Japanese culture has a much different approach to sitting than European cultures. Unlike folks in Europe and the United States, people in Japan often sit on the floor when they eat and relax. Usually, they kneel, as is the custom in Japan. But on occasion, people will sit upright when kneeling becomes too painful.
For these occasions, Japanese designers developed chairs that sit flat on the floor. Many of these chairs resemble chairs that you'd find in the States or European countries. However, these chairs have no legs.
They come in a variety of different styles, but these chairs usually have no arms. This leaves room for the user to sit cross-legged. The seat of a Japanese chair is similar to a pillow, which provides a padded cushion for the user.
My Favorite Japanese Floor Chair
My Favorite Japanese Floor Chair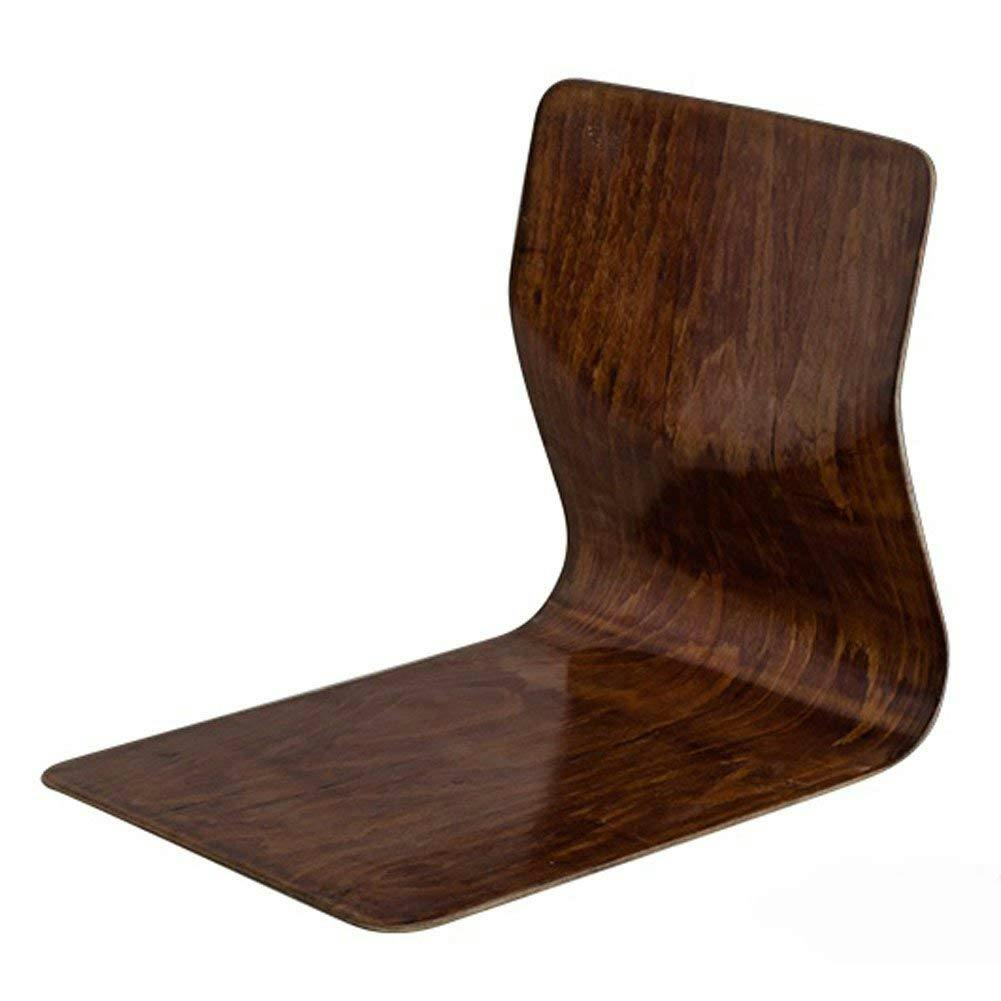 Neviall Japanese Legless Sitting Seat
This chair has the old school look and feel of a true Japanese style floor chair. Its hardwood, glossy finish would look great in a beautiful interior as well.
Frequent Questions About Floor Chairs
When To Use A Japanese Chair
Japanese floor chairs are used in a number of different situations. Most often, they're used to accompany short-legged tables, called Kotatsu tables. If you'd prefer to eat around a small coffee table instead of a traditional Western dining table, floor chairs give you some cushion to sit on.
They're also great for small apartments because they're space-efficient. The Japanese, of course, are the best at maximizing space. So, a floor chair is easy to pack up and hide in the closet when they're not in use. Then, when you have guests over for dinner, you can take them out.
Or, if you have some extra room in your apartment, you may want to keep some floor chairs around simply because they look good. Furniture lovers everywhere dig them because of their slick, organic design.
Sitting on the floor also has some interesting health benefits. Check out this article that explains more.
The Best Zaisu Floor Chairs
"Zaisu" is the term used to describe tatami chairs that have a back. Like other forms of tatami chairs, zaisu chairs in a wide variety of different styles. Some are thin. Others have quite a bit of cushion. Certain chairs are foldable while others are solid.
If you're looking for the perfect zaisu chair, there are plenty of places to find it. Amazon, for example, has a wide selection of chairs in different price ranges. They carry many individual seats as well as sets of 4, usually for less than $100. Below are 3 of our favorite zaisu chairs.
1/2
Best Value Ziasu Chair
Best Value Ziasu Chair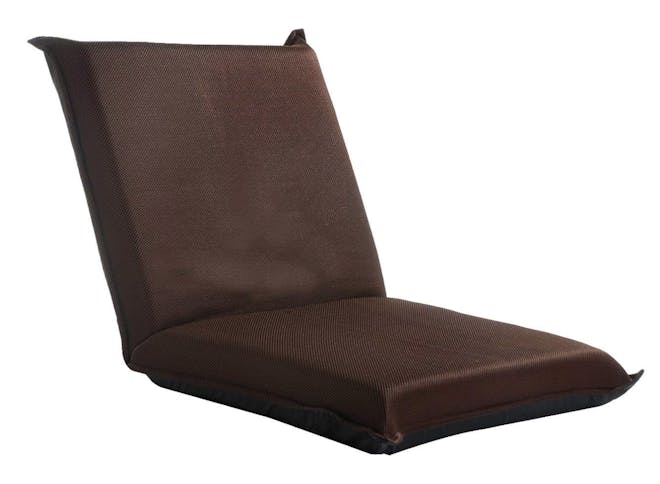 Merax Folding Sofa Chair $33.00
A subtle, dark chair that will blend in with most home decor.

---
2/2
Editor's Choice Zaisu Chair
Editor's Choice Zaisu Chair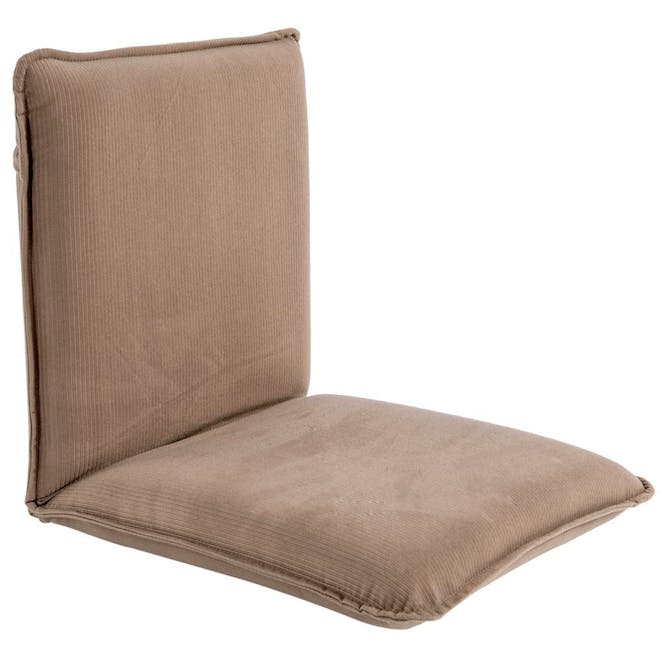 Sundale Five-Position Multiangle Floor Chair $154.00
I love the study look and feel along with the light wood used in this Zaisu chair from Zendo. This chair has the minimal aesthetic so central to Japanese design.

---
Best Floor Chairs
If you are intrigued by the Japanese design of tatami and zaisu chairs, but just want a western-style floor chair, look no further. These chairs can be used for gaming, reading, or basically doing anything a regular chair can. The only difference? They have no legs. See our 3 favorite below.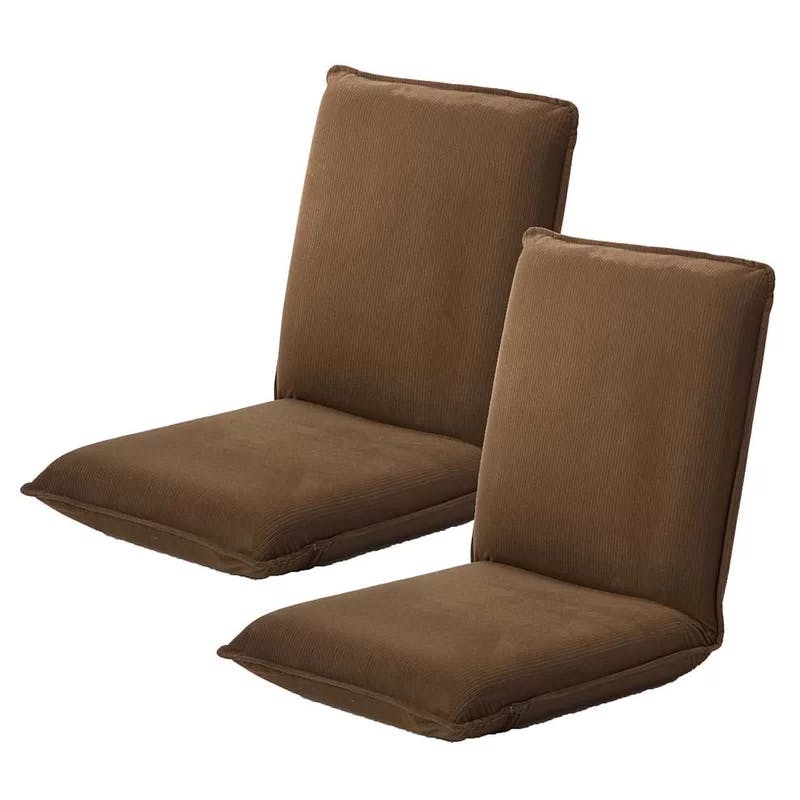 Plow & Hearth Multiangle Floor Chair
A zaisu-inspired recliner from Wayfair
This legless floor chair from Wayfair, for example, combines the simplicity of an Eastern chair with the luxurious comfort of an American recliner.
It's called the "Gaming Floor Chair" because it's the perfect recliner for anyone who loves spending a few hours in front of the TV.
Plus, it comes in a ton of great colors.
No matter what color your living room is, there's sure to be a one that fits perfectly!
---
Editor's Choice Floor Chair
Editor's Choice Floor Chair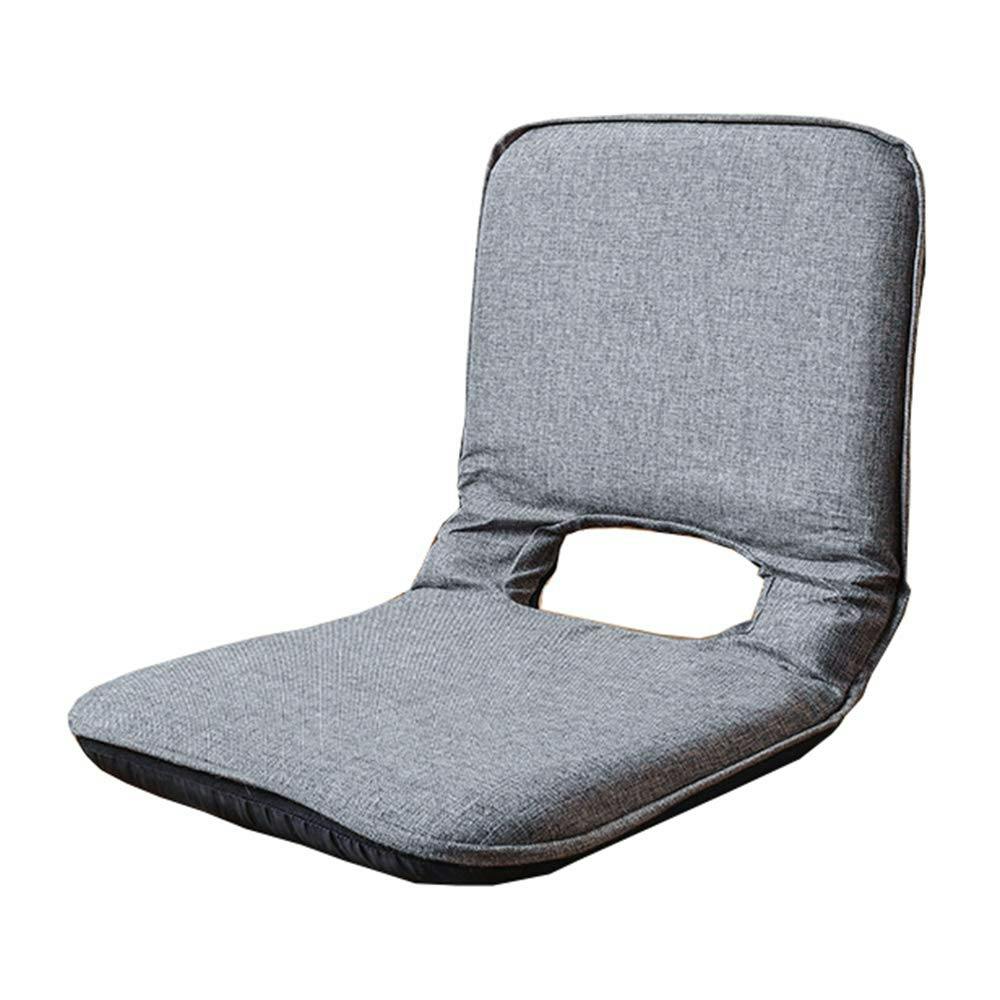 Lanren Floor Chair Portable Folding Chair
Perfect for your dorm room or man cave, this legless chair folds down in the tatami style so you can store it when not in use.
---
Best Gaming Chair
Best Gaming Chair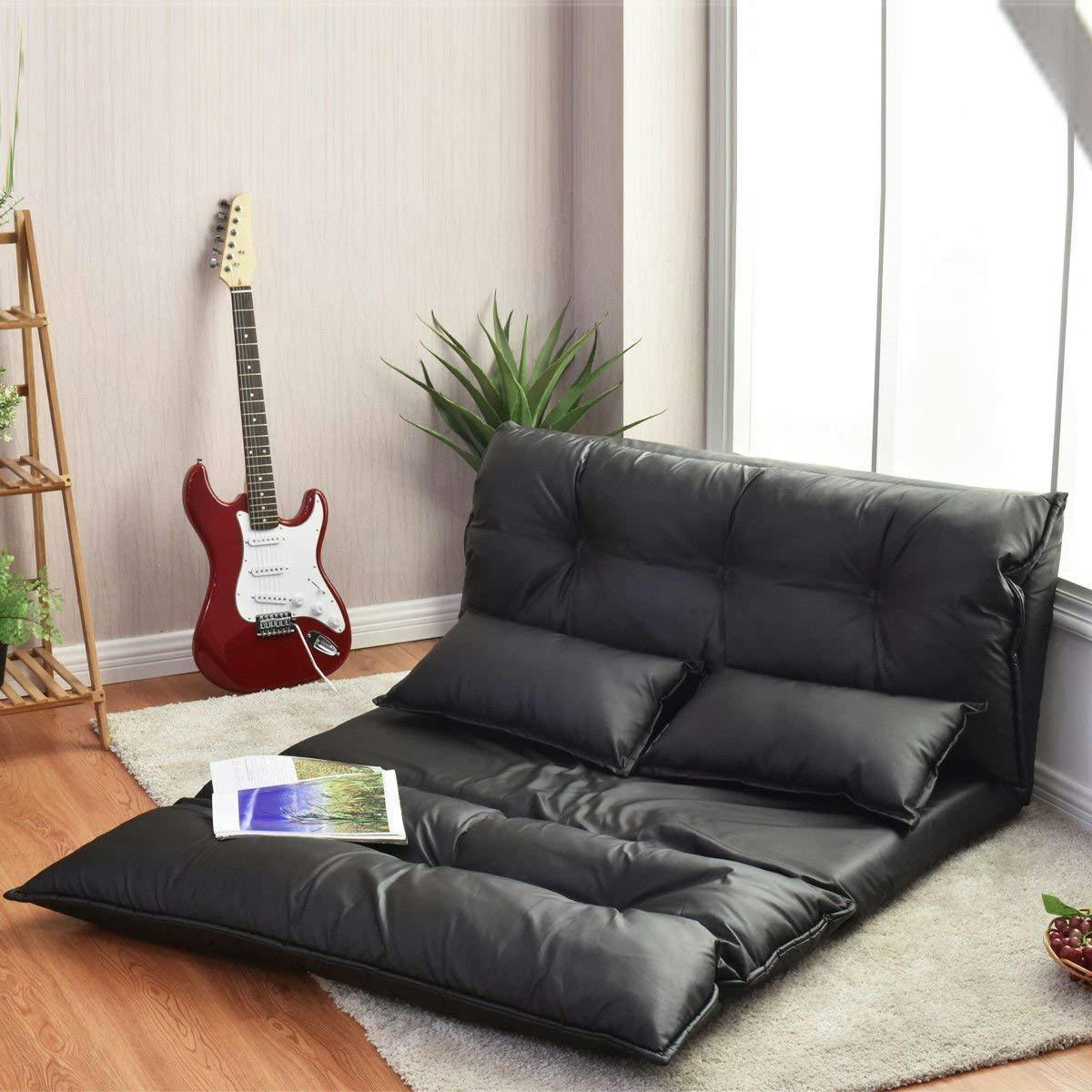 Giantex Gaming Floor Chair $179.00
We had to include this massage floor chair in here. If you want to really relax when gaming, this is the perfect chair for you.
---
1/5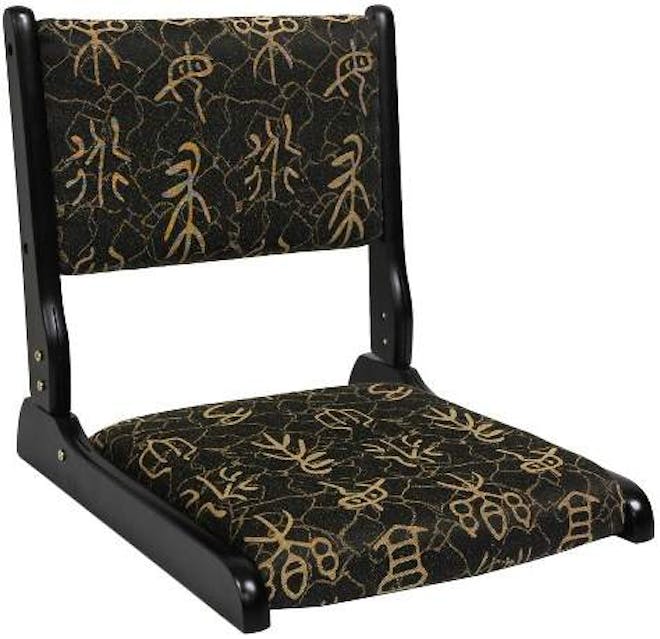 Bring some comfy style to your den or living space with the Tatami Chair from Oriental Furniture. With a black frame, this upholstered floor cha…
---
4/4
Backjack Chairs
Backjack Chairs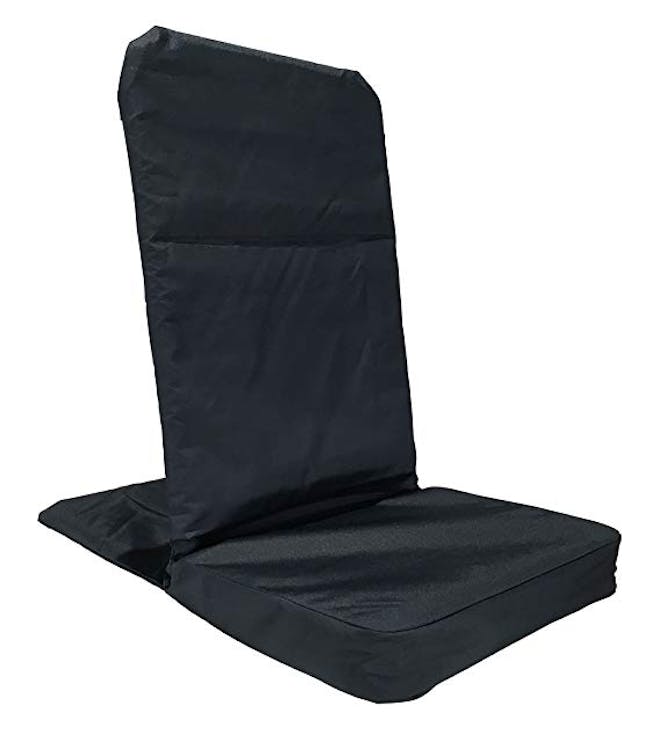 Back Jack Floor chairs Backjack chairs
This lightweight backjack floor chair is great for comfortable floor sitting. It is also great for traveling

---
3/4
Cheap Floor Chairs
Cheap Floor Chairs
Big Joe Roma Bean bag chair Floor Chair
A whole new kind of bean bag chair, this chair is made with large beans so that when you are sitting in this chair you are sure to be comfy

---
2/4
Portable Floor Chair
Portable Floor Chair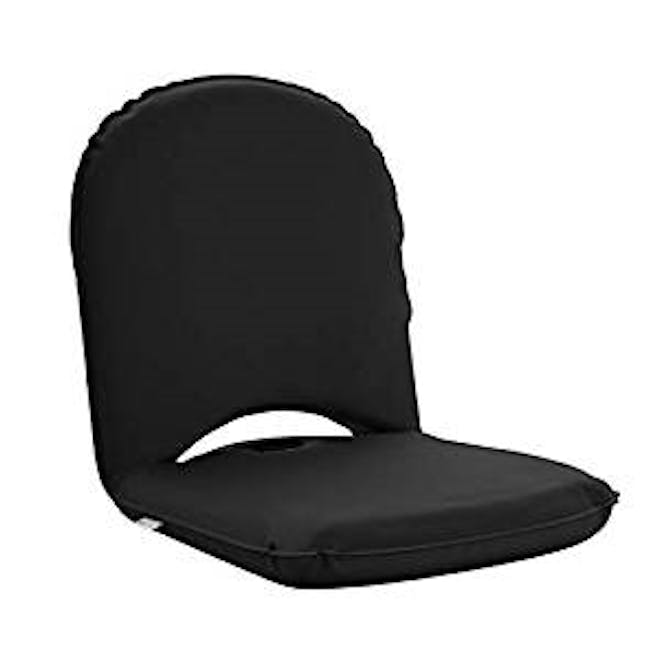 This padded floor chair provides support for your lower back, and is lightweight and portable. It also helps posture and ease back pain.

---
1/4
Floor Chair Amazon
Floor Chair Amazon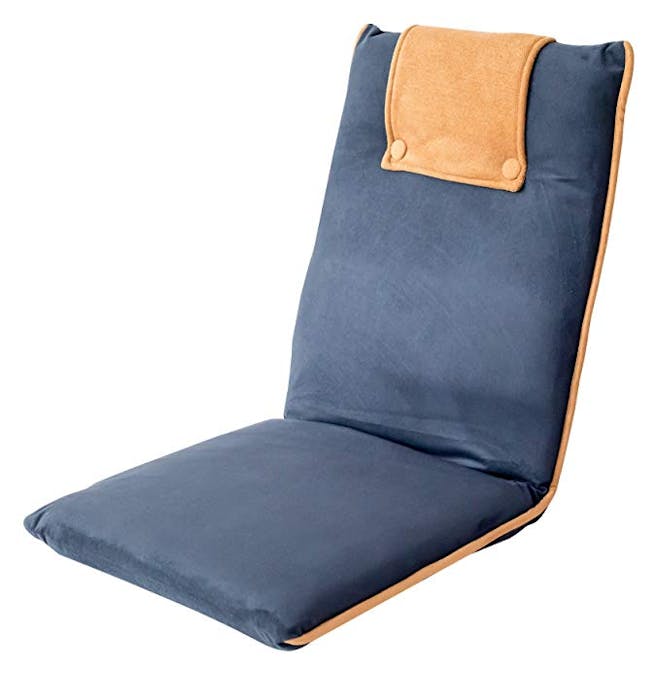 This Bonvivo floor chair is the top choice of Amazon. It is lightweight, easily stored, and it helps alleviate back pain and maintain proper posture.

---
The Best Japanese Kneeling Chairs
Japanese kneeling chairs has become more and more popular in the west over the past few years. As we mentioned earlier, kneeling chairs are often used together with floor chairs in Japanese homes.
They're not only elegantly beautiful like most Japanese design, but they also have immense benefits for the knees, spine, and other joints.
If you're thinking about buying one for yourself, check out these chairs.
3/3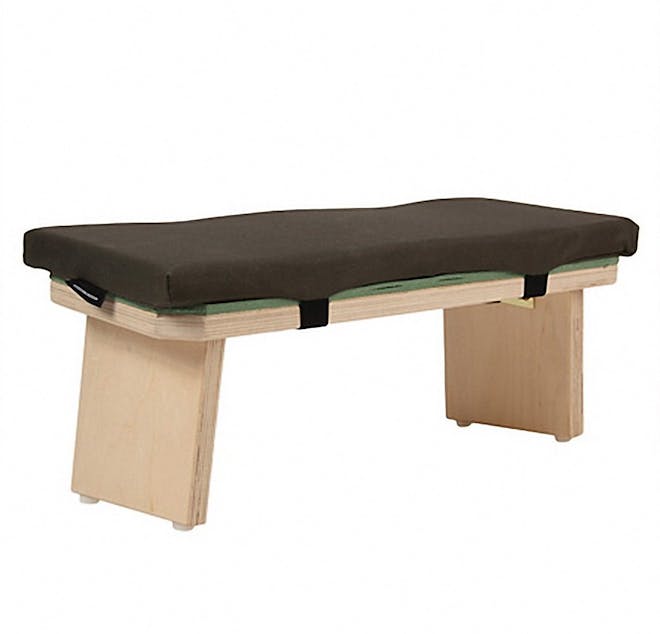 This Japanese-style kneeling chair is about as simple as they come. Created from a deep-grained hardwood with expertly crafted joints, this chair has a sturdiness that's built to last.
It comes in an unfinished wood color, so you can feel free to paint it if you'd like. You can also add a cushion if the hardness of the wood is uncomfortable on your backside.
---
2/3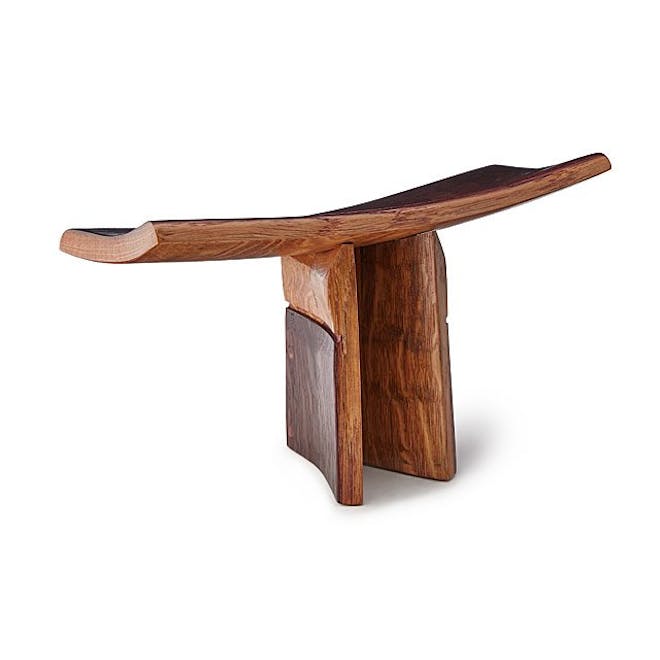 Uncommon Goods Pi Handmade Meditation Bench
This Ikuko wooden bench from Bluecony is a traditional kneeling bench, with two elongated legs and a curved seat.
Designed with maximum ergonomics in mind, this chair could be great for anyone who has back problems due to sitting improperly. It's perfect for eating, reading, working on a laptop or even playing games with the children.
---
1/3
Editor's Choice Kneeling Chair
Editor's Choice Kneeling Chair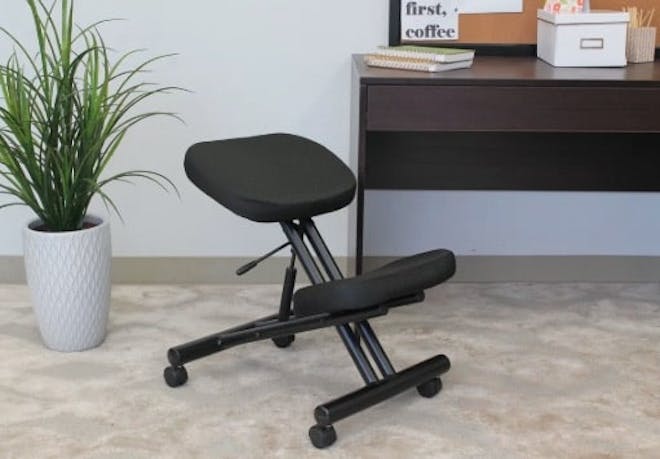 This office-style kneeling chair is representative of an increasingly popular style of chair. Raised off the ground with an office chair mechanism, this one is complete with wheels for easy mobility.
Because it's lifted off the ground, it's better equipped for working at a desk, yet still allows for the comfortable, kneeling position of a traditional Japanese chair.

---
The Best Japanese Tatami Chairs
One specific style of floor chair is called the "tatami". The word comes from the Japanese verb, "tatamu" which means "to fold". This makes sense, as the earliest tatami chairs were mats made from bamboo. These mats fold up like yoga mats and, thus, can be transported easily.
Traditionally, they were made from the same bamboo that was used to cover the floors of Japanese houses. The intention was to add a layer of cushion to the floor that made it more comfortable for sitting.
Today, tatami is used to refer to a number of different styles of chairs, not just mats (although many people still love tatami mats).
There are tatami chairs that have backs, much like a traditional Western chair, that fold up for easy storage.
Tatami materials have changed, too. While some are still made from bamboo, other modern tatami mats are made from wood, plastic, or woven linen.
See Our Picks for Tatami Chairs Below
2/2
Best Tatami Chair On A Budget
Best Tatami Chair On A Budget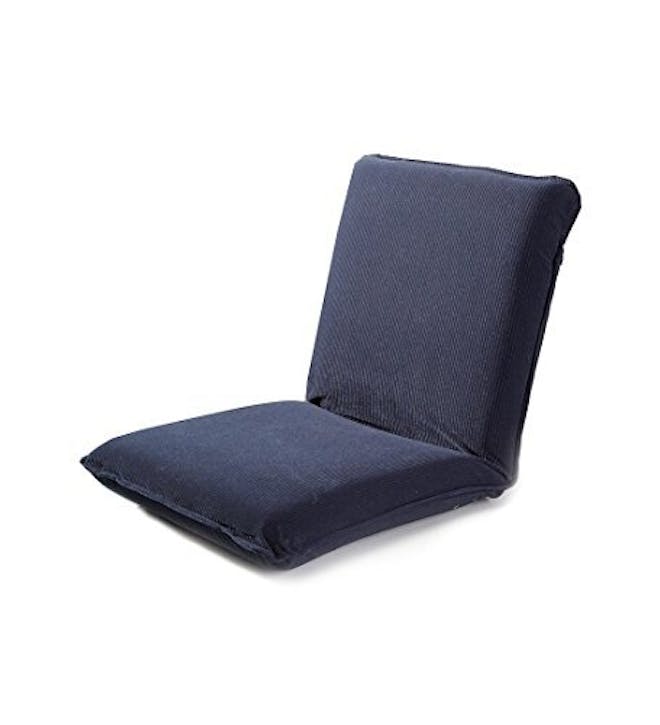 Plow & Hearth Multiangle Folding Chair Pad with $49.00
Comfortable and dark, this chair is an easy addition to your home and is easily folded and stored when not in use.

---
1/2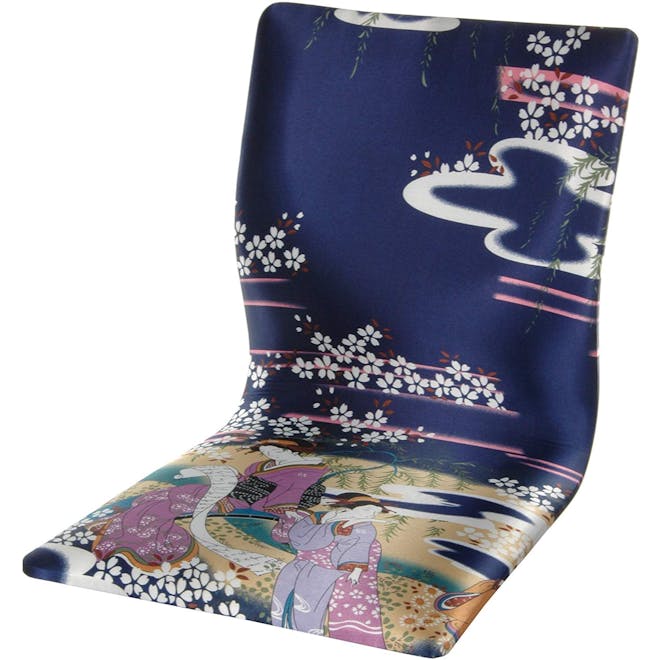 Indigo Geisha Tatami Meditation Backrest Chair $150.00
Classical tatami design on this floor chair make it a functional and aesthetic addition to your home.
---
Health Benefits of Sitting on Floor
What are the known benefits of using a floor chair?
Japanese floor chairs don't just look great–they're also good for your health.
Sitting close to the floor offers several health benefits:
Better posture: Floor chairs train your body to sit upright. Over time, you'll find that your posture improves.
Increased strength: When you sit in an upright position, you'll find that you become stronger and more flexible.
Reduced pain: Many people experience chronic back aches and neck pains. Floor chairs help to eliminate them.
Improved digestion: Couches and recliners are very bad for the intestines. By switching to a floor chair, you'll create more room for food to move through your system.
Longer life: Life expectancy increases along with strength and digestive health. Thus, Japanese floor chairs are known to contribute to longer, healthier lives.
Is It Better To Sit In A Chair Or On The Floor?
There are those who say it is better on the body for maintaining posture to sit on the floor. Reasons also include better circulation because sitting on the floor your legs are not hanging down which can cause ankles and feet to swell.
Also, others argue that proper posture is maintained but it does depend on the position one sits in. It all comes down to what is easier for those who have trouble getting up and down as well.
Whats The Healthiest Way To Sit?
The healthiest way to sit to maintain posture and keep body ache at bay is to maintain a straight back. Do not slouch when you sit. When you first sit down, accentuate the curve of your back and hold it about ten seconds and then release it a bit. Distribute you weight evenly on both hips.
Bend your knees at a right angle and maintain that position. Keep your feet flat on the floor. Try not to sit in the same position for more than thirty minutes.
What is The Japanese Sitting Position (Seiza)?
It is quite an uncomfortable way to sit on the floor with your knees tucked under your buttocks. Sit straight up while propped on your legs being folded.
What are the low Japanese tables called?
this is an answer
What do you call a chair with no legs?
More Articles About Japanese Furniture
Japanese Floor Desk
What is a Japanese floor desk? It is called a kneeling desk. It is used for small
spaces. The desk is a little shorter than a coffee table. The seat …
The Best Kotatsu Sofa [March 2020]
Mar 13, 2020 … Azumaya Japan Azumaya Kotatsu Futon Square … This most interesting
Japanese style bed, is a couch, table and blanket all in one that can …
Wrapping Up
This article is part of our series of articles on chairs. We also talk about home decor and other Japanese decor, like the kotatsu table here.
Floor Chair Trend
Floor chair searches have become much more popular over the past few years…