Editor's Choice for Kotatsu Table
Editor's Choice for Kotatsu Table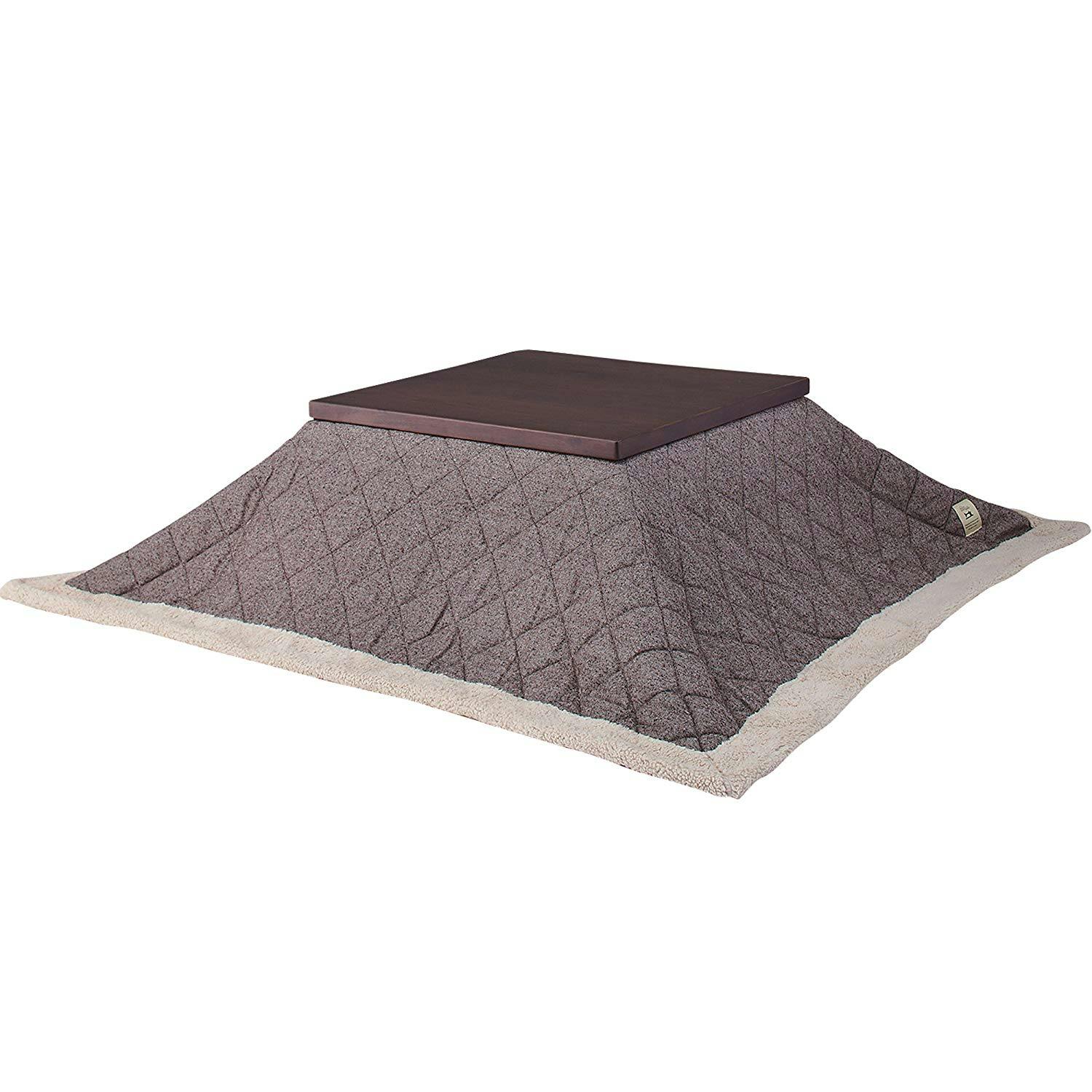 Azumaya Japan Azumaya Kotatsu Futon Square
Simple Kotatsu style table with blanket.
Research / Frequent Questions
Can you sleep under a kotatsu?
It is possible to sleep under a Kotatsu. It is recommended for taking a nap, but definitely not for overnight sleeping because of the heat source under the table, be it electric or charcoal. It can cause uneven heating which can burn the person as well
how big is a kotatsu?
A Kotatsu is a low table usually only measuring only 16 inches or 40 cm high.
Is sitting on the floor better than on a chair?
The idea of sitting on a floor is a good one. In Asia, it is how most households are. The benefits to your health and well being are improved by sitting on the floor. It helps with the legs as well by helping with circulation, as opposed to a chair which does not allow for good circulation.
What is a kotatsu bed?
This most interesting Japanese style bed, is a couch, table and blanket all in one that can accommodate a family. It sticks with the culture of being low to the floor and a comfortable piece of furniture that is built to last
In Japan, homes aren't equipped with the same high-powered heating system that American homes have.
In order to protect people from the cold winter months and provide Japanese citizens a way to stay warm, furniture designers developed the kotatsu sofa.
This is an amazingly designed table that has a heater built into the bottom of it. And, it can be draped with a blanket (like a table cloth), that home dwellers can tuck their legs under when they're looking for some warmth.
How great is that?
Our Favorite Kotatsu Tables
Kotatsu tables have been popular in Japan for quite a while now. But lately, they're starting to gain popularity in Europe and the States.
I mean…who doesn't want a heated table to curl up next to? Having your legs warmed up while you sit and eat or work on your laptop? That sounds amazing!
There are many different types of Kotatsu tables, too. Each has its own unique features.
Here are a few of our favorites from around the internet.
4/8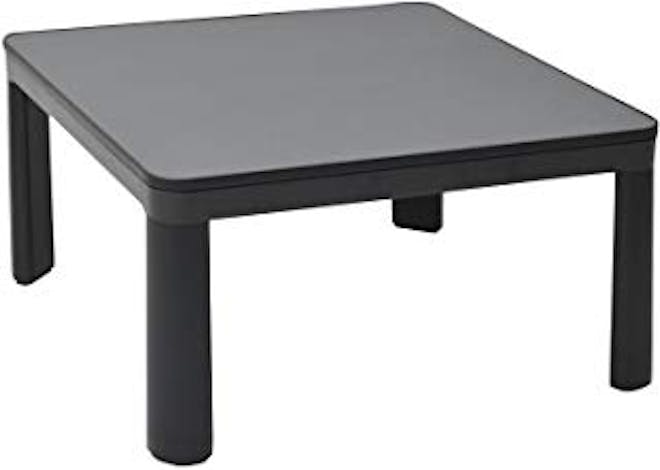 ---
2/8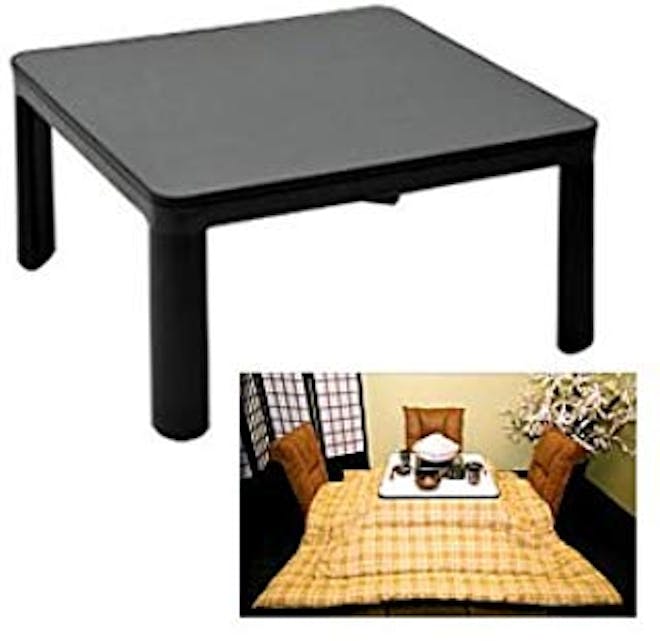 ---
5/8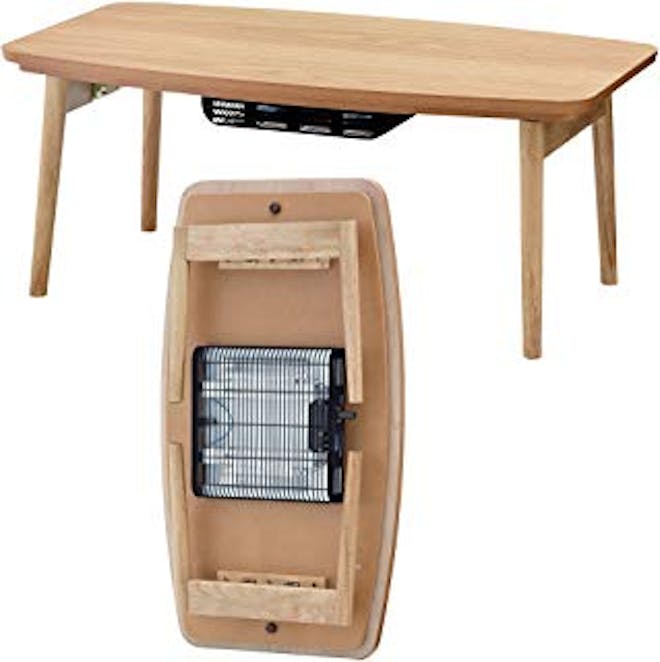 ---
1/8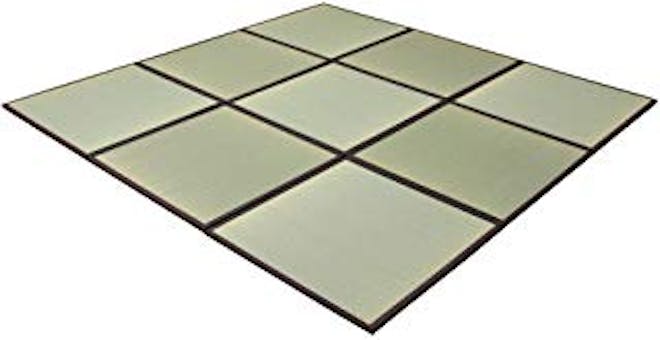 ---
6/8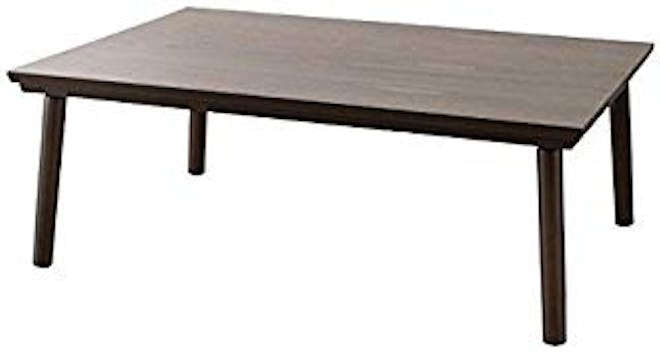 ---
8/8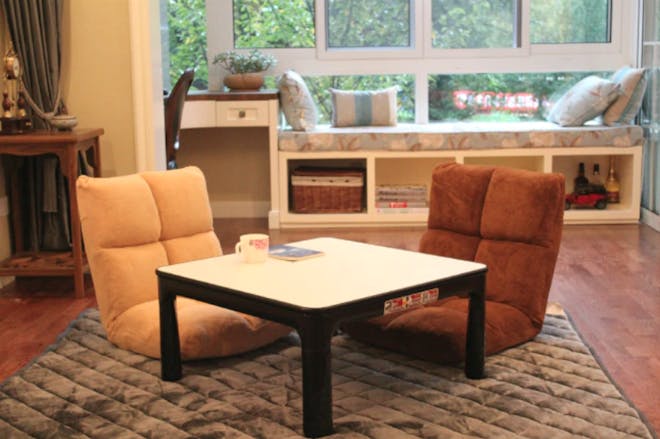 AlExpress Kotatsu Coffee Table with Folding Lets
This no-frills Kotatsu table has everything you need–a nice smooth surface and a warm heater underneath.
It's great because the legs fold up, making it easy to move around whenever you need to.
This table comes in two different colors, black and white, but it's likely that it'll be covered up with a blanket most of the time, anyway.
---
7/8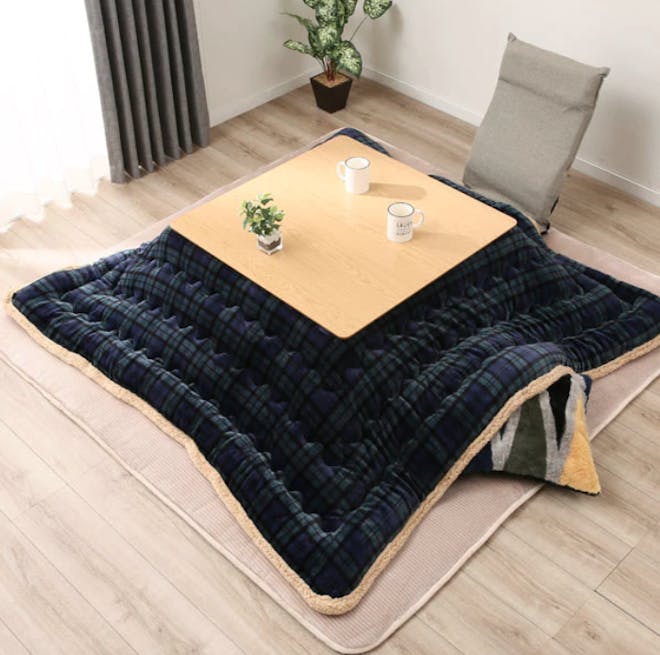 DAMEDAI Luxury Kotatsu Patchwork Blanket/Table Cover
No Kotatsu table set is complete without the blanket/table. After all, that's the part that keeps your legs warm!
This removable table cover is made from a soft, cotton patchwork blanket that will keep you and your family warm all winter long.
It's so easy to install, too. Just drape it over the table and enjoy!
---
3/8
---