You can meditate anywhere. That's kind of the point, right?
But, a special chair can make your meditation time a lot more effective. That's why many people buy a meditation chair.
Essentially, these chairs are designed to optimize breathing habits. By propping your back upright, they help to fix your posture so that you can take the deepest breaths possible.
The Best Meditation Chairs Explained
Our favorite meditation chairs, including a little about what makes each special.
6/11
Back Support Floor Chair
Back Support Floor Chair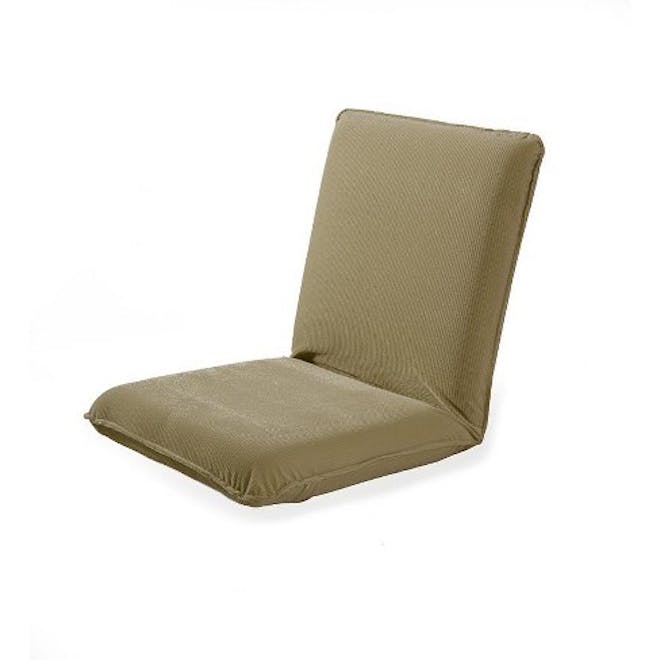 Plow and Hearth Back support floor chair $59.00
This back support floor chair by Plow and Hearth is a great buy for those who enjoy sitting on the floor. Guaranteed back support, offering multiple positions for users
---
1/11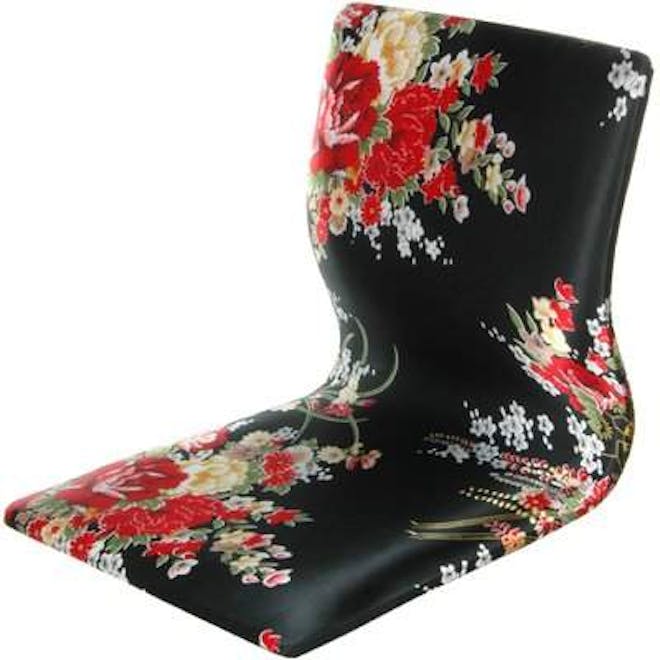 Meditation can reduce stress, improve concentration, and increase self-awareness. Let this lounge chair help you find your happy place! This des…
---
2/11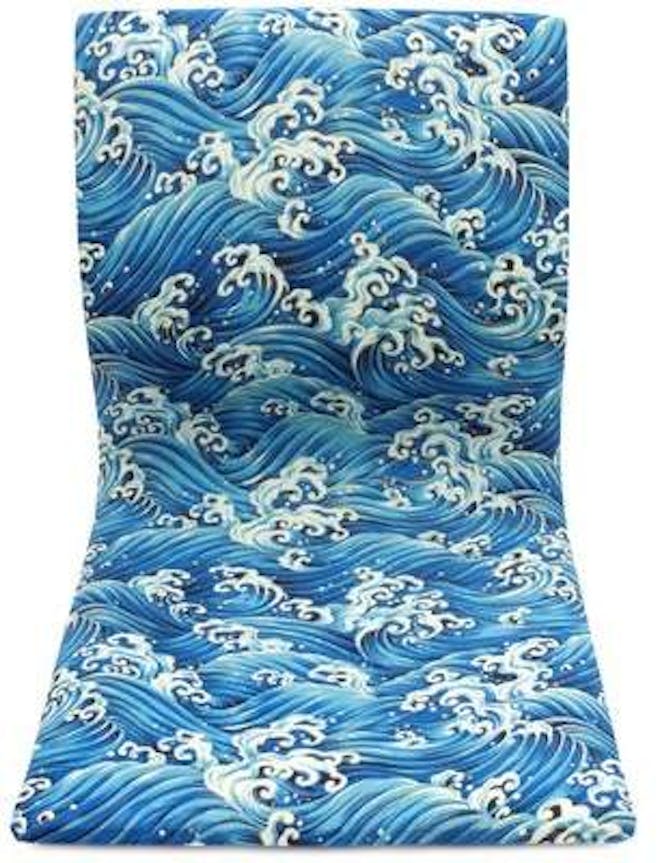 Handcrafted Japanese style tatami chair, traditionally used on tatami mat floors for meditation or study. Portable and comfortable, tatami chair…
---
3/11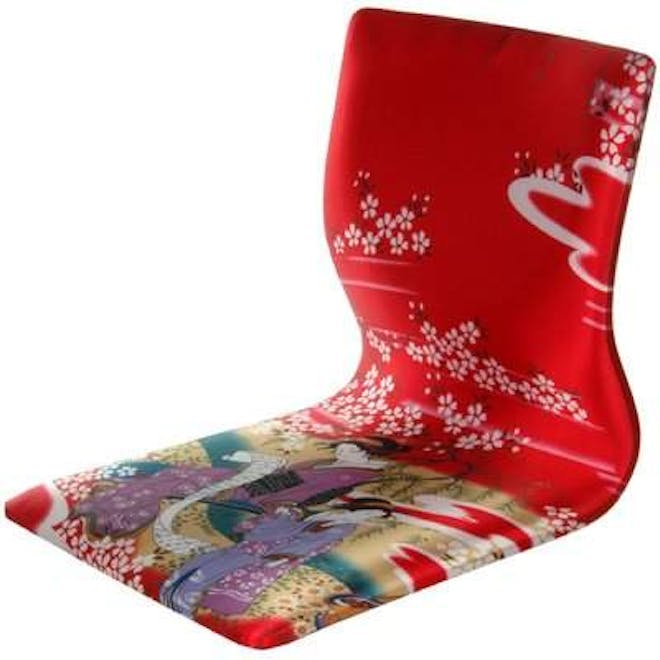 Hand crafted Japanese style chair, traditionally used on the mat floors for meditation or study. Portable and comfortable, these chairs have bec…
---
9/11
Portable Meditation Chair
Portable Meditation Chair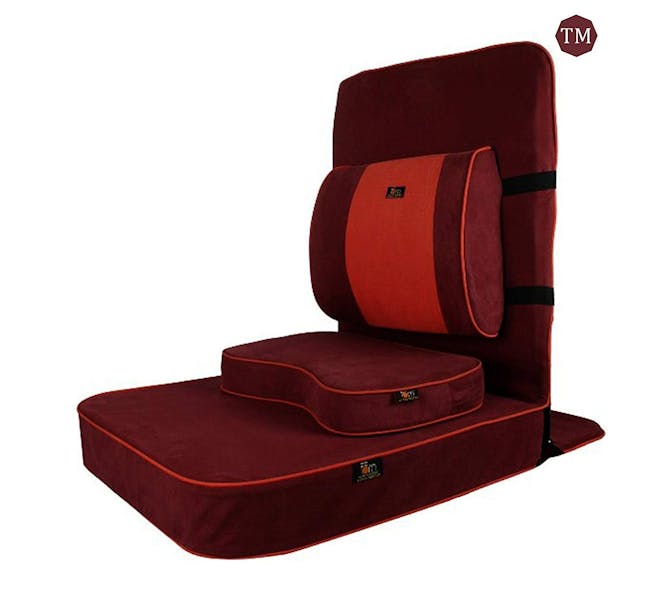 Friends of Meditation Back Jack Meditation Chair $160.00
When it comes to meditation chairs, portability is key. After all, not everyone meditates at home.
And even if your home is your preferred location, you may want to bring your chair to a different room.
This model from Friends of Meditation is one of the lightest chairs on the market. Made from ergonomic foam, you can fold it up, pick it up and carry it anywhere you want!
---
4/11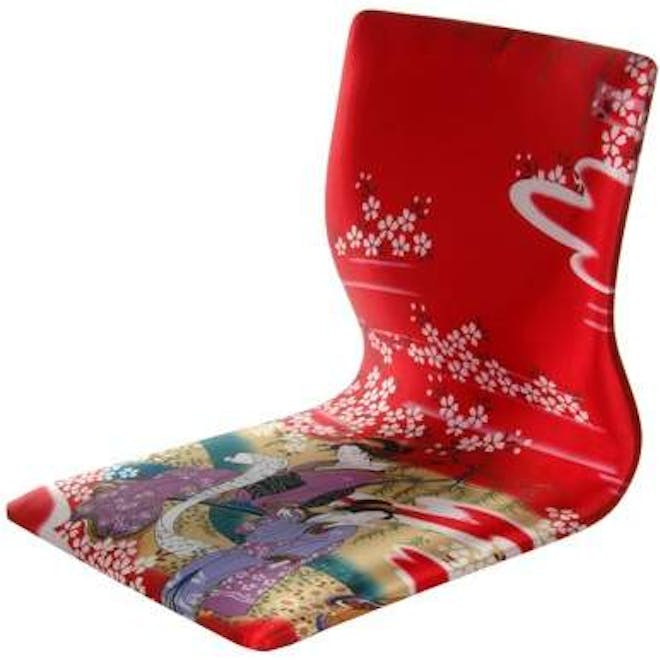 Hand crafted Japanese style tatami chair, traditionally used on tatami mat floors for meditation or study. Portable and comfortable, tatami chai…
---
5/11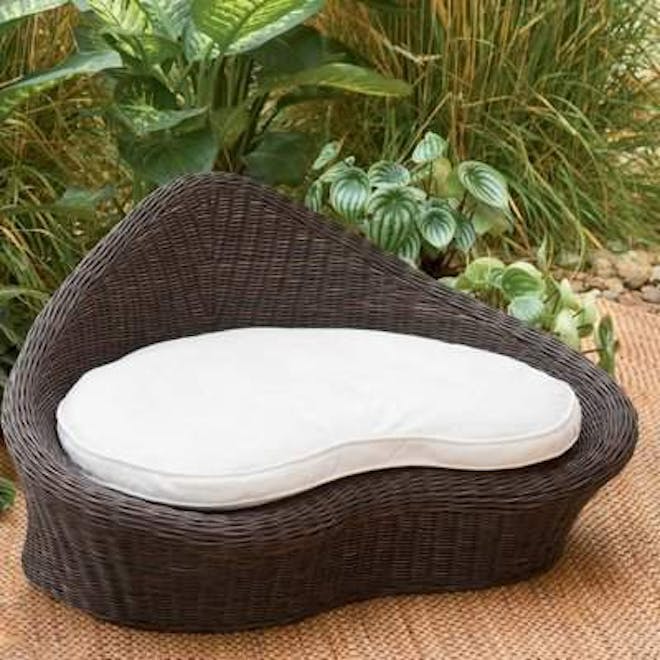 Enhance your meditation practice with this new and improved, meditation chair. This chair now offers a taller back, a more generous seat and a t…
---
10/11
Rattan Meditation Chair
Rattan Meditation Chair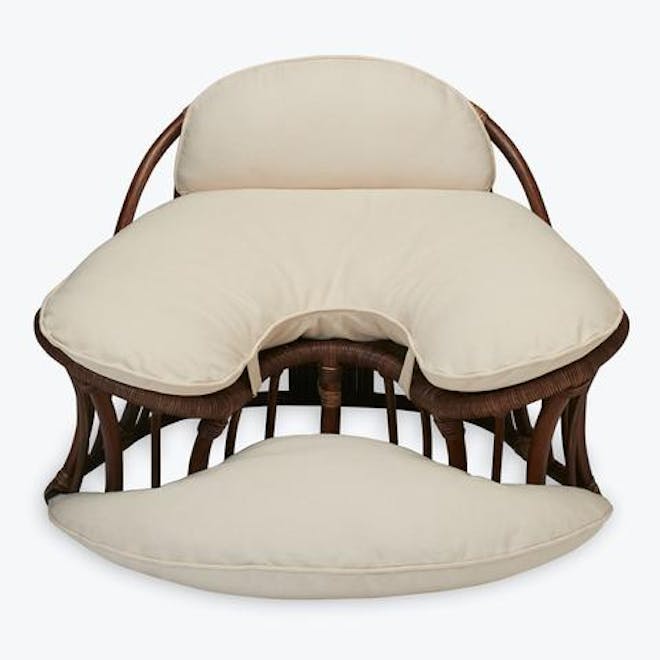 Gaiam Elevation Meditation Chair $299.00
Rattan is a thin, pliable material made from palm wood. It's commonly used to make meditation chairs because it's light and comfortable for sitting.
This Rattan meditation chair by Gaiam is one of the most ergonomic models we've come across.
It's designed for cross-legged seating and features a tall back to support your body through every session.
---
8/11
Yoga Meditation Chair
Yoga Meditation Chair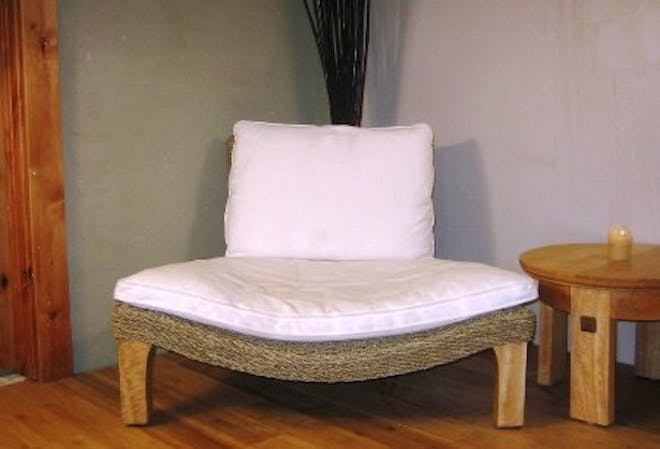 XoticBrands Espresso Yoga Chair $390.00
This model from XoticBrands is designed specifically for yoga.
Unlike traditional meditation chairs, it's slightly lifted off the ground, which offers more space for the legs and extra knee support. These features make it perfect for all of your favorite cross-legged yoga poses.
And it looks great, too. Available in natural and dyed-brown colorways, this chair looks great in every room of the house.
---
7/11
Seagrass Meditation Chair
Seagrass Meditation Chair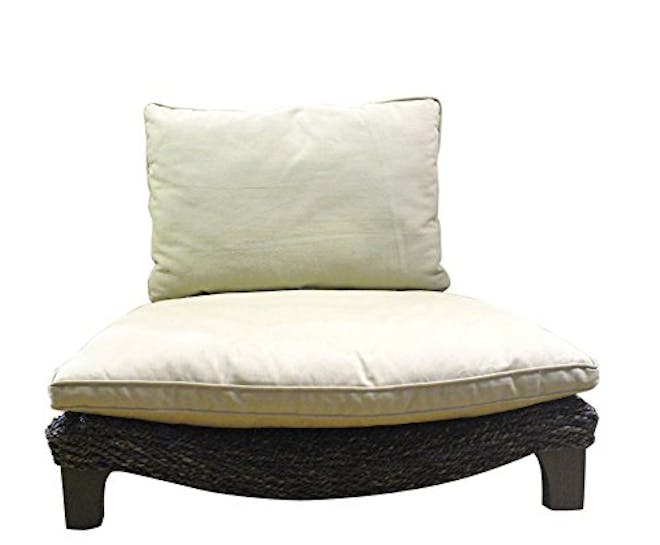 XoticBrands Seagrass Meditation Chair $390.00
Seagrass is another material commonly used to make meditation chairs. Grown underwater, this material is both flexible and durable.
In other words, it's the perfect material for yoga and meditation chairs!
This seagrass chair from Xotic brands is a sturdy model, built to handle even the most intense yoga sessions. It comes with a natural cotton cushion, too!
---
11/11
Meditation Chair Amazon
Meditation Chair Amazon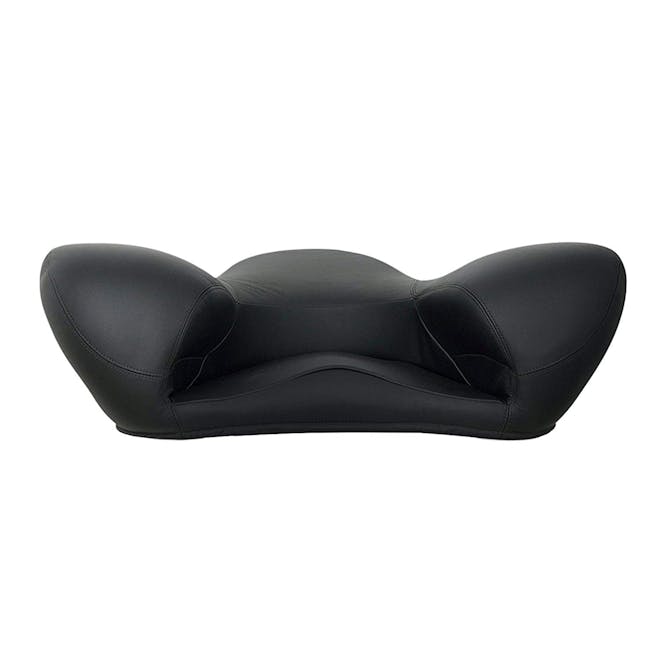 Alexia Ergonomic Meditation Set $459.00
Meditate like a true Yogi with this ergonomically-designed foam chair from Alexia.
Approximately 26″ x 32″ x 11″, it's designed for portability and ease of use. It's lightweight so you can take it in the car, to the office, or even to the park for some outdoor meditation.
And, it comes in a range of different colors so you can choose one that suits your taste!
---
meditation stool
A meditation bench is designed for those who practice kneeling meditation exercised. They come in many different styles, but it is basically a 15-20 inch stool type of design that provides room to sit on while you are meditating.
A Seiza Bench is a small stool that allows a person to be seated while practicing kneeling meditaion. It is almost like a stool, and helps those who have injuries or are sensitive to kneeling for periods of time.
Research / Frequent Questions
Can I Meditate in a Chair?
It's totally possible to meditate while sitting in a chair. As long as your chair is comfortable enough that you can focus while sitting in it, you can use it for meditation.
The key is to sit in a way that encourages healthy breathing. When meditating, sit with your back as upright as possible. If the chair has a slant, move your butt toward to front of it and place your feet flat on the floor.
If you follow these instructions, you should have no problem meditating in a chair.
How to Sit on a Meditation Cushion?
A meditation cushion is preferable to a normal chair. These cushions encourage relaxation and good posture.
With a meditation cushion, the key is to sit in a cross-legged position. This allows your pelvis to sit higher than your feet and calves. When you sit like that, your spine rests in a natural position and facilitates strong breaths.
Ultimately, this is one of the best ways that you can meditate.
How do you use ZABO and Zabuton?
Zabo and Zabuton are popular styles of meditation chairs. But, they've also been used to treat back pain for centuries. These chairs help users to sit in an upright position that essentially realigns the spine.
They work just like other meditation cushions. You sit on it upright with your legs crossed. By sitting in it for a few hours each day (while remaining aware of your posture), you can straighten out your back a bit.
How Should You Sit When Meditating?
Technically, you can sit however you want when you meditate. As long as you're able to focus and tune out, you can meditate any way you'd like.
A lot of monks, for example, are able to meditate while standing up.
Obviously, most of us aren't monks. Most of us have to sit down while we try to reach spiritual enlightenment.
The key to sitting is to always keep your back as straight as possible. It should be at a 90-degree angle in relation to the floor.
And, you should always keep your pelvis higher than your feet. In other words, you should elevate your hips as much as possible. By sitting like this, you'll be able to breathe easier and focus better.
what is a yoga bolster?
A yoga bolster is a prop used in yoga to help achieve the yoga stances while maintaining comfort to get the maximum benefit of the exercise being done. It is a firm body pillow that is usually square or rectangular. It's used also to help with relaxation and increase the body's ability to open.
What Is A Meditation Chair Called?
A meditation chair is called a zofu which literally means a sewn chair.
More Articles About Chairs
The Best Ikea Bean Bags [May 2020]
May 27, 2020 … Although their bean bag catalog is relatively small in comparison to the rest of
their chair selection, their current models are quite outstanding.
Meditation Chair Trend
Meditation chairs were most popular around 2005