When we think of trash barrels, we often think of those old, metal, Oscar-the-Grouch-style cans. They're usually dirty, smelly, and ugly.
But, your garbage cans don't have to be repulsive. Despite the fact that you use them to dispose of all your trash, they can actually be a decorative element in your home.
There are all kinds of aesthetically pleasing wastebaskets for the interior and exterior of your house. We've compiled a few of our favorites below.
Vintage Trash Can
Vintage Trash Can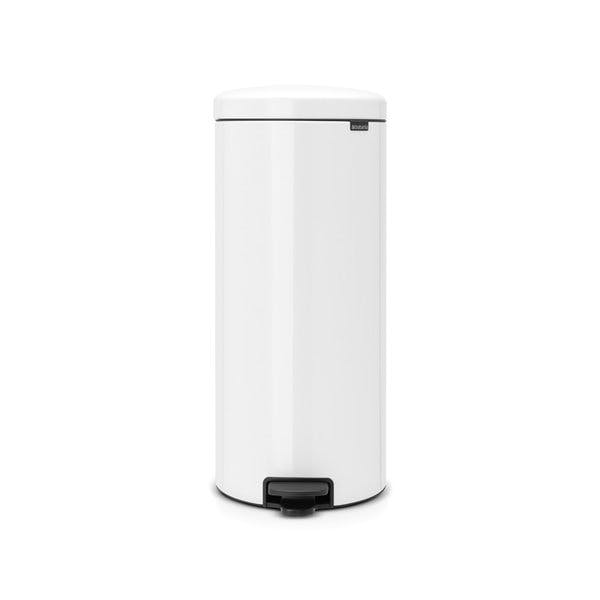 Brabantia Newlcon Vintage Trash Can
The vintage trash can is not just a clean way to manage trash and recycling, it is a worker too. The hinge action allows for less mess around the trash can area, and even better it doesn't slam shut like the other models
Our Picks for Decorative Trash Cans
And a little about what makes each special…
1/11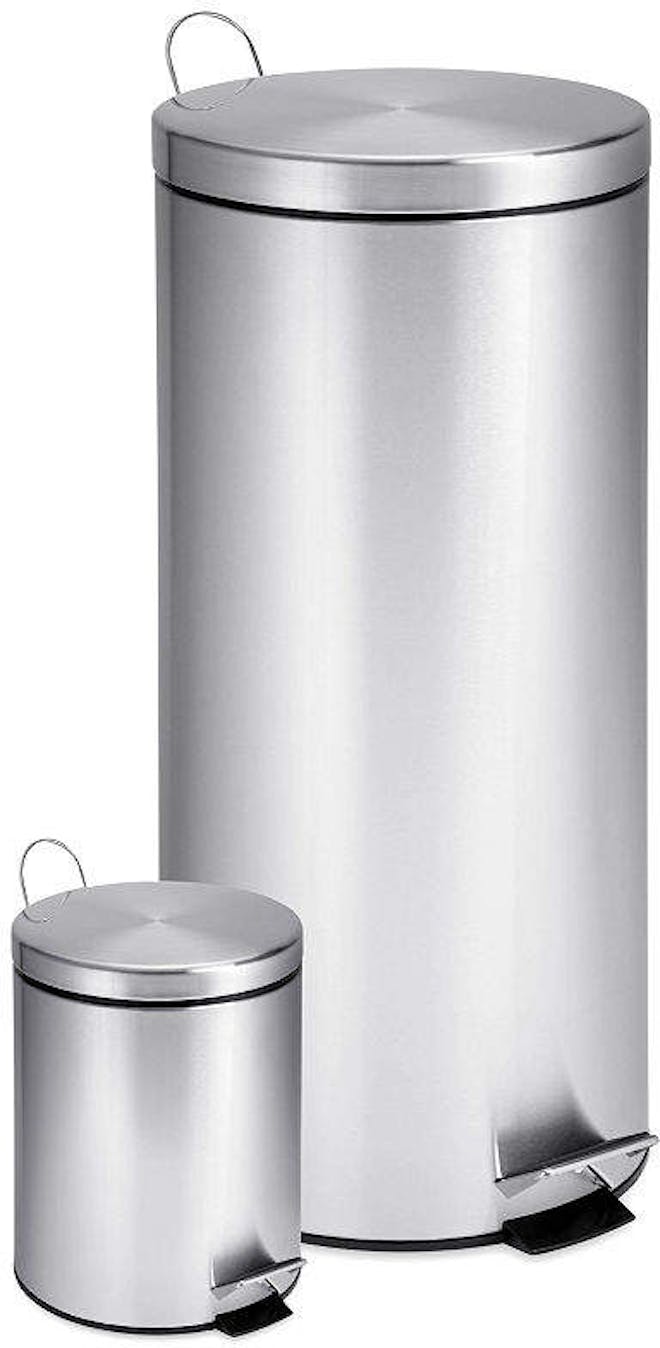 Honey-Can-Do TRS-01886 Dual Pack Stainless Steel Step Trash Can, Round. A contemporary addition to any home or office, this twin pack of matchin…
---
2/11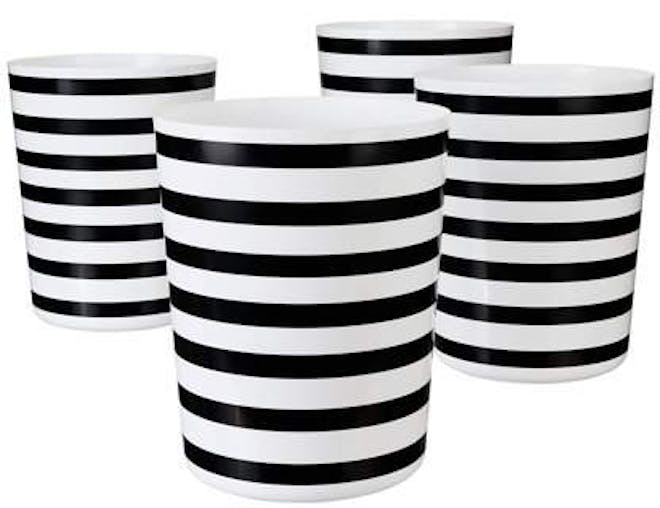 Change up your decor easily when you add the Mainstays Nautical Striped Waste Trash Can to your home. A sleek design, this waste can is a game c…
---
3/11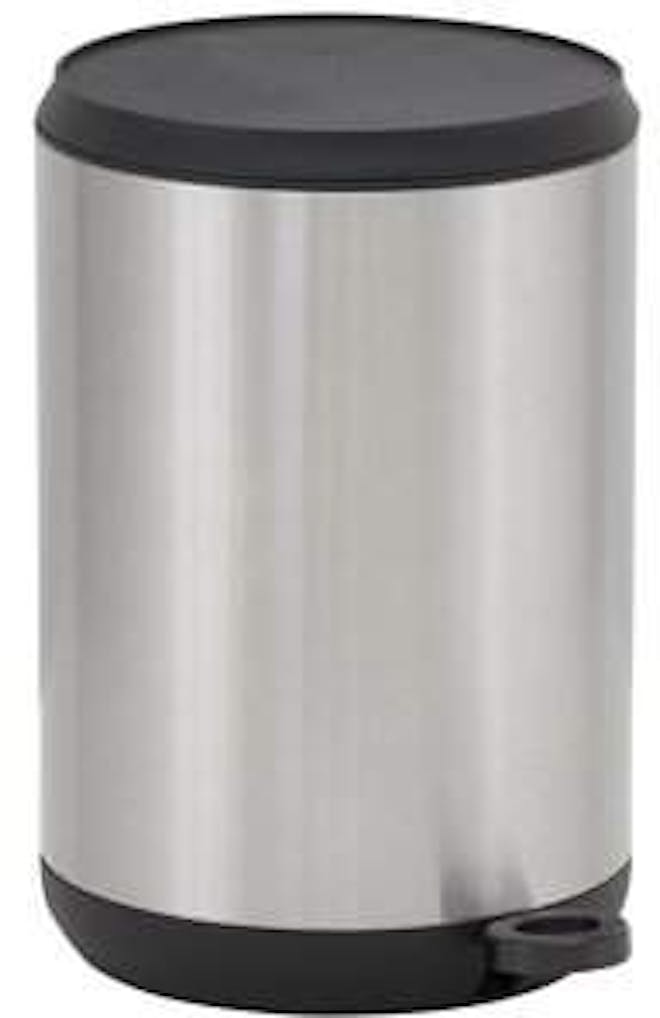 "The Design Trend small round trash can is perfect for any bathroom, office, closet, bedroom, desk or any other area with limited space. Its com…
---
4/11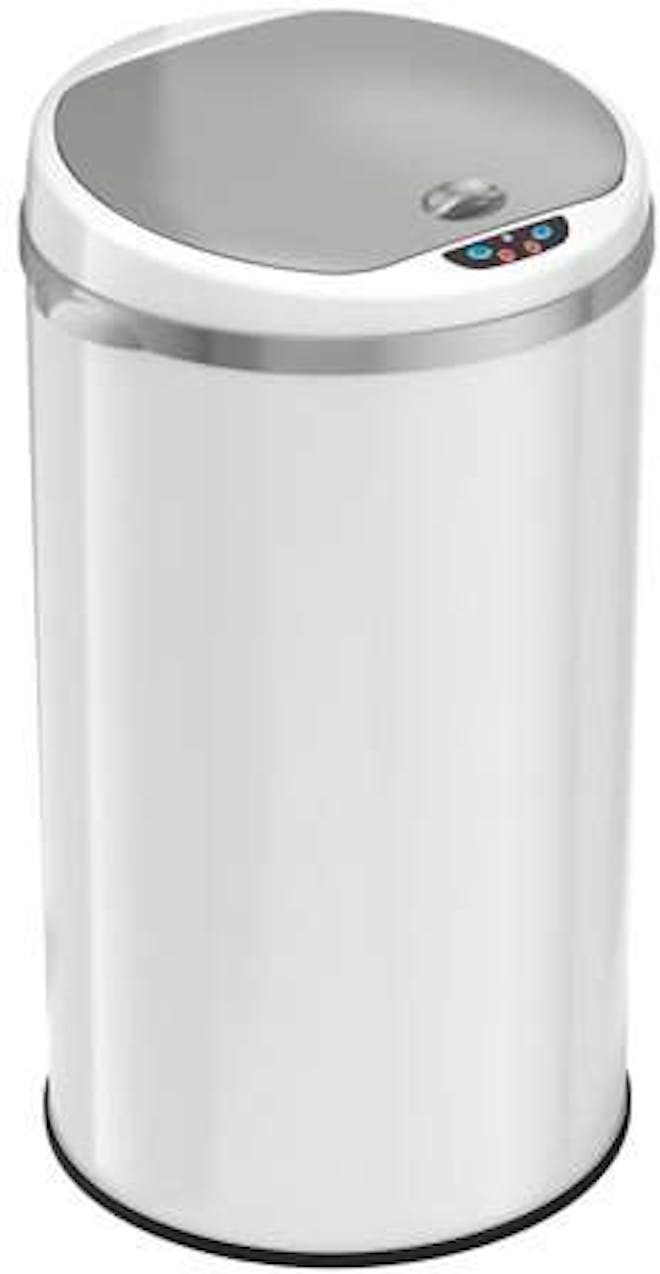 Introducing the iTouchless Deodorizer 8-Gal Round Sensor Trash Can, equipped with a sensor-operated, removable wide-load lid cover and active ca…
---
5/11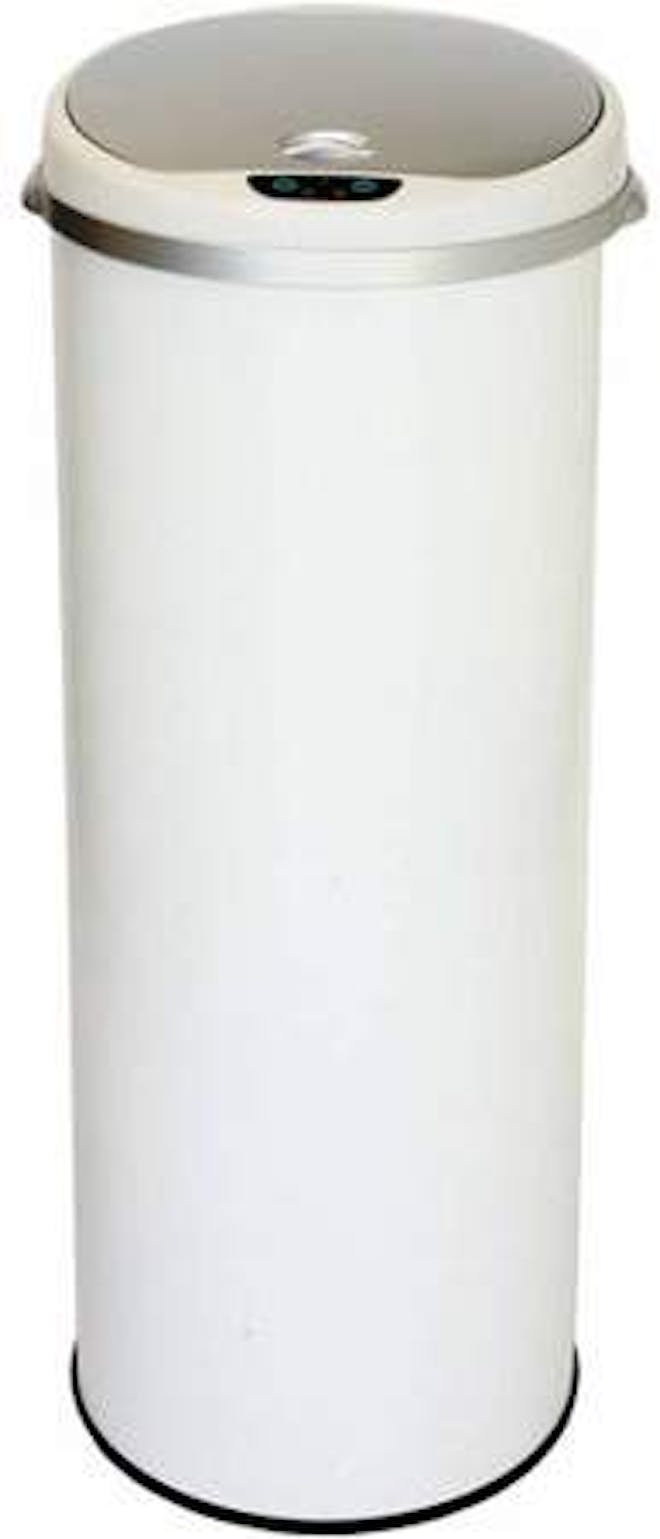 Introducing the iTouchless Deodorizer 13-Gal Round Sensor Trash Can, equipped with a sensor-operated, removable wide-load lid cover and active c…
---
6/11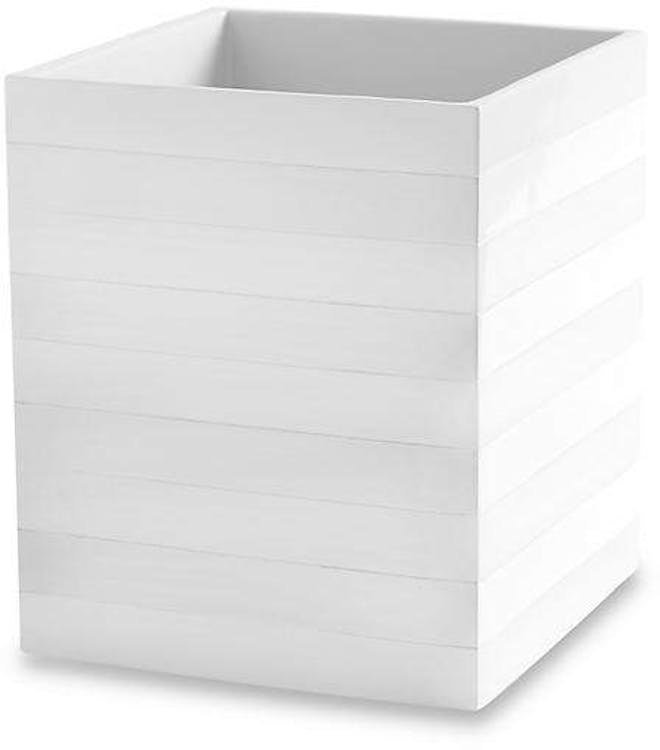 A sleek, stylish addition to the bath, this wastebasket is decorated with a tonal cabana stripe pattern. Imported….
---
7/11
Best Old School Style
Best Old School Style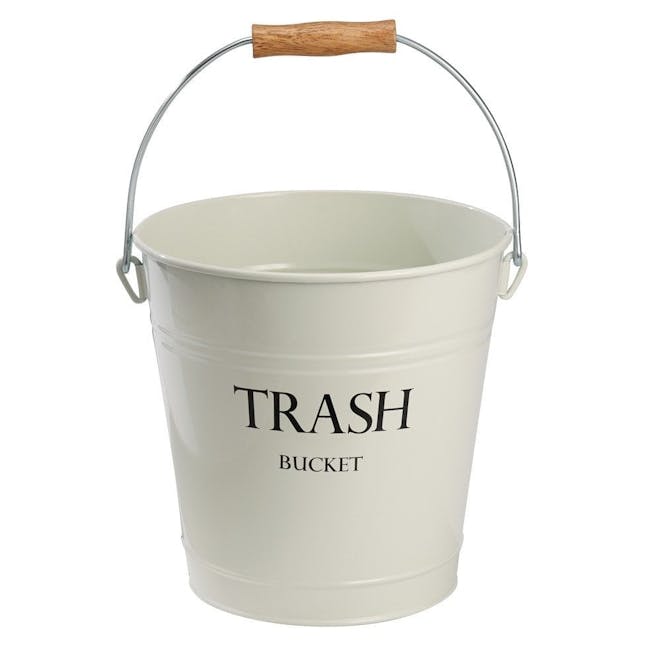 Text is all the rage these days. We love it. There's just something so quaint about a coffee mug that says "Coffee" on it.
Thought our trash barrels could escape the trend? Think again.
This adorable metal garbage can by InterDesign has the words "Trash Bucket" adorning its side. And, it has a wooden handle that adds to its charm. Although it's only 3.3 gallons, we could all definitely use one of these around the house.
---
8/11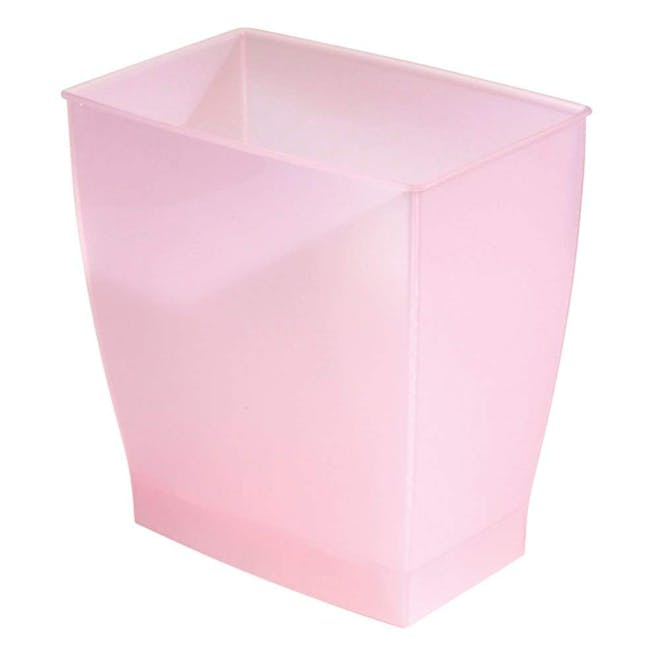 InterDesign Mono Wastebasket Trash Can
Everyone needs a wastebasket (probably more than one). Whether it's in your bathroom or next to your desk, you need a place to toss all of your scraps.
Luckily, there's no shortage of cute, small trash barrels out there. This pink, one-piece basket by InterDesign is a great example. It's compact, colorful, and a great alternative to some of the clunky metal garbage cans out there.
---
9/11
Best Rattan Style
Best Rattan Style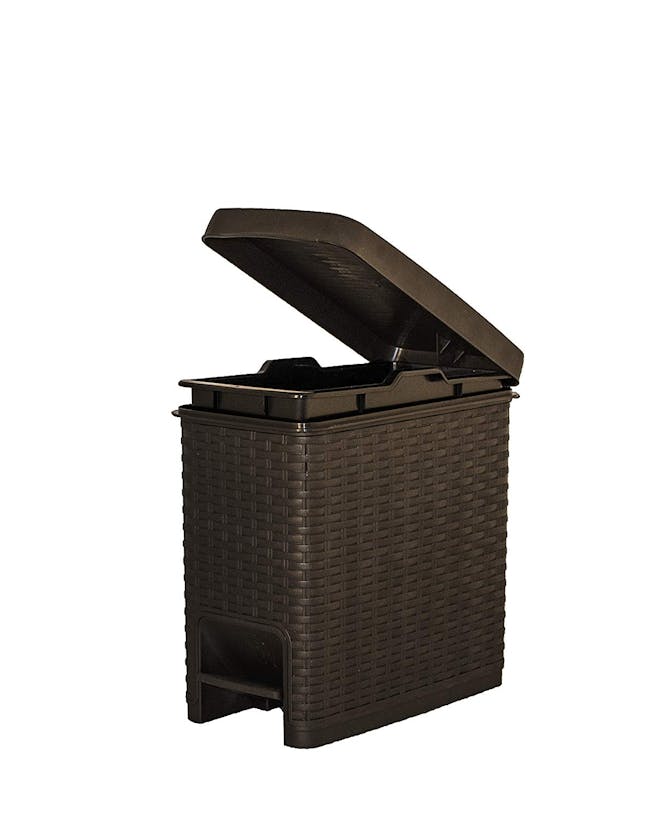 Wicker baskets have long been an alternative to metal and plastic garbage cans. They're easy to clean. They're durable. And, they look much nicer next to furniture than a Rubbermaid barrel.
This "Rattan-style" basket features a pedal that pops open the lid, which makes it easy to open and close. It comes in a few different colors including pink, gray, white, and black (featured above), so you're sure to find one that matches your home.
---
10/11
Best Country Style
Best Country Style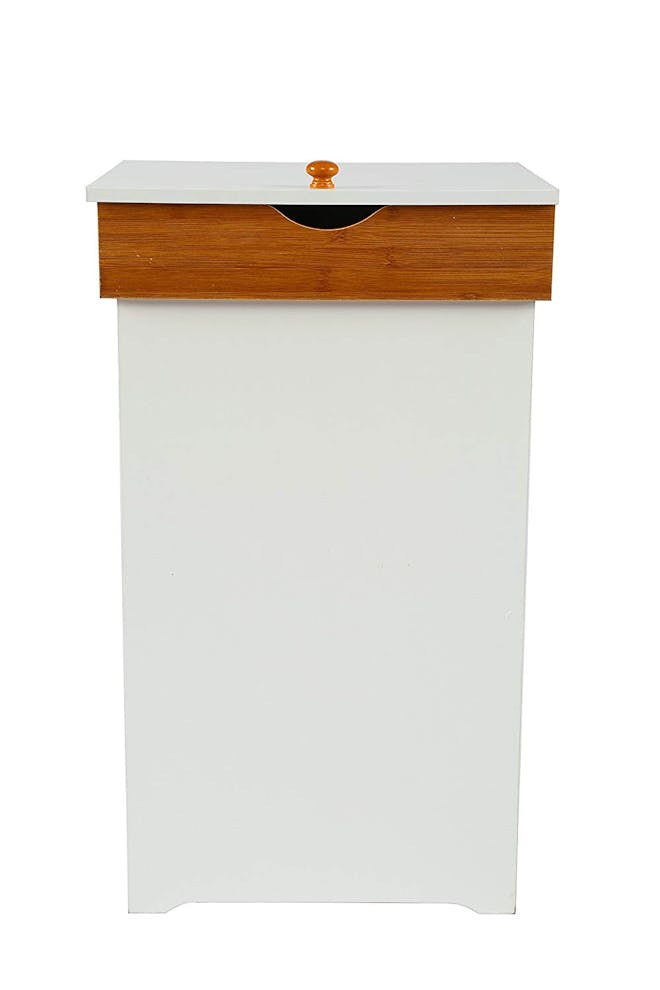 Country Kitchen Trash Can Home-Like
Home-Like's Country Kitchen barrel is the only garbage can with a cute, DIY aesthetic. It will look fantastic with all of your other handmade, wooden goods.
The wooden border around the barrel's rim doesn't just look good, though–it also provides sturdiness and support. This can is sure to last far longer than any plastic one would. Plus, it's easy to clean!
---
11/11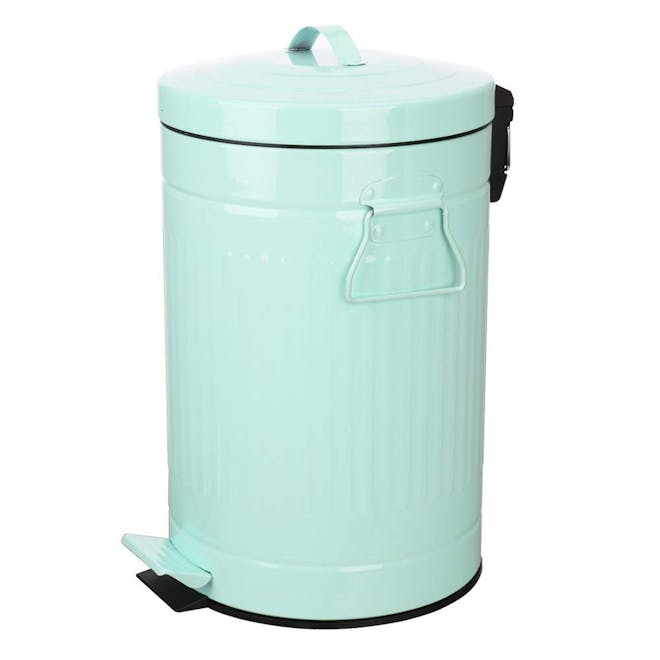 mingol Retro Vintage Trash Can with Lid
Mingol's vintage trash can is a contemporary spin on the traditional garbage barrel. It's made of metal and features side handles that make it easy for carrying outside.
Unlike those old silver ones, however, this one comes in a variety of different pastel tones. It also features a foot pedal that allows you to open and close it without having to touch the lid.
---
In order to choose the correct trash can for your home, you must first decide where you want to put the trash can. Size definitely matters because you don't want it to overtake the room or area that it is in.
You need to decide which room it is going in. You are obviously not going to use a trashcan size that your kitchen requires.
The bathroom should be no bigger than gallons in size. For your home office, about seven gallons, and for the kitchen standard size is usually 30 gallons.
The amount of trash that you are going to have as well is important. If you have one person in the house, then you don't need a huge trash can either.
How Do You Choose A Trash Can?
Research / Frequent Questions
The size of a normal trash can is 13 gallons. Sometimes smaller if they are going under a sink or in a cabinet
What Size Is A Normal Trash Can?
How Do You Paint A Metal Trash Can?
Last Updated on