To the average person, a gaming chair might sound excessive.
"Really? A chair made for video games?"
But if you've ever spent 12 hours playing Fortnite, you understand that it can actually take a toll on your body.
After several hours of sitting and focusing on a screen, your back and neck start to hurt. Your limbs tighten up. And you can come out feeling like you actually spent half a day running through the desert jumping off of buildings.
Gaming chairs can help to make your body more comfortable and ease some of the work-related injuries that come with intensive gameplay.
The Benefits of Gaming Chairs for Regular People
Gaming chairs are actually good for non-gamers, too.
In a recent article for New York Magazine, writer Lauren Schwarzberg explained that gaming-specific furniture offers a type of lumbar support that's hard to find in other furniture. They can ease muscle tension and regulate your body temperature to keep you cool
So, if you're a non-gamer who spends all day in a chair at work, you might actually find these chairs helpful.
Best Gaming Chair Under 200
Best Gaming Chair Under 200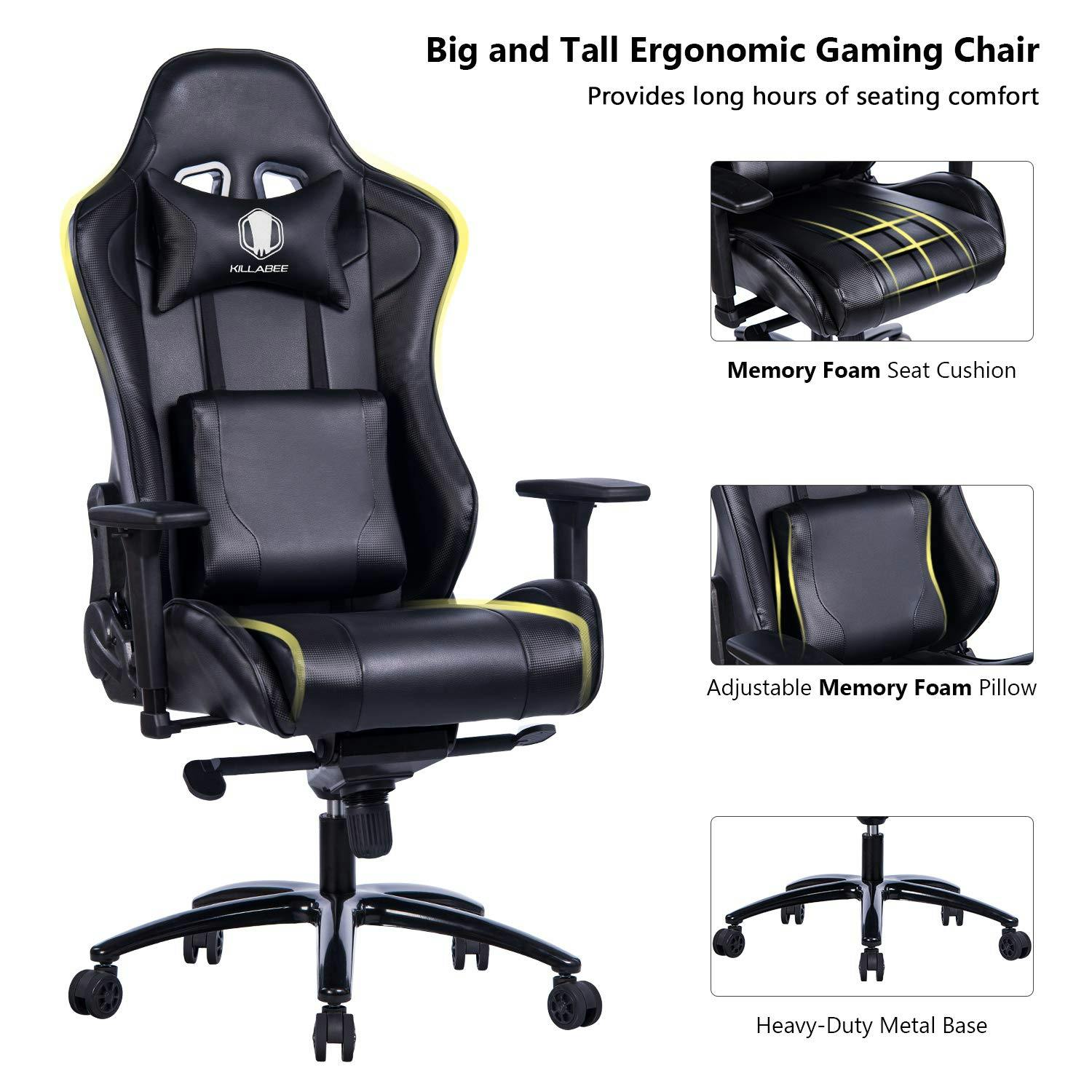 KILLABEE Big and Tall Metal Base Gaming Chair
Game in style…and on a budget!
This big and tall gaming chair from KILLABEE is designed by gamers and for gamers. With adjustable height, angle, and armrest features, this is a great chair no matter how you like to sit.
Plus, it has a high-security frame with an explosion-proof gas spring. In other words, this chair is built to live through the most high-intensity gaming sessions!
Best Gaming Chairs Explained
More about our favorite gaming chairs, including what makes each special.
1/12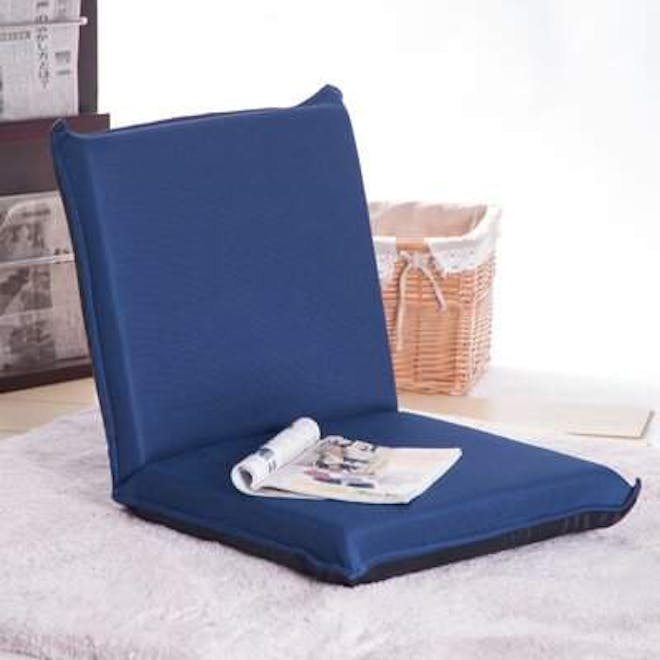 The floor chair is thickly and well padded for hours of use with extra comfort. Since the seat pad is plenty adequate, especially the sturdy bac…
---
1/12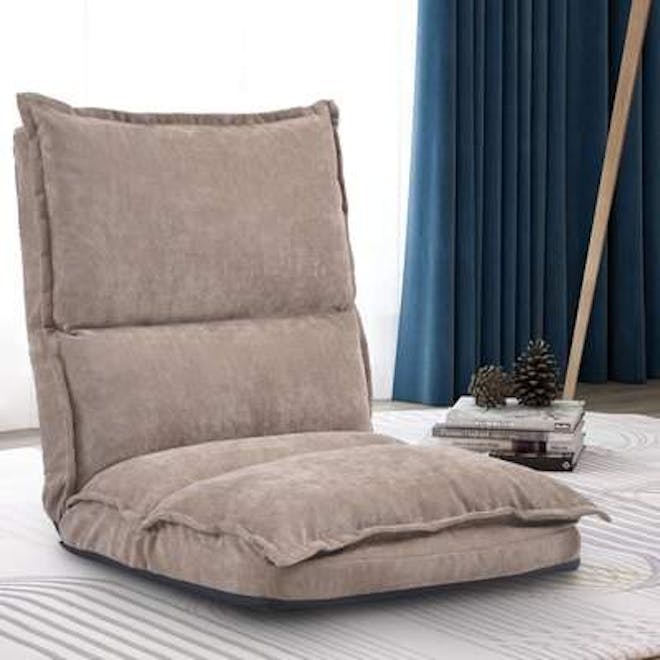 A perfect addition to any room, this product is the comfortable floor seating for reading, watching TV, playing your favorite video game, or jus…
---
1/12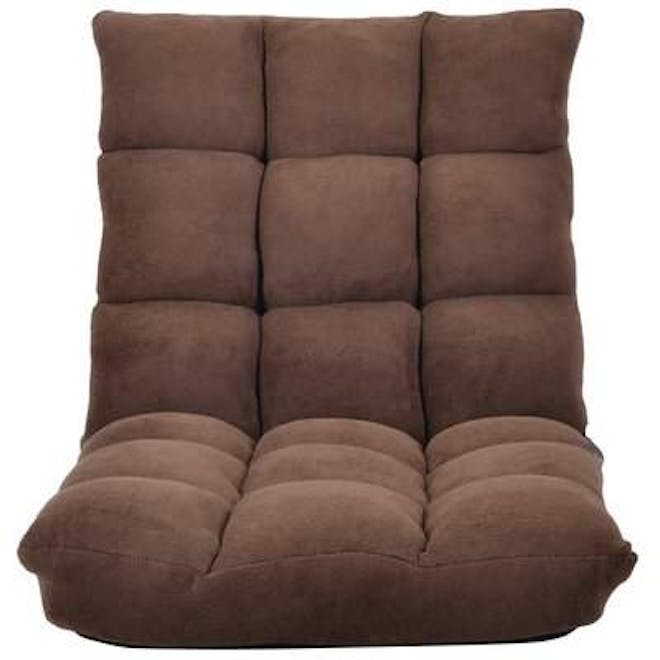 Adjustable Folding Sofa Chair is the perfect solution for easy relaxation, manufactured in a trending easy-fold design for casual relaxation aft…
---
1/12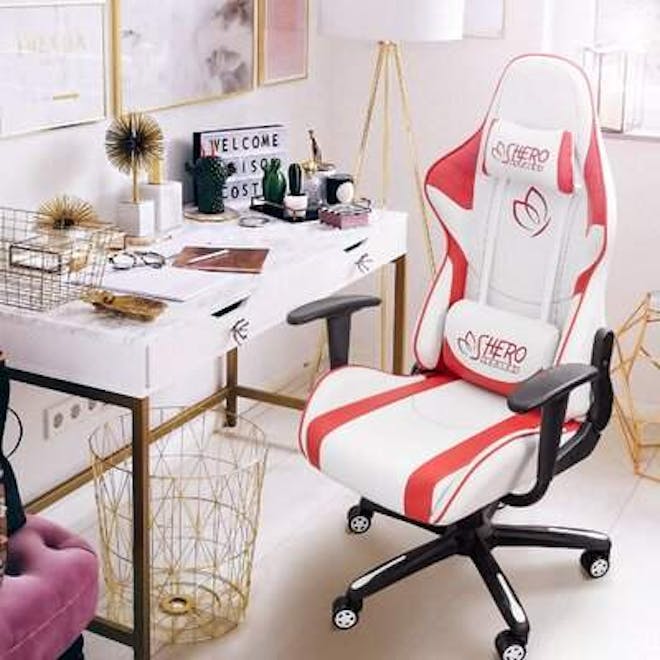 Racing style game chair with cool black and white color matching, matching with skin-friendly and wear-resistant PU leather and high-density foa…
---
1/12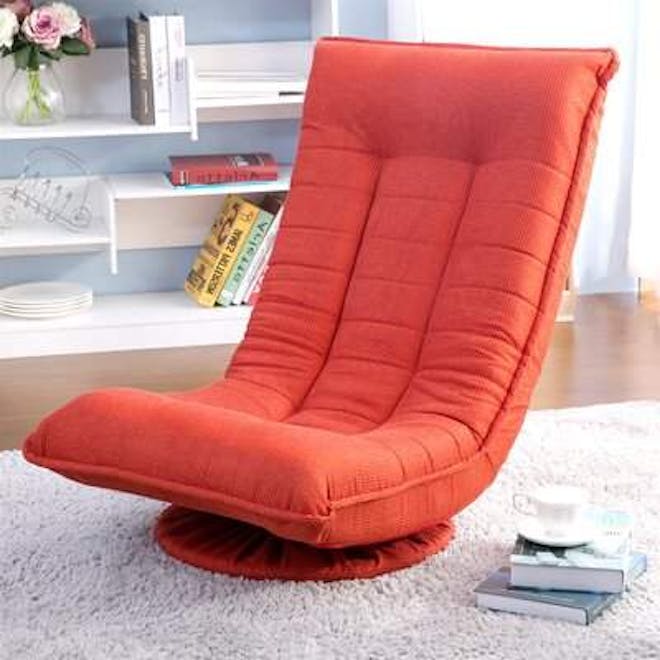 This game chair has a base that can be rotated 360 degrees to give you a brand new experience. Its color is so eye-catching that it can be used …
---
1/12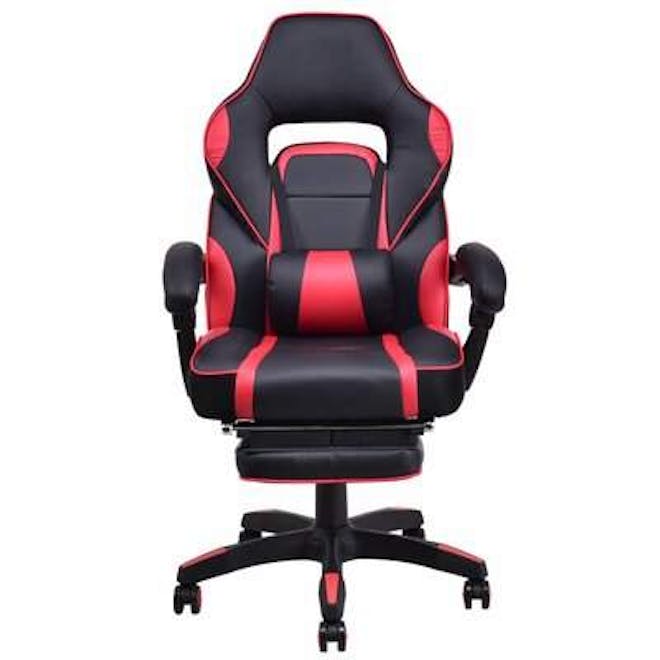 Featuring a removable lumbar cushion, a foldable ottoman, and a built-in reclining mechanism, this Euclid High Back Gaming chair will offer you …
---
1/12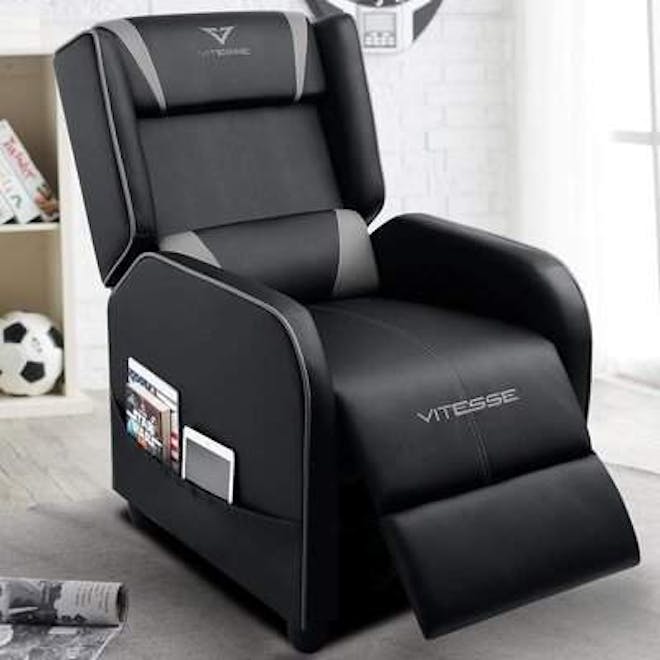 Features:A+ Service: Free replacement for quality problems within one year. Just contact the customer service, they will provide you a satisfact…
---
1/12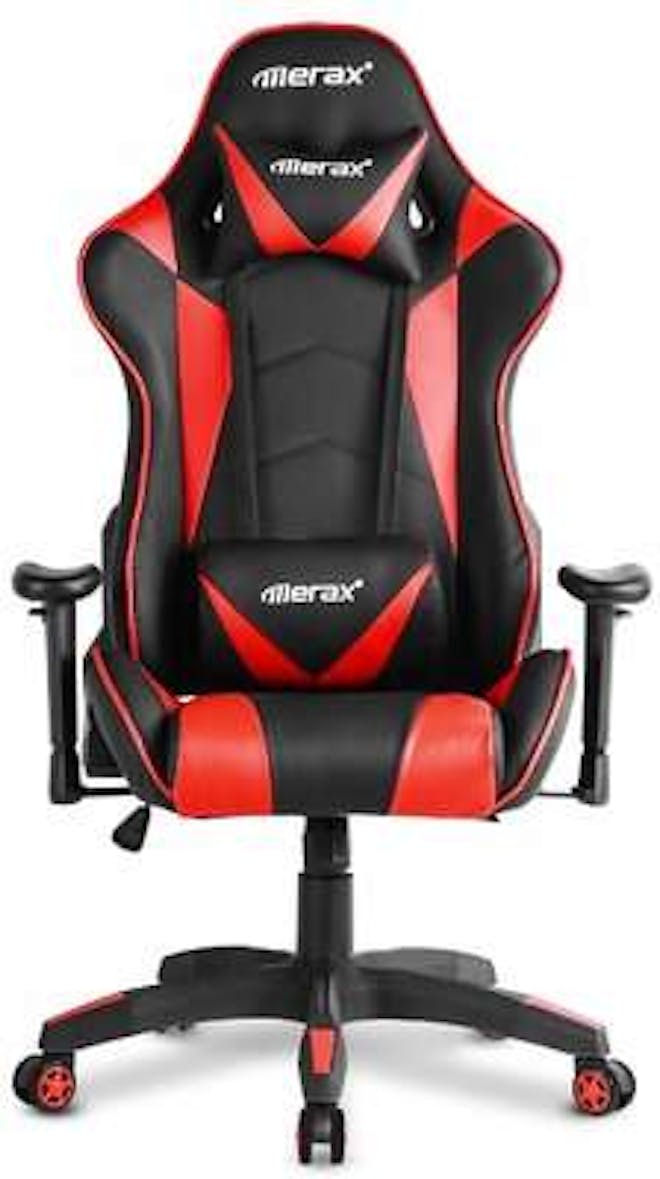 Modern design racing chair–more efficiently and comfortably, multi-function meet all kinds of body shape. Solid integrated metal frame, interna…
---
1/12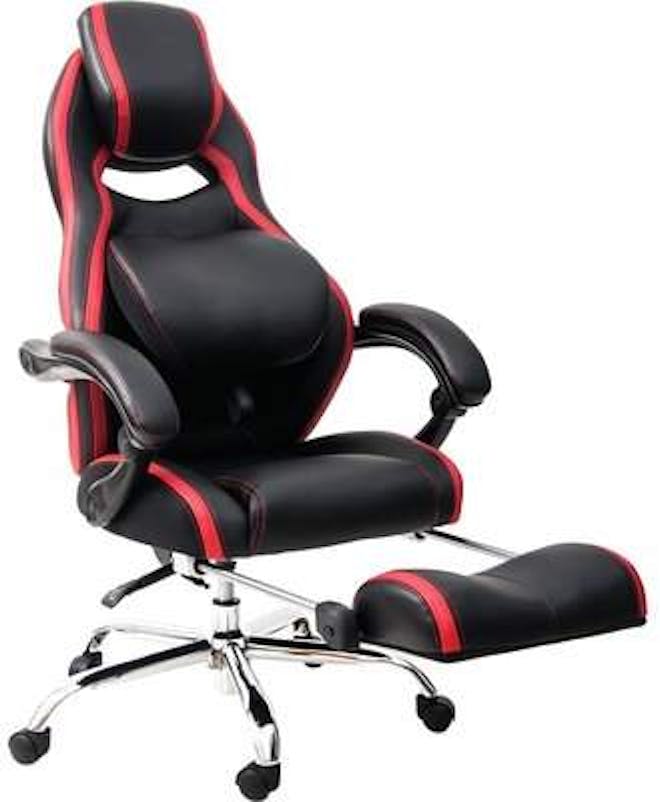 1. New model: built with innovative angle adjustable lumbar for efficiency and maximum comfort. We set the standard and will revolutionize the w…
---
1/12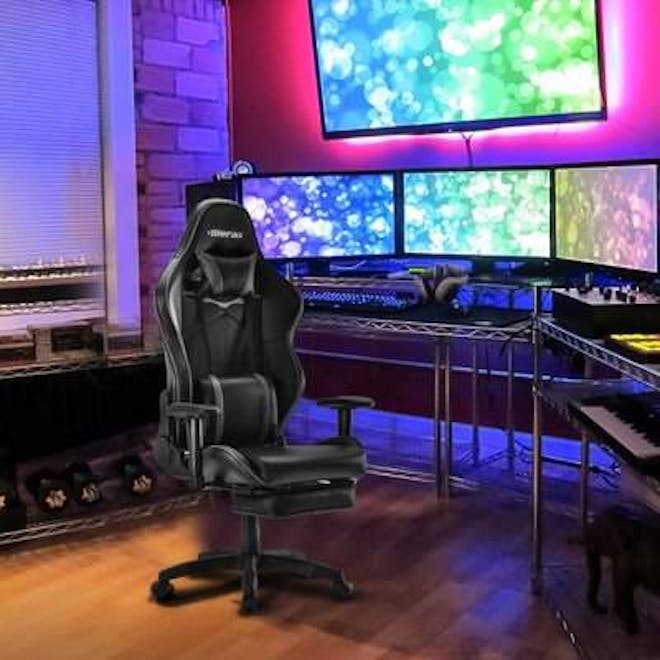 Gaming racing chair is dedicated to making the best gaming chair with a large seat area for pro gamers. Sitting on a gaming chair and improve yo…
---
1/12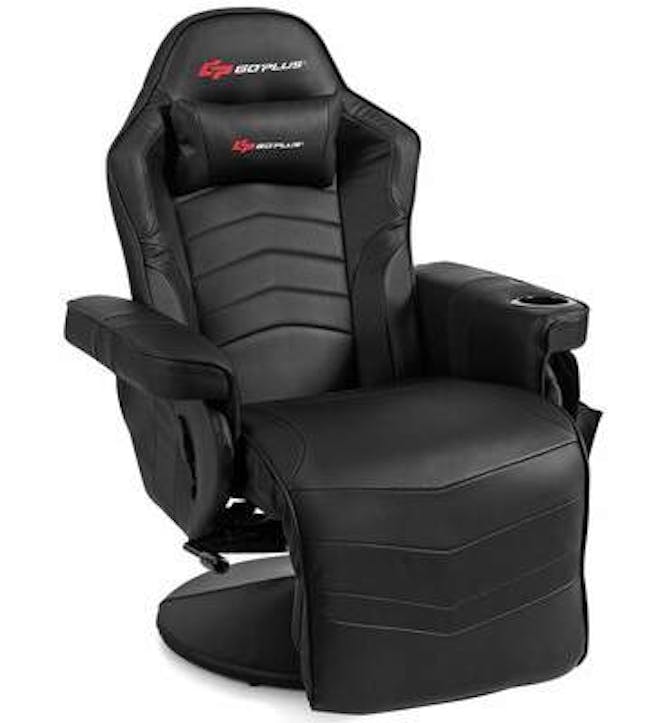 This massage gaming chair is a perfect partner for you when you are working or playing games.After a hard day's work or a fierce game, you must …
---
1/12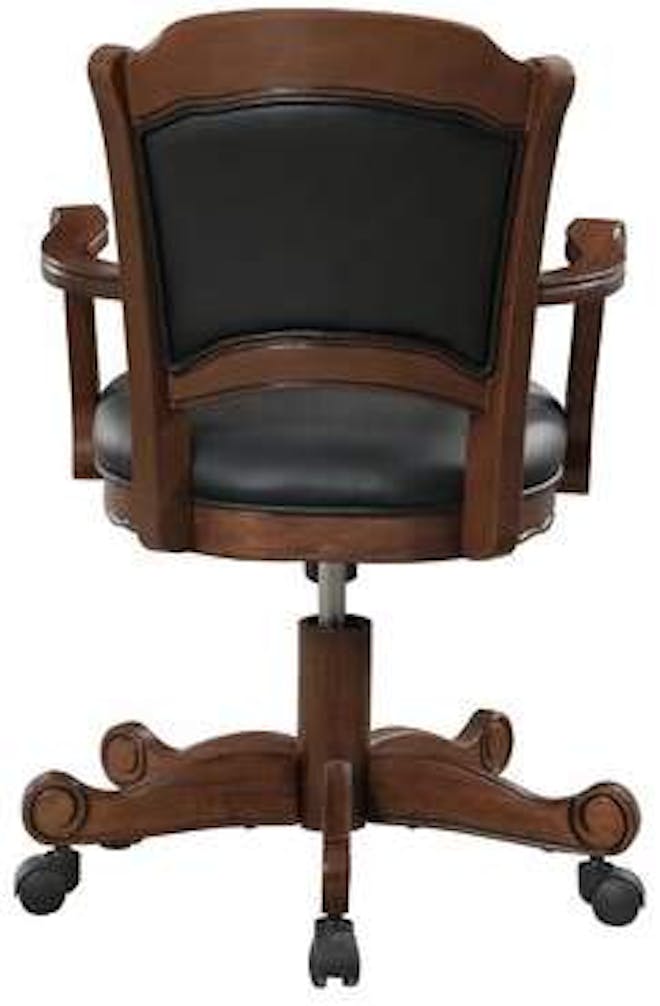 The height of elegance brings romantic character. Dress up an entertainment space with this beautiful game chair. Incredible attention to detail…
---
Research / Frequent Questions
Are Gaming Chairs Good For Your Back?
Gaming chairs are good for your back and are made to be comfortable as well as maintaining posture. A good gaming chair will also go one further and actually correct bad posture. They are designed better than office chairs because gamers can sometimes be seated for 12-16 hours at a time.
Are Gaming Chairs Good for Studying?
When it comes to gaming and studying, then you are pretty much in the same position and the gaming chair will be perfect for studying. However, you will also pay top dollar for chairs that have gaming in the title as well. For the most part, it is better to invest in a gaming chair and study a lot, because you will get a multi purpose chair.
What are The Benefits of a Gaming Chair?
Gaming chairs facilitate better posture than regular chairs or just sitting on a bed playing a game. They are designed for long term sitting so they are going to be comfortable. Gaming chairs actually prevent neck problems. They will improve circulation as well. They are easy to store especially in smaller areas.
Does A Gaming Chair Make A Difference?
Yes a gaming chair does make a difference. They are actually designed to make long periods of sitting comfortable for users. They have pads, and help with better circulation as well. They dont fatigue the body as bad either.