Everyone loves a fireplace. There's nothing better than curling up on a cold night and watching TV or reading a book near a nice, warm fire.
But, fireplaces can be troublesome. You have to chop (or let's be honest…buy) firewood. You have to light it. And, you have to get the chimney cleaned every few months to prevent soot.
That's why we're HUGE advocates for electric fireplaces–no wood, no mess. What more could you ask for?
Best Electric Fireplace Insert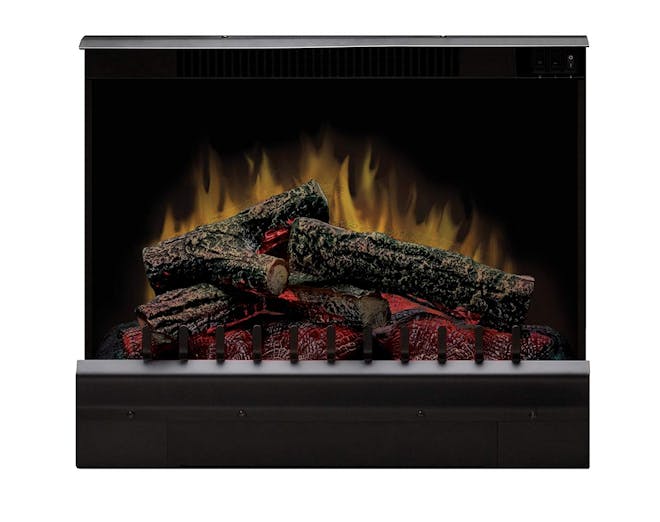 Dimplex DFI2309 Electric Fireplace
Fireplace inserts are made to fit right into your existing fireplace. Many people prefer this to burning wood because it's easier to clean and less expensive.
This insert fireplace from Dimplex is the best one we've found. It's safe, powerful, and super easy to install.
It also offers full heat, half heat, and flame-only settings, so you can enjoy the beauty of your fireplace all year round.
The Best Electric Fireplace Shortlist
The Best Fireplaces Explained
Our favorite electric fireplaces with a little about what makes each special
1/5
Best Wall Mount Electric Fireplace
Best Wall Mount Electric Fireplace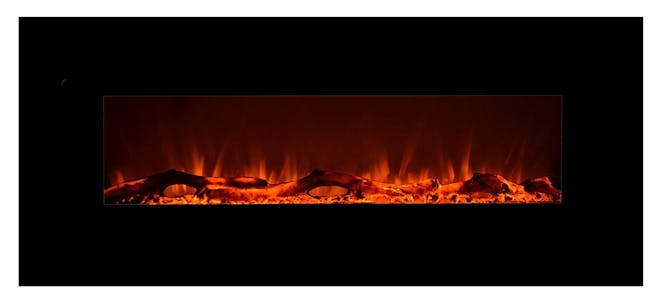 Touchstone Onyx Electric Fireplace
If you don't have the space for a floor-style electric fireplace, this wall-hanging model could be perfect for you.
It comes with a TV-style wall mount device, similar to your flat screen, and hangs comfortably on any wall.
Drywall screws are included. So, all you have to do is hang it up, turn it on, and enjoy the warmth of the Touchstone Onyx.
---
2/5
Best Freestanding Electric Fireplace
Best Freestanding Electric Fireplace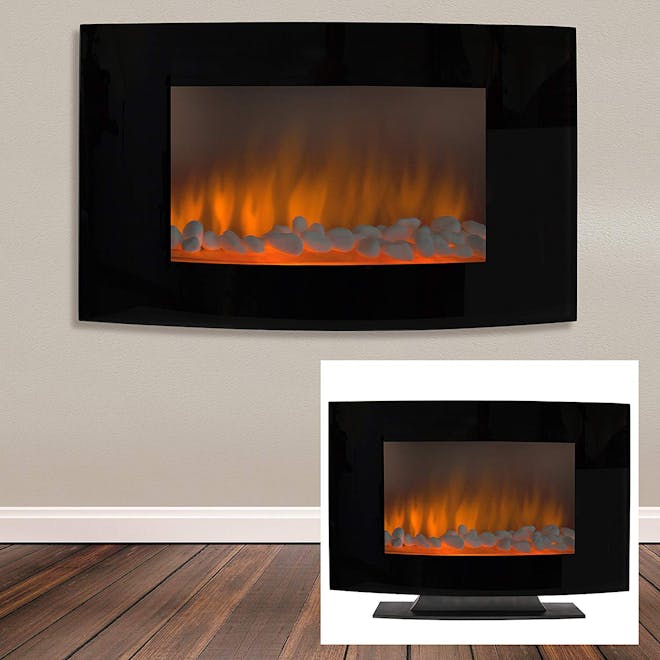 Best Choice Products Electric Wall Mount/Freestanding Fireplace
Some electric fireplaces require you to cut a hole in the wall to mount it.
Not this one. This fireplace from Best Choice Products mounts directly to the wall like a TV. And, it comes with a detachable base that allows it to stand up by itself.
It doesn't sacrifice power, either. This fireplace features dual heat settings that give insert models a run for their money.
---
3/5
Best Electric Fireplace Tv Stand
Best Electric Fireplace Tv Stand
Ameriwood Home Chicago Electric Fireplace TV Console
This fireplace console from Ameriwood home doubles as a TV stand. You can place any sized TV (50″ or less) safely on top of it.
Plus, it features a number of drawers and shelves. It's a perfect way to add storage space to your living room while warming it up at the same time!
Made from beautiful, espresso-finished faux wood, this piece makes a perfect addition to any home.
---
4/5
Best Electric Fireplace Heater
Best Electric Fireplace Heater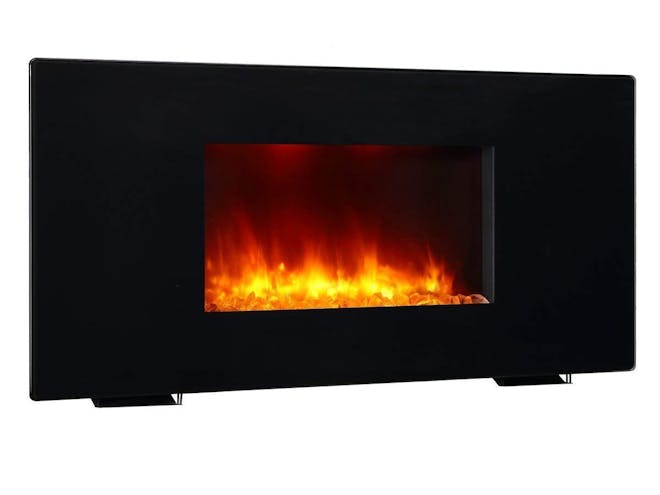 PuraFlame 36″ Galena Flat Panel Fireplace
The PuraFlame Galena is the best electric fireplace heater for small spaces. It mounts easily to the wall and takes up very little room.
Hang it in your living room, bedroom, or even the office and enjoy its cozy warmth.
This model heats up to 400 square feet, making it perfect for people who live in apartments or just need to heat up one room.
---
Last Updated on