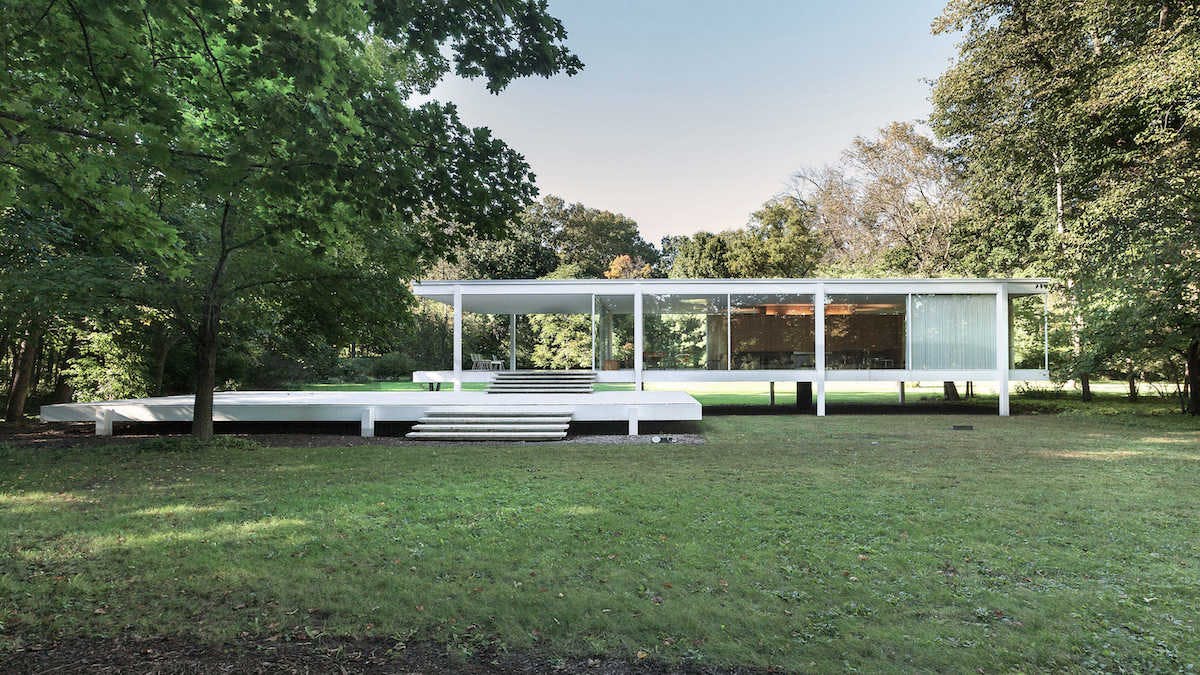 Mid century modern house
Right after WWII, a new style in home design began to take shape as soldiers came home to their beloveds and families were starting to grow. That style, filled with sleek lines, ample curves and a specific color palette was known as mid-century modern spanned through the 1950s to the mid-1970s.
The houses that cropped up like mushrooms with affordability for new families were designed by disciples of Frank Lloyd Wright, most notably developer Joseph Eichler and architect Richard Neutra. Homes with flat roofs, angular features and asymmetrical silhouettes appeared throughout Northern California, Beverly Hills to Los Angeles and Palm Springs to San Diego.
Aside from the flat roofs and uneven shapes of homes, interiors showcased an open floor plan and large, expansive glass windows to allow light to pour in. Since the style was conceived and carried out on the West Coast, the modernist style allowed the lines to be blurred between indoor space and outside style. The latest design style was also the first to include the bi-level, or raised ranch style structure.
Mid-century modern home design has become a mainstay after so many years recreating the aesthetic has been made with the help of sustainable materials, yet completely follows along the same discipline behind the original style.
The colors of the mid-century home paired well with the wood tones that were the bones and accents of the home. There were usually two ends of the spectrum when it came to colors.
Earthy shades such as burnt orange, mustard yellow and olive green were a stark opposite of the trendy colors of turquoise, grey, pink and yellow.
Nature serves as a key part of MCM design, from color to material — to how space is organized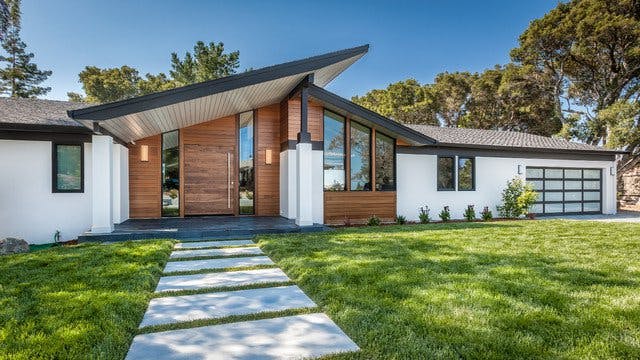 MidCentury Modern Exterior with Wood Siding
Wood is always the classic option — beveled edges being the classic design. The wood of choice, cedar, is due durability and was usually left alone or painted with the popular colors of the time.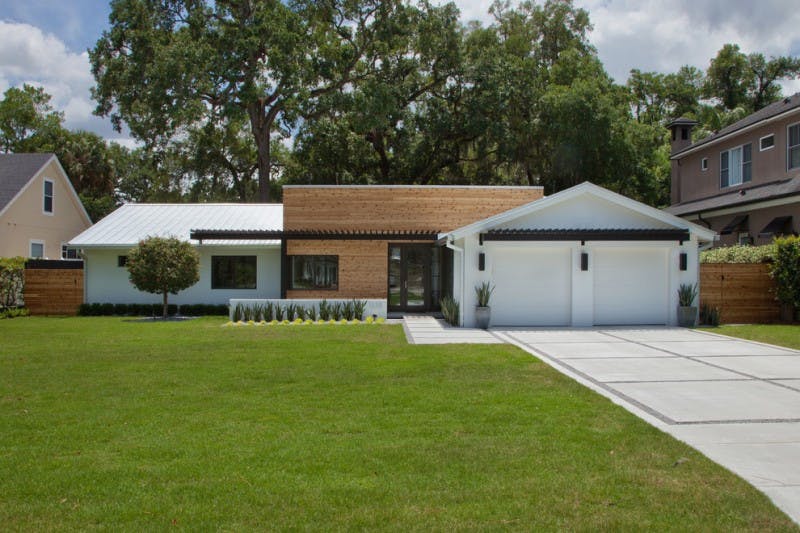 A classic wood exterior on Dallas, Texas home.
---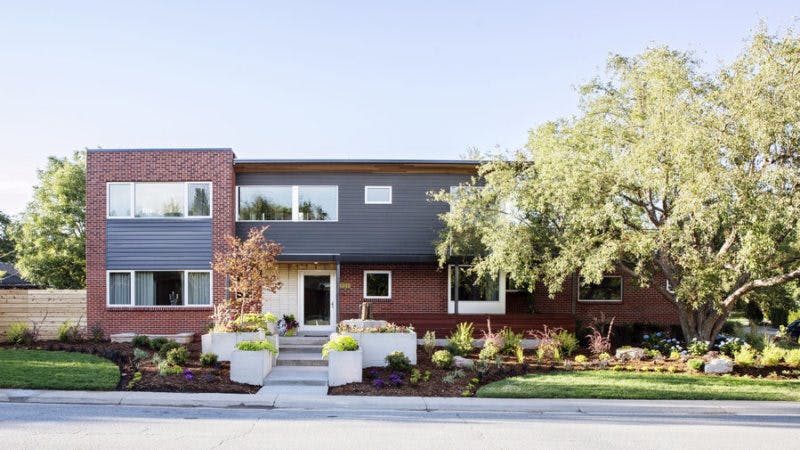 Brick Mid Century Modern House
Brick was also a medium used in mid-century home design. In this case, red brick was not used. Bricks in shades of grey or brown evenly stacked added to the façade of a home's exterior, while also combined with concrete and stucco, or completely as a solo element.
---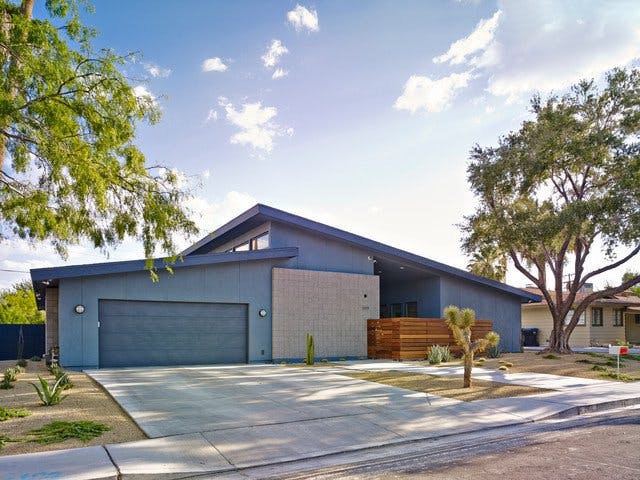 Stucco Brick Combo on this MCM Exterior
Concrete and stucco, another style, added a cool and smooth finish to homes while additional textures can be applied when it came to doors, windows and landscaping.
---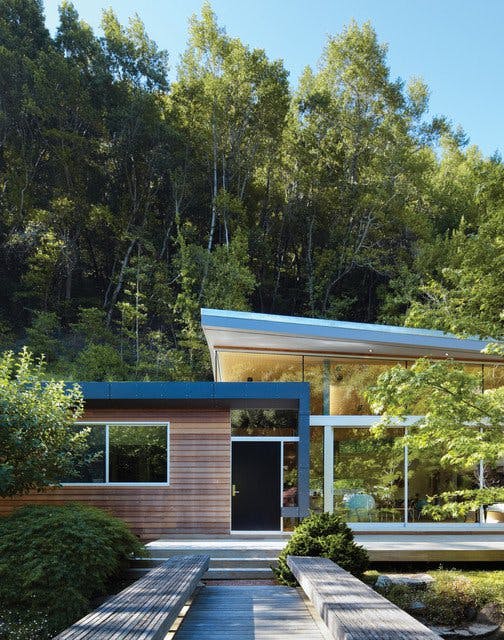 Black Door on MCM Home
There's a reason why door tours exist in places like Palm Springs. The entryway to a mid-century home is the ultimate gateway into a stylish visage.
Doors are typically made of wood to show off the natural grain or made of metal and painted in a bright hue to welcome anyone home. Most likely there is a geometric pattern on the door, either part of the construction or included in the windows which are adorably arranged in a series of square, diamonds or circles.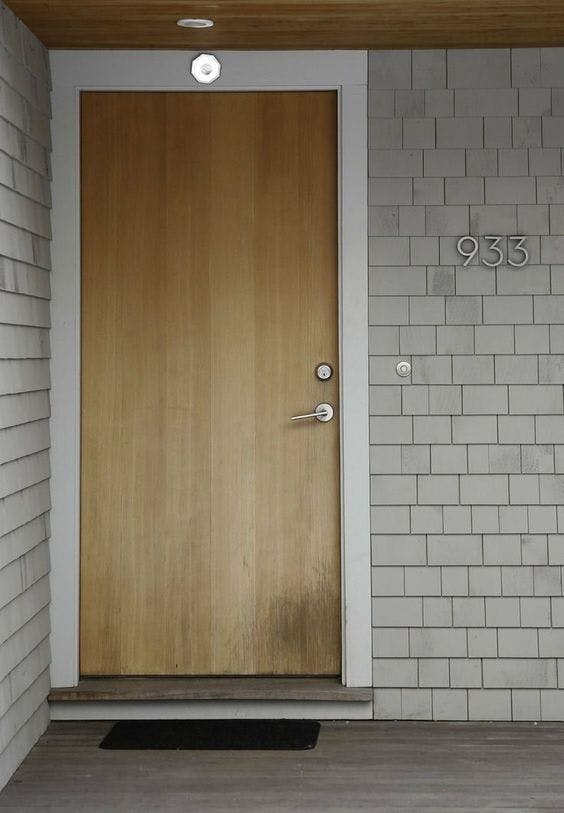 The atomic style was at its height in the 1950s and early 1960s. With that, the starburst and boomerang icons were speckled both in and out. Starburst patterns may have been spotted on front doors, mailbox accents or even right at the front door's knob.
---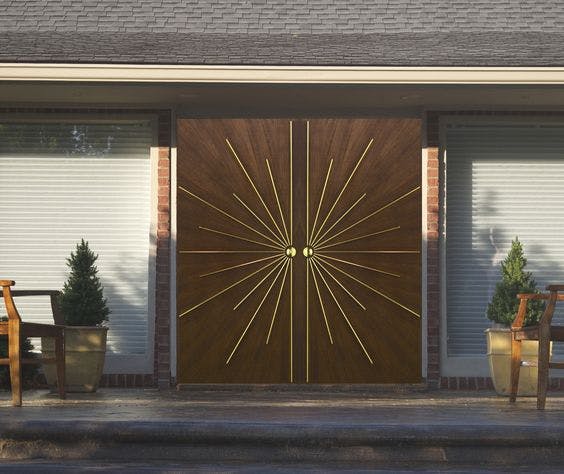 The angular style also applied to the landscaping, which is evident along California homes adorned with palms and cactus plants along concrete pavers and stones where grass may be unable to grow.
---
Subscribe to our newsletter to see stories like this one every day.