A manual grinder may sound like a pain in the butt.
I mean, who wants to grind coffee by hand?
Well, a lot of people, actually!
In fact, many coffee connoisseurs prefer hand-grinding to electric grinding. Not only does it add an extra sense of handmade-ness to the brewing process, but manual grinders are often a way better value than electric ones.
Plus, it's not really that much work. Nothing wrong with using a little elbow grease to make your morning cup.
5 Best Manual Coffee Grinders
Manual coffee grinders come in a variety of different styles and sizes.
Each style is made for people with different needs.
For example, travelers often look for a sturdy metal container that they can take out on a hike with them. Homeowners, on the other hand, often look for a glass grinder that can sit on their counter.
Here are a few of our favorites: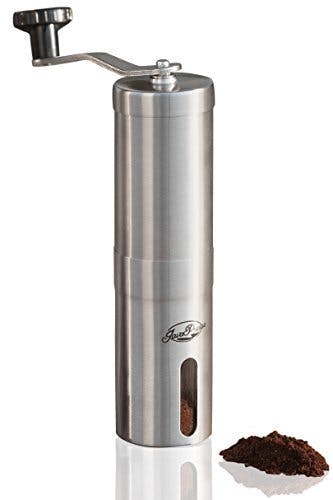 JavaPresse Manual Coffee Grinder
The keys to a good coffee grinder are simplicity. In other words, you want your grinder to be able to do a lot with very little.
This grinder from JavaPresse is a great example. It features 18 different click settings. Each one grinds the coffee to a different coarseness.
And, it's super easy to use. No cords, batteries, or electricity involved!
---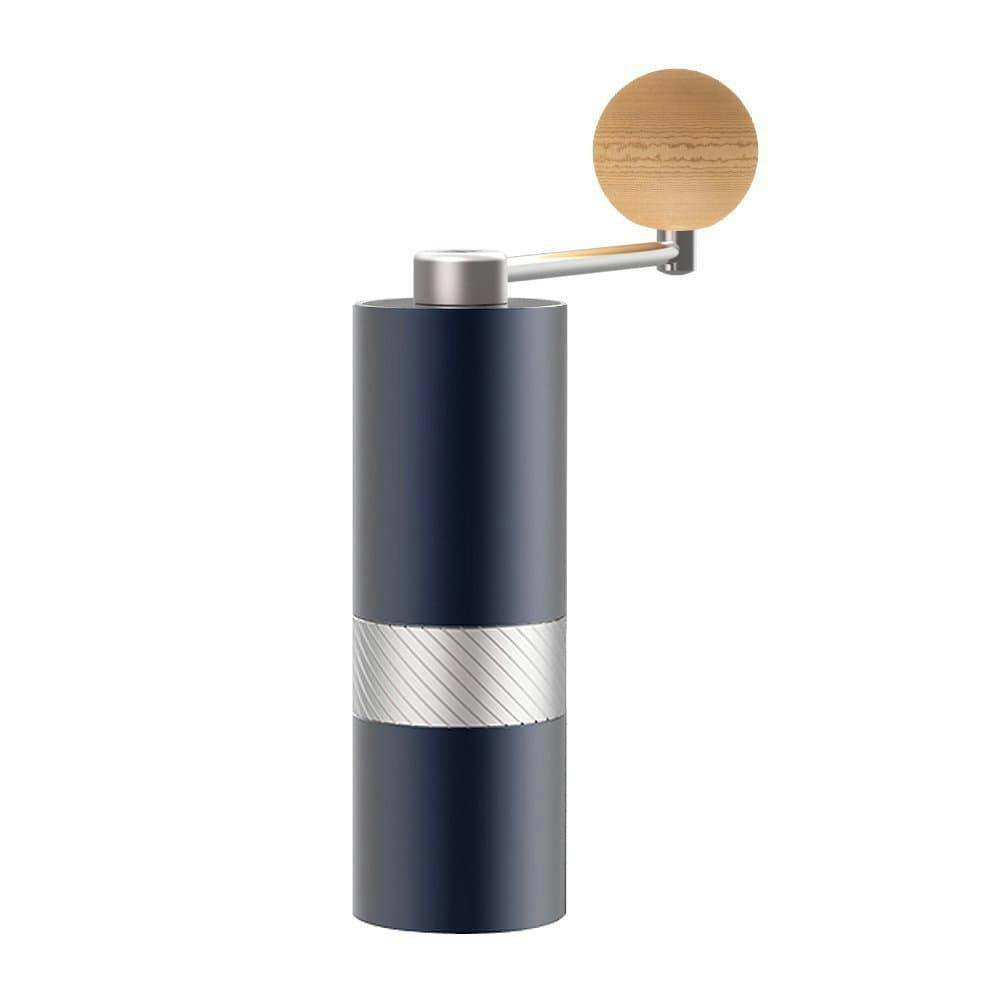 1Zgrinder Manual Burr Coffee Grinder
1Zgrinder's most popular model features an anti-rust casing with a stainless steel core. This makes it perfect for outdoor enthusiasts who want to take their grinder on the go.
And, it's heavy-duty build makes it one of the most durable grinders out there. 1z promises more than 6000 grinds, which means it should last at least 5 years.
---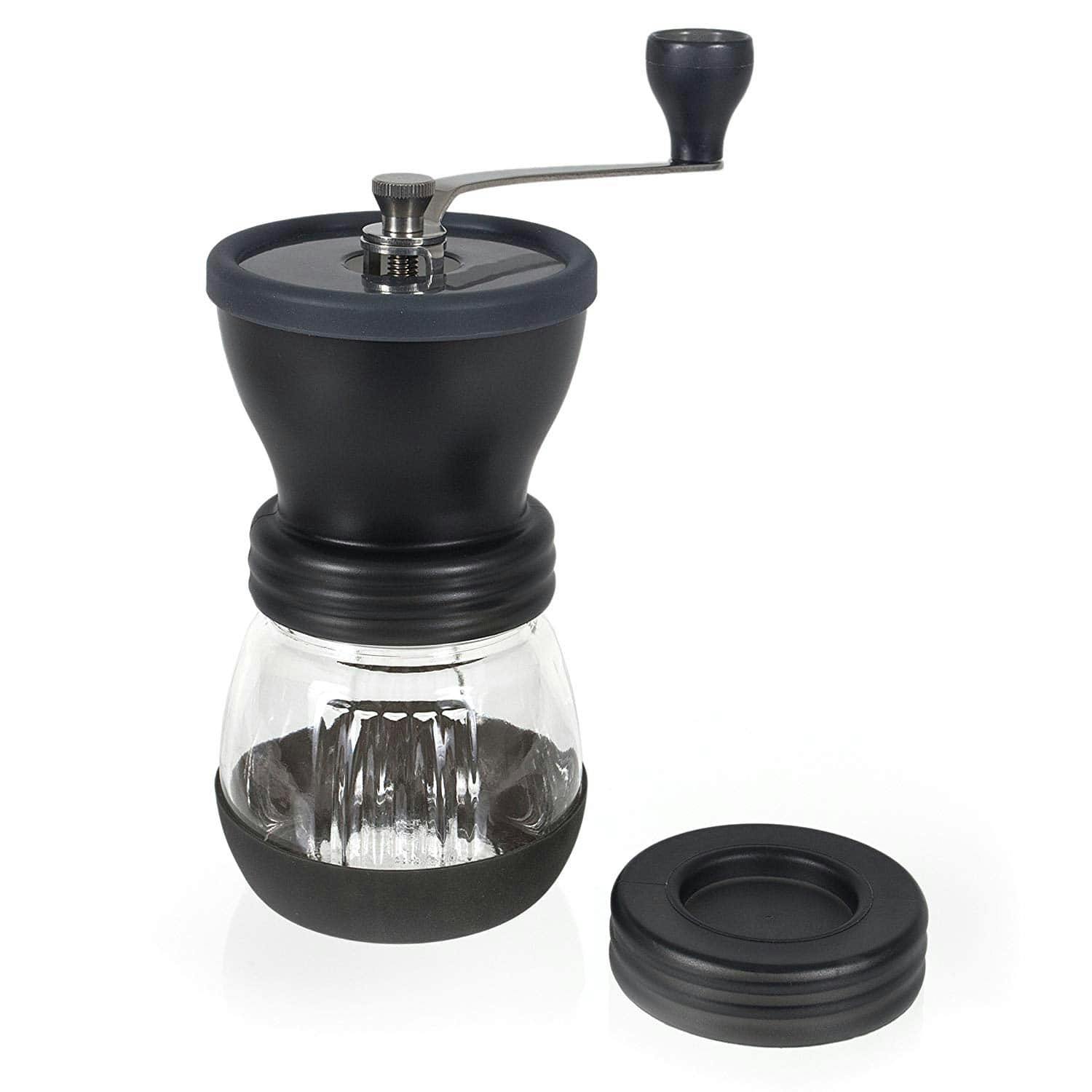 Simple Kitchen Products Premium Ceramic Grinder
If you plan on grinding at home, you may want to invest in a glass grinder. Products like Simple Kitchen's grinder make it easy to grind and brew your coffee in the same pot.
Once you finish grinding, you can pop the top off and place your pour over attachment over the top to brew a pot.
It features several different settings, so you can grind your beans to the coarseness of your choice.
---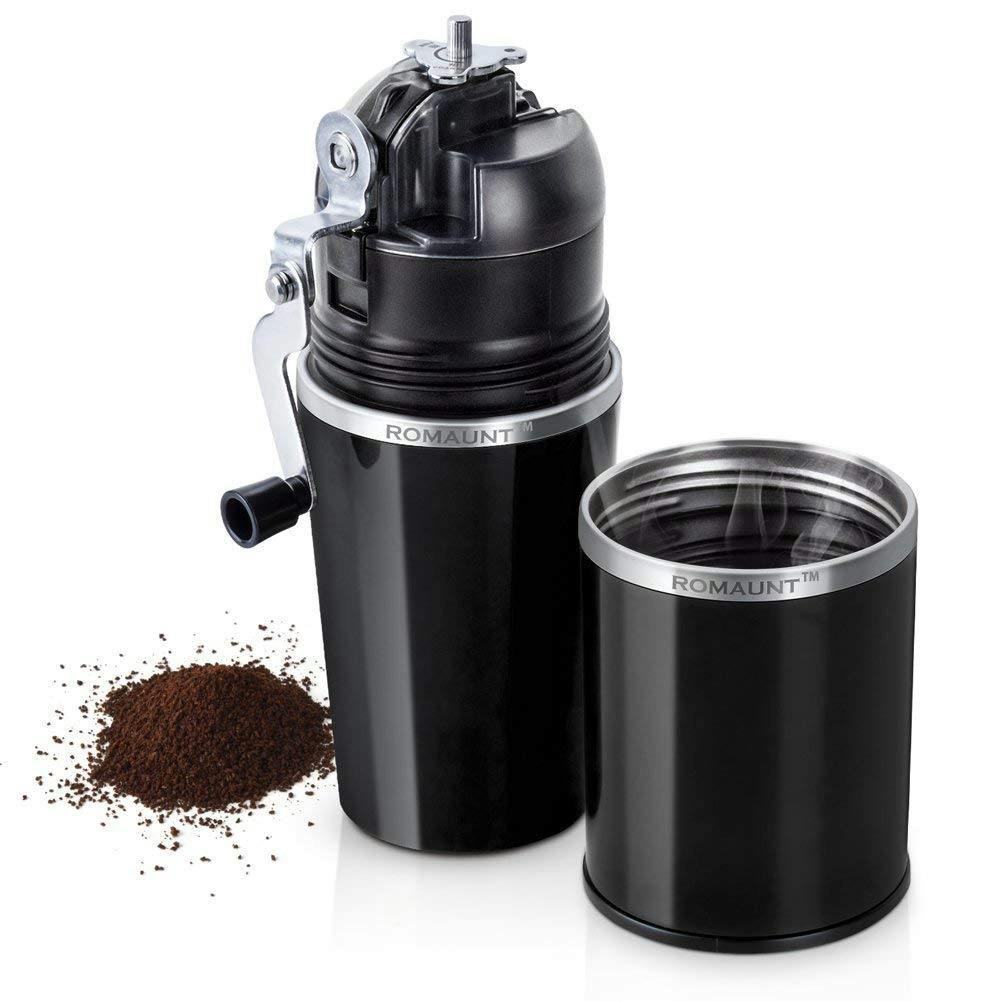 Romaunt Travel Coffee Grinder Set
Manual coffee grinders are particularly popular among travelers. After all, it's tough to take an electric grinder on the road.
So, if you're taking your grinder on a ski trip or hike, make sure to get something heavy-duty like this stainless steel model from Romaunt.

---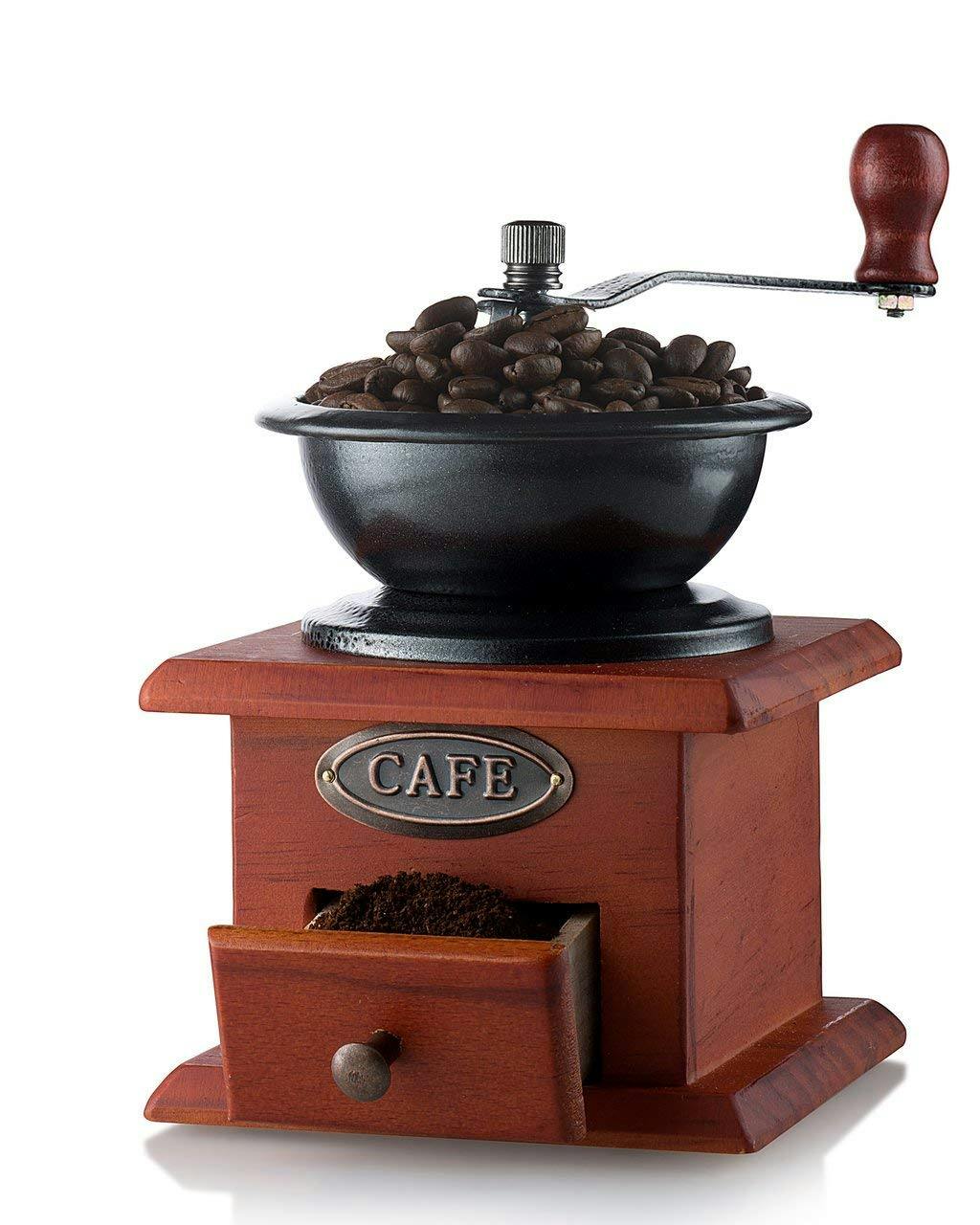 Gourmia Artisinal Hand Crank Coffee Mill
If you're looking for something with a bit more charm, Gourmia's artisnal hand-cranking coffee grinder could be perfect for you.
It has that nostalgic feeling that a lot of home brew coffee makers are looking for.
Unfortunately, it doesn't hold that much coffee. But, it has more than enough space to brew a cup or two.
---
is a manual coffee grinder better than electric?
When it comes down to the actual grinding process, it is a toss up of convenience, price and quality. People like the electric grinders because of the convenience.
The difference is the burrs used to make the coffee grounds the more uniform shape to extract the most flavor and aroma from the coffee. For the best quality I would recommend the manual grinder.
What's the best manual coffee grinder for French press?
When rating all the coffee grinders the Java Presse manual grinder has been shown to be the best for the French Press coffee.
Last Updated on