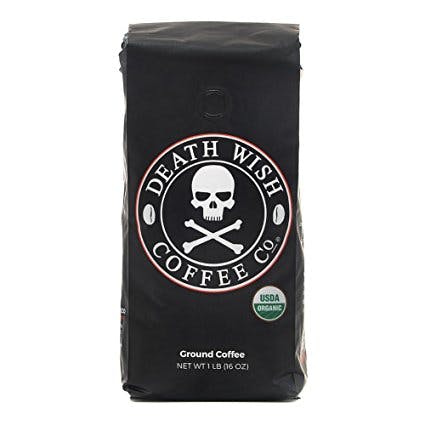 Death Wish Ground Coffee
Coffee gets a bad rap. People often rail against it, claiming that it's unhealthy and bad for the environment.
In reality, however, it can actually be good for you. There are several benefits of drinking organic coffee, in particular.
Aside from being a stronger source of energy, organic coffee is high in vitamins and minerals. It's a good source of antioxidents, too.
Not to mention, organic farming is better for the environment.
Best Organic Arabica Coffee
Mayorga Cafe Cubano Dark Roast
Arabica is the most popular type of coffee in the world. If you're a new coffee enthusiast, you're probably used to drink Arabica. This style is defined by its semi-sweet, nutty flavor and slight acidity.
Of all the Arabica coffee beans we've tried, this dark roast by Mayorga is the best. With various notes ranging from bold to sweet, this is a complex cup that will make your morning extra pleasant.
Best Organic Dark Roast
Kicking Horse Kick Ass Dark Roast
Do you prefer dark roast coffee over light roast? Do you enjoy the richer flavor and lack of acidity?
If so, you should try the Kick Ass Dark Roast from Kicking Horse Coffee. It's got the bold and delicious flavor you're looking for.
Grown in South America and Indonesia, then roasted in the Rocky Mountains, this is a smoky bean that any true coffee lover will enjoy.
Best Organic Cold Brew Coffee
Cold brew is popular among those caffeine chasers who like a strong cup to start their day. But, using the wrong beans to make cold brew will leave you with a bitter pot of coffee.
Bizzy's Cold Brew beans are designed specifically for making cold pots of coffee. Not only are they designed for maximum caffeine extraction, but for optimal flavor extraction, too.
It's available in three different flavors–light, dark, and sweet–so you're sure to find one that you love.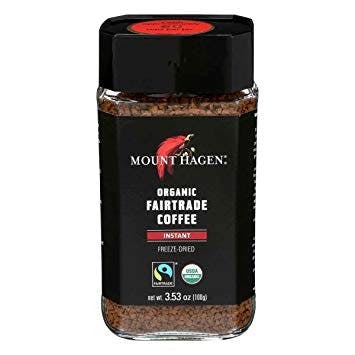 Mount Hagen Organic Freeze Dried Instant Coffee
We often think of instant coffee as being low-quality. But, that's not necessarily the case.
This instant coffee from Mount Hagen is a great example of how a coffee product can be high-quality and convenient. It's a strong brew that is perfect for travelers, campers, or anyone who is constantly on-the-go.
Each order contains 6 individual 3.5oz jars that yield roughly 60 cups a piece.
Best Decaf Coffee
Not into caffeine? No worries! There are plenty of fantastic organic decaf coffee products for you, too!
Our favorite is the No Fun Decaf from JO coffee. With slight notes of chocolate and blueberry, this is a complex cup that will satisfy your cravings. No artificial flavors added.
The perfect coffee to give you that sweet taste without those caffeine jitters!