A pressure cooker is a must-have for any home chef.
They have a number of benefits, including the fact that they cook very quickly. And, because they utilize steam, they allow the food to retain most of its nutrients (which can't be said about fryers or even ovens).
But sometimes, you may need to cook a lot of food for a big group. In that case, you'll need a large (or extra-large) pressure cooker.
Luckily, there are a ton of them available on the market.
A Google search for "Best Large Pressure Cookers" yields dozens upon dozens of results.
So how are you supposed to choose?
With cookers in all types of styles and with all types of features, how do you really know which one is the best one?
We've compiled a few of our favorites to help you find one that suits your needs.
Best Pressure Cooker for the Money
Best Pressure Cooker for the Money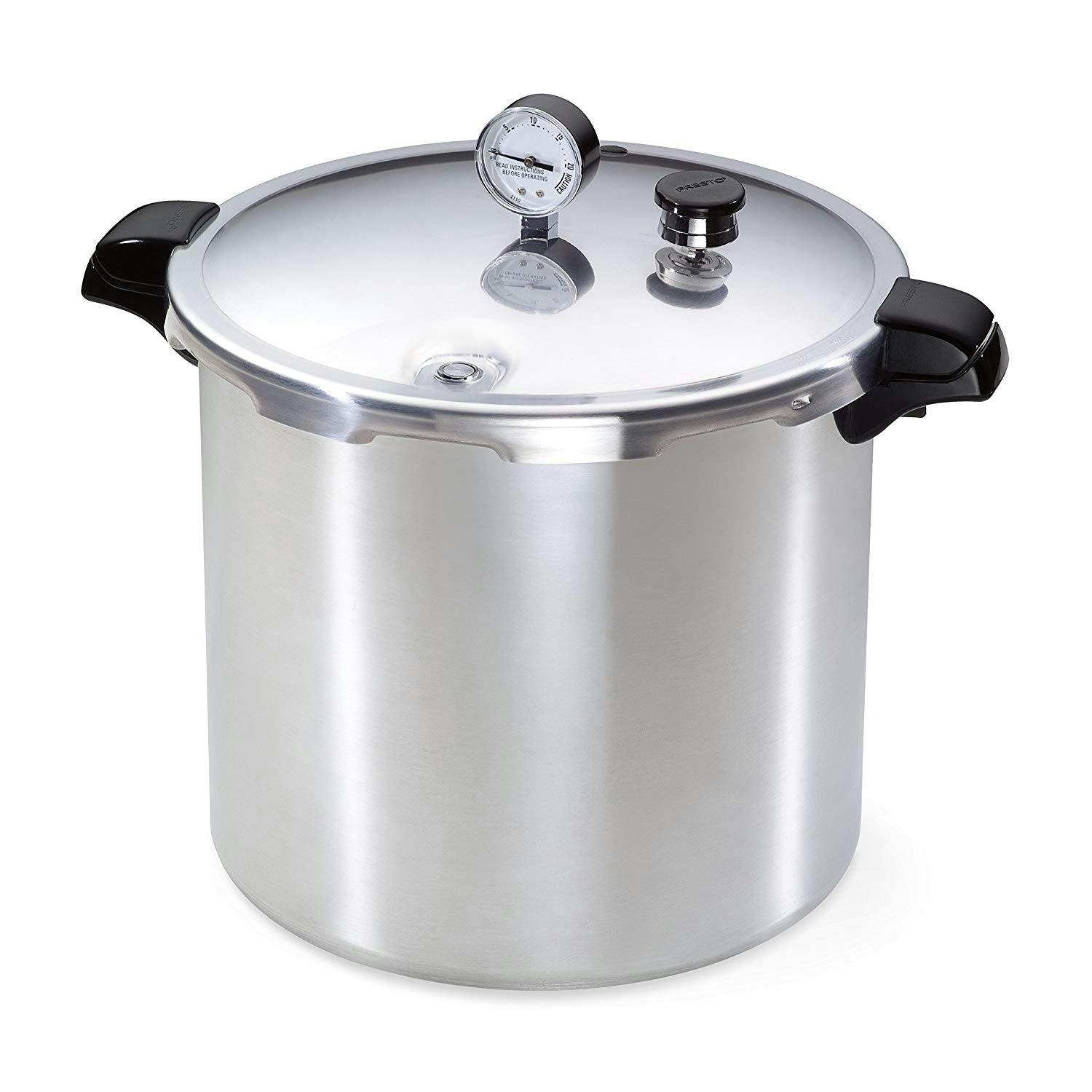 If you're looking for a pressure cooker deal, we suggest you go with the Presto 01781. This bare bones model has everything you need–a big pot with an airtight lid and a pressure dial to measure your cooking pressure.
The model above holds 23 quarts, which is more than enough space for the average user. And it's less than $70, which is a great deal for such a big cooker.
Best Pressure Cooker for Canning
Best Pressure Cooker for Canning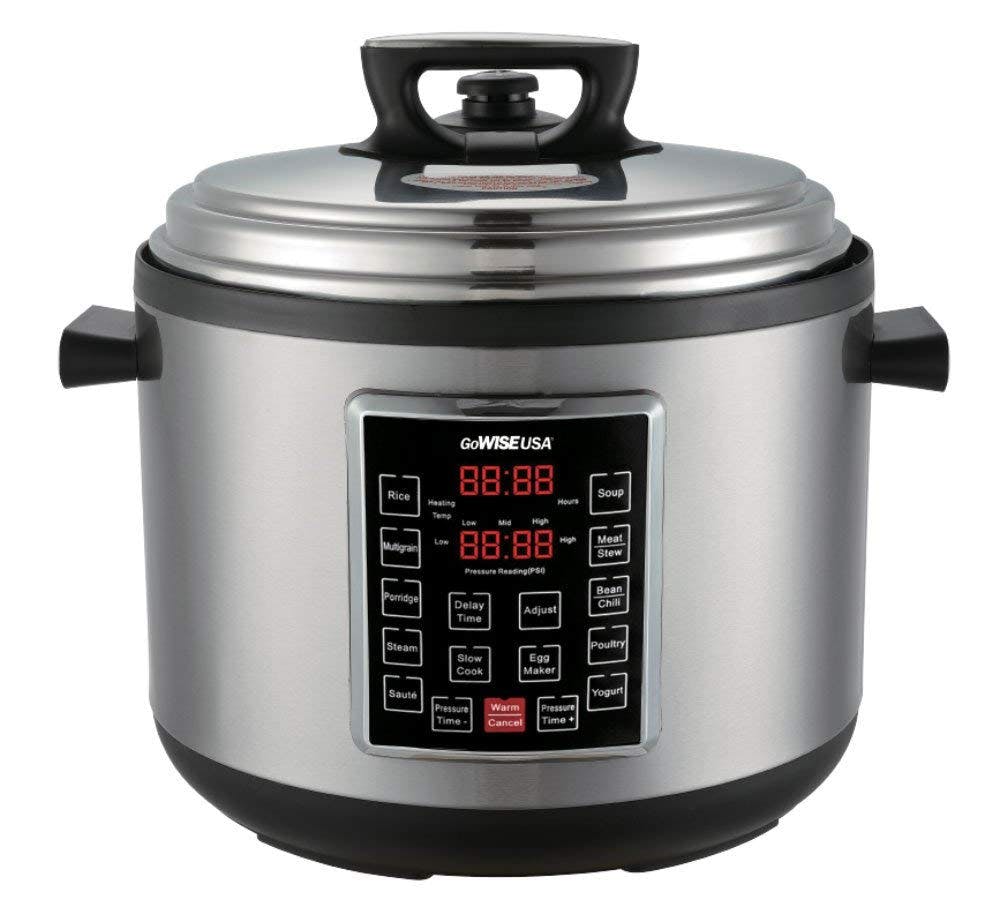 GoWISE USA GW 22637 4th-Generation
Learning how to use a pressure cooker can be difficult. It definitely takes some time.
But, some cookers are designed specifically for beginners. This model from GoWISE, for example, has specific settings that make it easy to cook anything you want.
Want to cook meat for soup?
There's a button for that!
How about chili?
There's one for that, too!
With the GW 22637, you won't have to worry about overcooking your meals.

Best Pressure Cooker for Dried Beans
Best Pressure Cooker for Dried Beans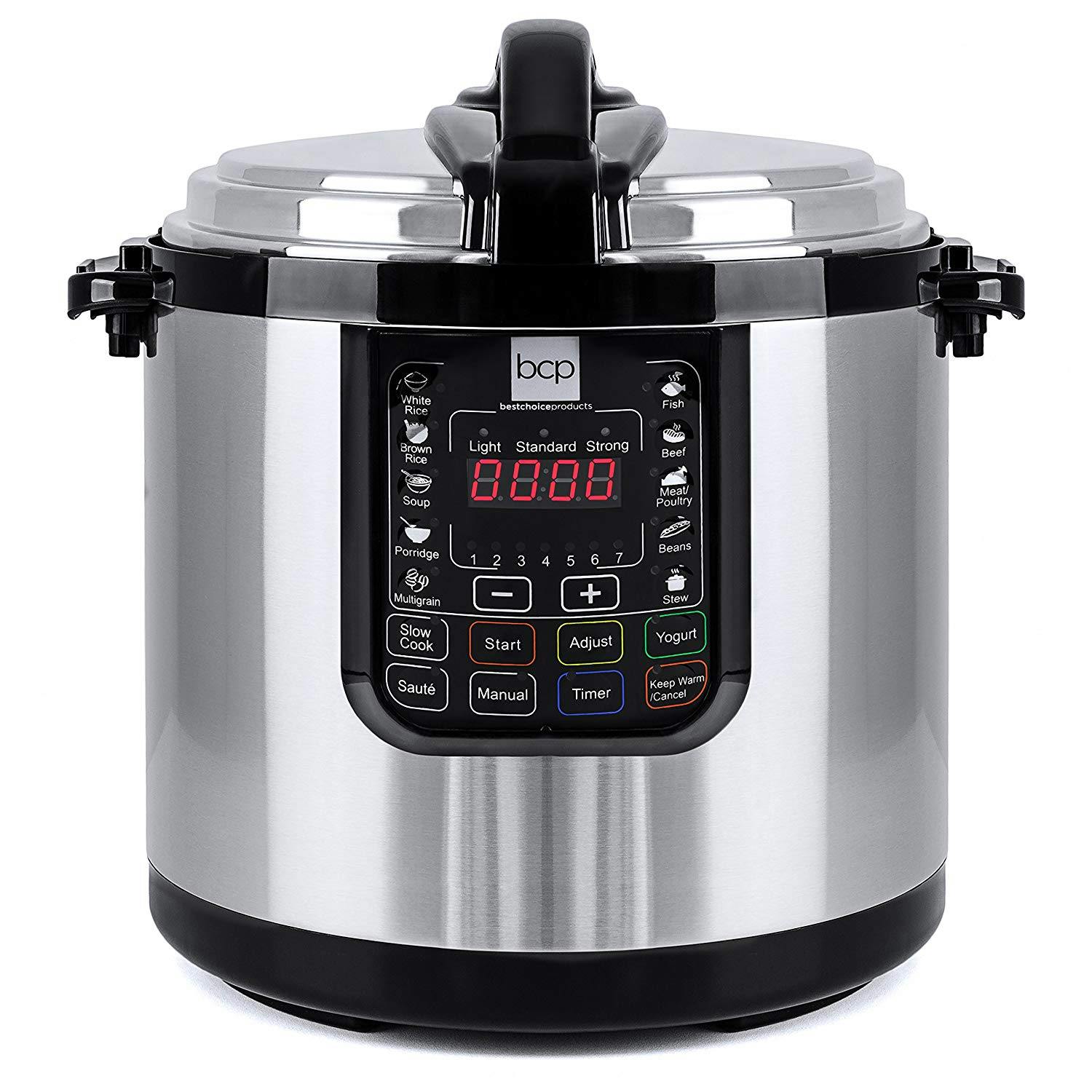 Best Choice Products 12L Pressure Cooker
Dried beans are notoriously difficult to cook. People often purchase a pressure cooker to make the process easier.
But, pressure isn't always a cure-all solution. If you don't know how to use it properly, a pressure cooker can still yield undercooked beans.
That's why we recommend this 12-liter cooker from Best Choice Products. Similar to the GoWISE cooker above, this one has a setting that will enable you to cook beans to perfection every time.
Best Pressure Cooker for Rice
Power Pressure Cooker XL 10 Qt Pressure Cooker
Like beans, rice is hard to cook as well. But, the right pressure cooker can make it much easier.
Again, we'd recommend a cooker with a settings feature. That way, you can just hit the button and let your cooker do its thing.
The 10 Qt cooker from Power Pressure Cooker XL is slightly more expensive than the ones above. However, it comes with a few extra utensils (scoops, spatulas), that may make cooking rice a bit easier.
Second Best Pressure Cooker for Canning
Second Best Pressure Cooker for Canning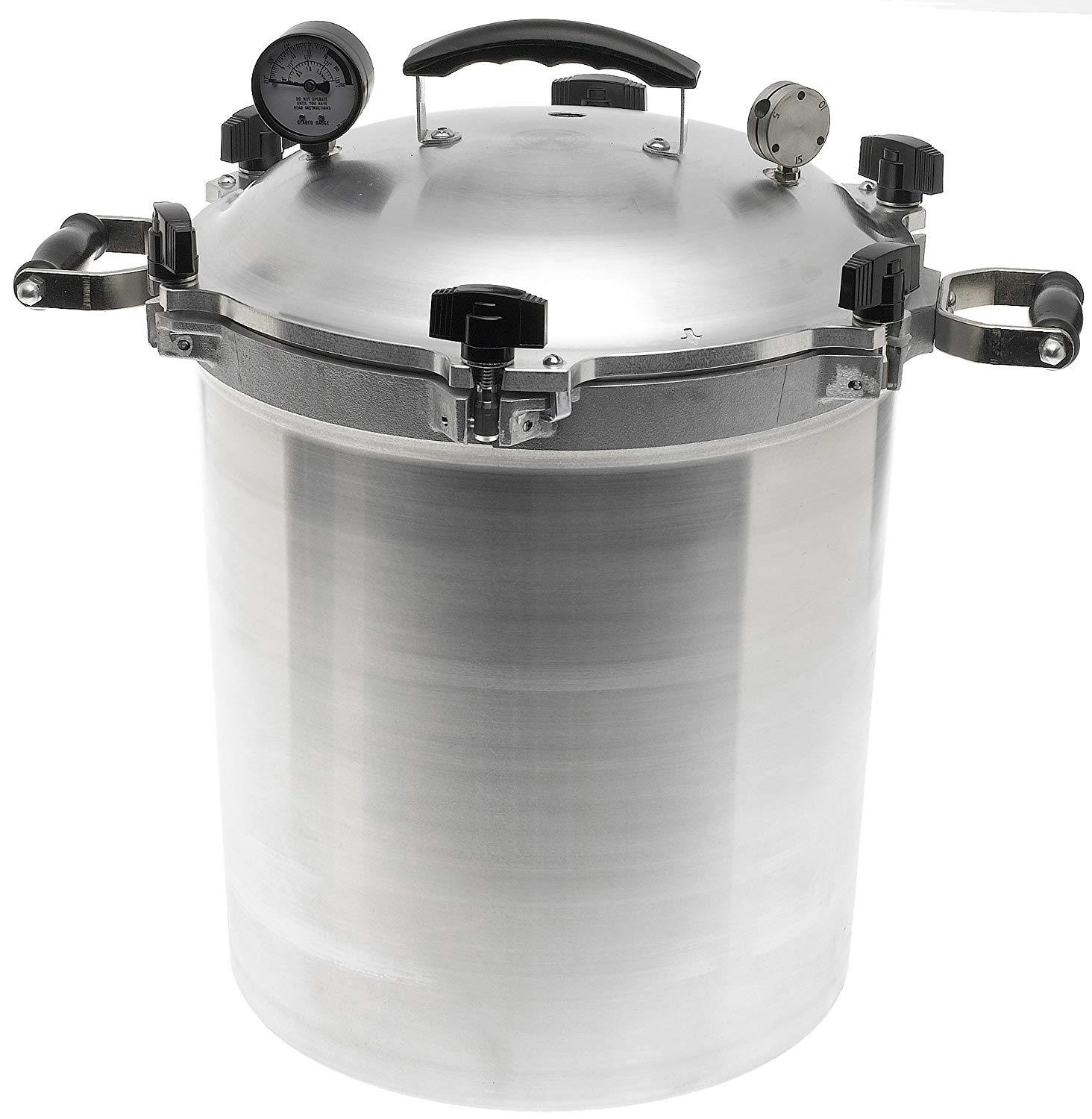 If you plan to start canning your own food, you're going to need a seriously large pressure cooker. We're not talking 15 quarts or 20 quarts, either. We're talking LARGE.
This 30 quart cooker from All American is about as big as they come (before you get into industrial/commercial sizes). With this one, you'll be able to can enough food to last for years.