Interior Design by Laural & Wolf
Traditional interior design is a style best seen in your grandparents house. It's noted for neutral tones like tan and beige, classical patterns, and abundance of wood. The style usually embraces symmetry and can look a bit stuffy.
In an age where midcentury modern, Boho, and other new age/minimal styles dominate, traditional interior design gets the short end of the stick. But, that doesn't mean that we need to throw it out entirely.
In fact, traditional (or "trad") design has plenty of features that we should pay attention to. While some people might think of it as outdated, fussy, or downright ugly, the trad style has many admirable qualities.
Tips About Traditional Interior Design
Traditional Interior Design Tips
2/5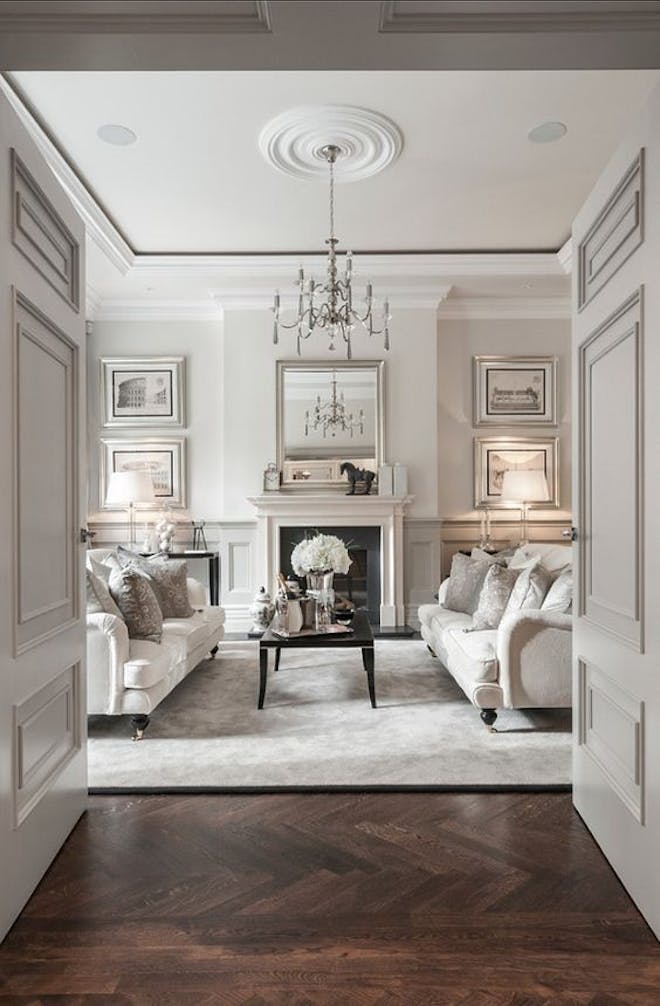 Hey There Home Traditional Interior
Parquet floors and crown molding, both standards of traditional interior design.
---
10/5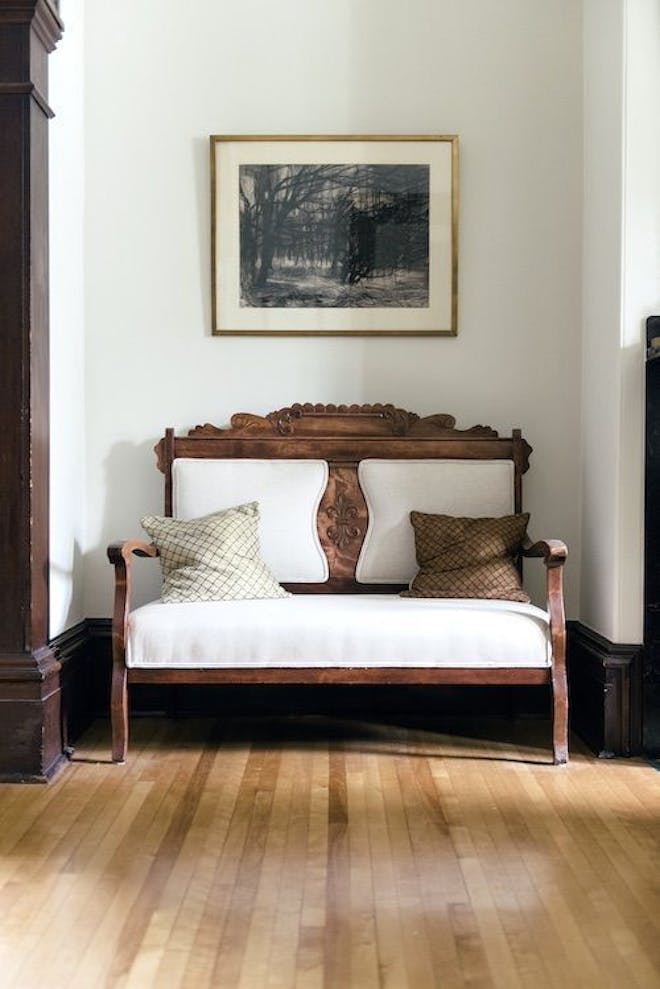 My First Home Traditional Nook
Dark stained wood and skirting boards also common in traditional interior design.
---
4/5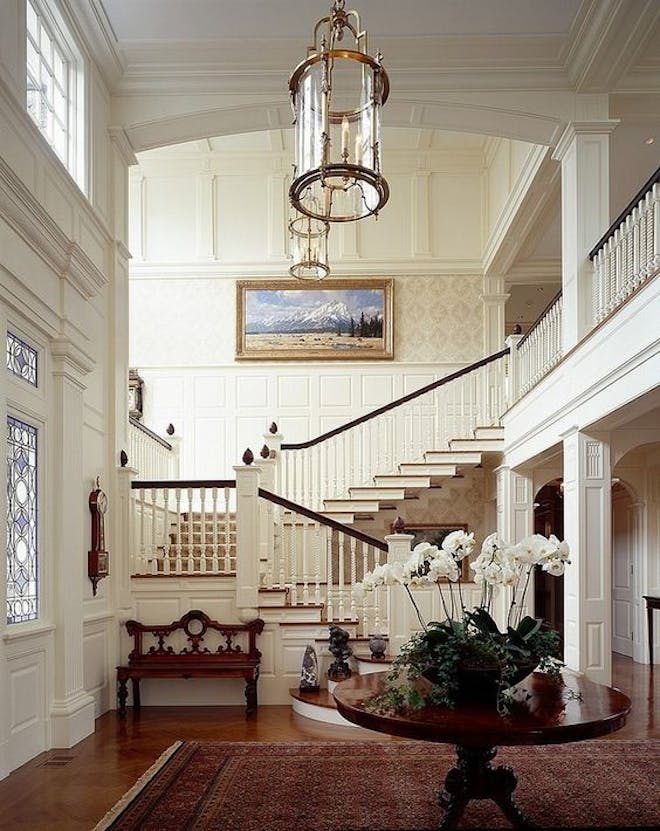 Usual House Gorgeous large staircase and traditional molding
Large foyer area in a traditional interior.
---
3/5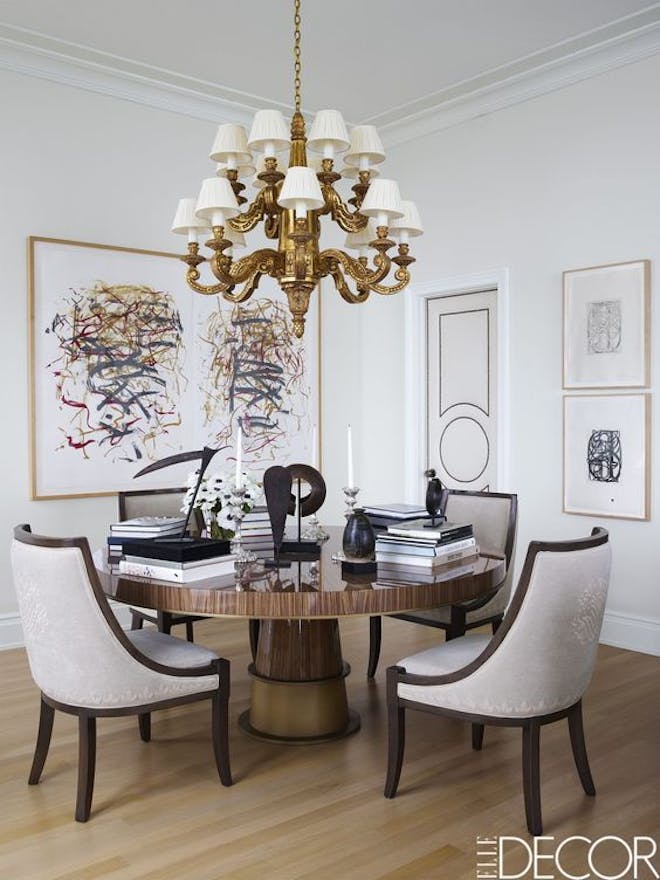 Elle Decor Custom wood table and chandelier
Beautiful wood table and chairs in traditional setting from Elle Decor's top 100 interior designers.
---
1/5
Best Of The Most Chic
Best Of The Most Chic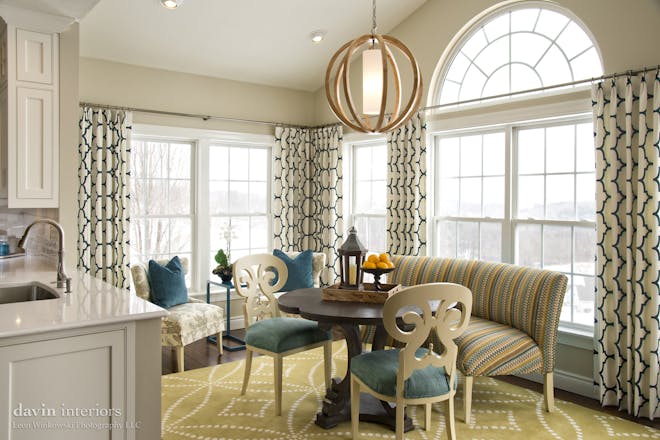 Davin Interiors Pittsburg Interior Design Project
Custom chandelier and gorgeous off whites bring this traditional home project together. See the whole project here
---
What Is The Difference Between Traditional And Transitional Design?
Traditional interior design is usually dark, rich colors with ornate fixtures and large areas. There are also lots of rich textures in the furnishings with lots of details in the designs.
Transitional design favors neutral or beige or gray creams.There are elegant and timeless pieces included in the design that are ageless and gender neutral
What Are Different Decorating Styles?
Mid century design is a style that infuses different types of material such as plastic and aluminum and "pop" and make the room they are in stand out.
Industrial design is a nod to the turn of the century. Distressed wood and exposed steel are commonly used on pieces using this design.
Nautical design is taking the feeling of a ship and bringing it to land. Beach homes are commonly decorated in nautical themes.
Scandanavian is popular but boasts odd shapes and has more of a minimalist feel to the room.
Bohemian is a popular style making a comeback. Free spirited people who love vibrant colors and accent colors.
Farmhouse theme is making a huge comeback. Distressed wood using some of natures elements to accent the room . Darker colors offset by cremes and beiges are popular.
Urban modern which is popular in lofts in the cities plays into the sleek clean look. Larger furniture tens to be low profile and sleek and does not give off the comfortable vibe.
Shabby Chic basically recreates a vintage, estate sale look for the room being designed. Most popular colors are cremes, whites and tan. Every now and then, throwing some vibrant colors in sets the room off.
Is Traditional Decor Out Of Style?
The traditional decor that you may have grown up with is not necessarily the traditional decor of today. Minimalism is coming back into style being mixed with traditional styles.
Online Conversations About Traditional Design
Great explanation of traditional interior design from Reddit
Traditional design is a style that goes back to the early 20th century, some might call it old fashioned, overstuffed comfy chairs, antique fabric prints, linen lamp shades, crystal and brass -are elements that come to mind.
Traditional Interior Design Trends
Traditional interior design was more popular around 2004 than it is now
A review of traditional interior design
Traditional design gets a bad rap. People usually associate it with older folks. It seems boring and predictable, and it's not as slick or sexy as the minimalist, boho styles that millennials seem to like.
But, traditional design can look great if you do it right. There's something kind of quaint and New England-y about it. Walking into a traditionally designed room feels like walking into a 100-year old home on Martha's Vineyard.
Typically, this style is recognizable by its muted tones and classic patterns. Walls are usually painted beige or grey, and furniture is upholstered with heavy fabrics like brown leather and paisley cotton. There's also a lot of wood–think Cherry dining room tables.
Sometimes, traditional design is also on the ornate side. A lot of people who enjoy this style have chandeliers, or gold-accented furniture. Depending on the person, you may even find some old paintings with extravagant frames in their house.
In my opinion, it's best to cut out some of these details and accessories. Traditional interior design goes wrong when you pile too much stuff into a room. By limiting your color palette to a few tones, and cutting back on the gilded accents, you can create a room that has a classic sense of elegance without being over-the-top.