Sleeper Sofa from Urban Outfitters
There's nothing better than a nice, big sofa. But when you live in a small space, it's not always possible to have one. After all, a couch that's too big for the room tends to make the room look much smaller and can end up being more of a burden than a luxury.
So, what are you supposed to do if you live in a small space?
Well, luckily, there are plenty of great sofas designed for smaller rooms.
best sofas for small spaces
Rumsey Loveseat by Langley Street
Are you searching for a loveseat that will fit inside your small apartment? Or maybe you're converting an extra, small room into a guest bedroom and you're looking for a pullout sofa that's compact enough to squeeze in?
Well, you're in luck. No matter what your needs are, there are plenty of small sofas that are made to fit in tiny spaces.
We've compiled a few of our favorites below!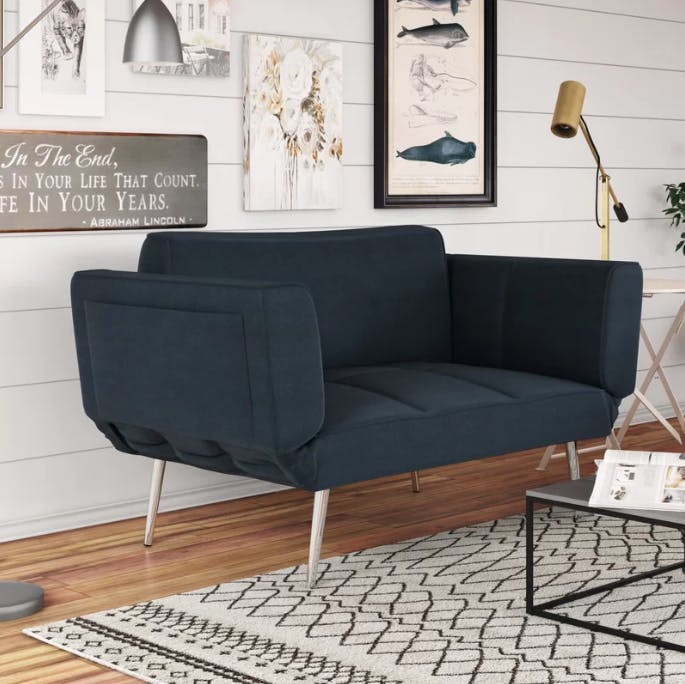 Novogratz Leyla Convertible Sofa
These days, some apartments are so small that it helps to combine your bed and your sofa. Or, if you only have one bedroom, it's nice to have a pullout couch that guests can sleep on when they stay over.
This convertible sofa by Novogratz is perfect for both of those situations. And, it has removable legs which makes it easier to move in and out through tight doorways.
---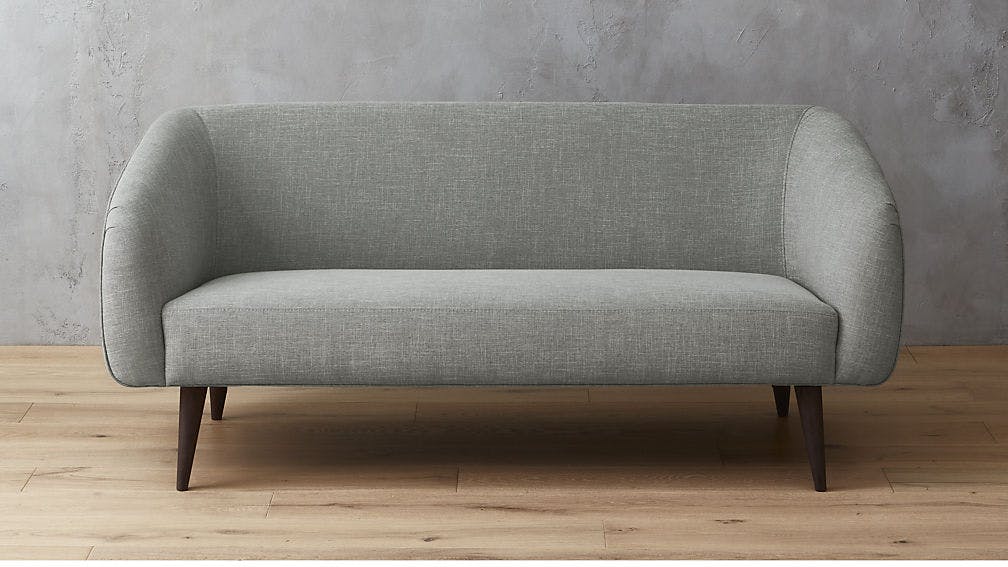 Just because you have a small space doesn't mean that your furniture can't be stylish. Furniture companies like CB2 offer plenty of elegant, fashionable pieces specifically for people with small apartments.
Their rue ii model (pictured above), is a great example. The minute size of the sofa doesn't distract from the fact that it's an exquisitely-designed piece of furniture.
---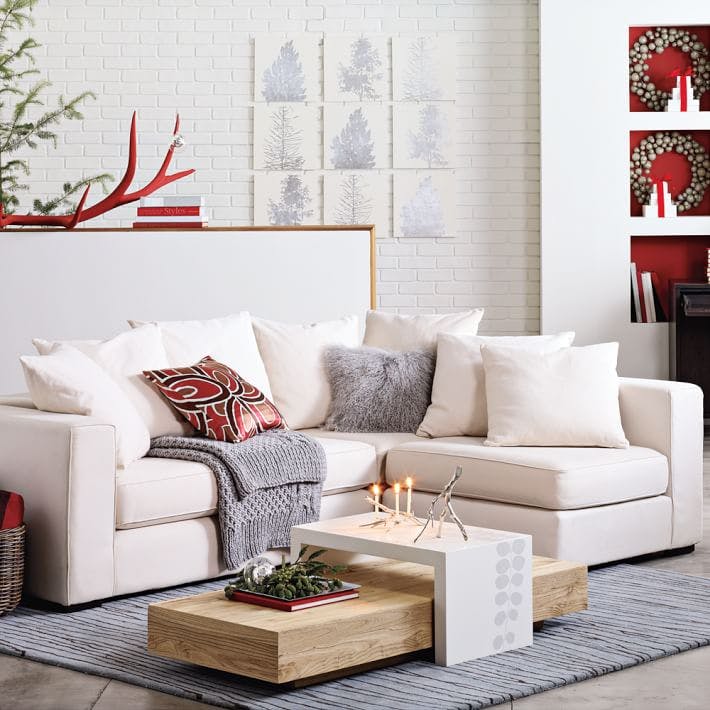 Sometimes, it's nice to have a small couch that you can expand when you move into a larger space.
If you're in an efficiency apartment now but plan on owning a larger home someday, this sectional couch from west elm could be perfect for you.
Essentially, it comes in a range of different pieces that you can buy one at a time and rearrange according to your needs. So, if you just want a loveseat now, you can buy extensions and ottomans later on.
---