We may earn compensation through affiliate links in this story.
When looking for boxers that are not the conventional cotton boxers, a great choice is silk. The are very comfortable because the fabric does not stick to your skin or pull at your skin if you get warm. What is also great is that because the material is naturally cooler will not cause sweat to build up and keeps odors to a minimum.
Our Favorite Silk Boxers
1/5
Boxers
Boxers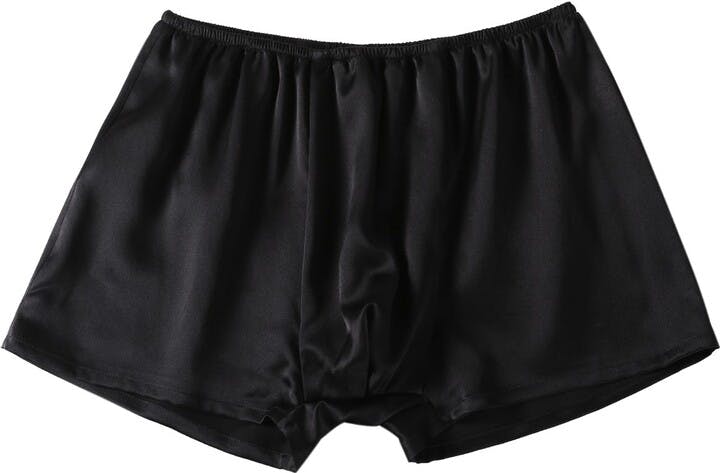 Try our men's silk undies – you won't believe how comfortable they are! Once you try them, you won't want to wear anything else.
---
1/5
Boxers
Boxers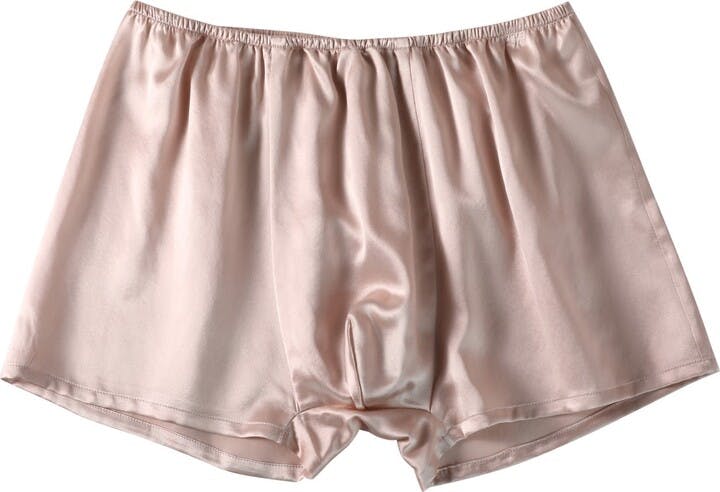 !
Our men's silk undies are the perfect surprise that you won't want to miss out on! Once you try them on, you'll be asking for more!
---
1/8
Boxers
Boxers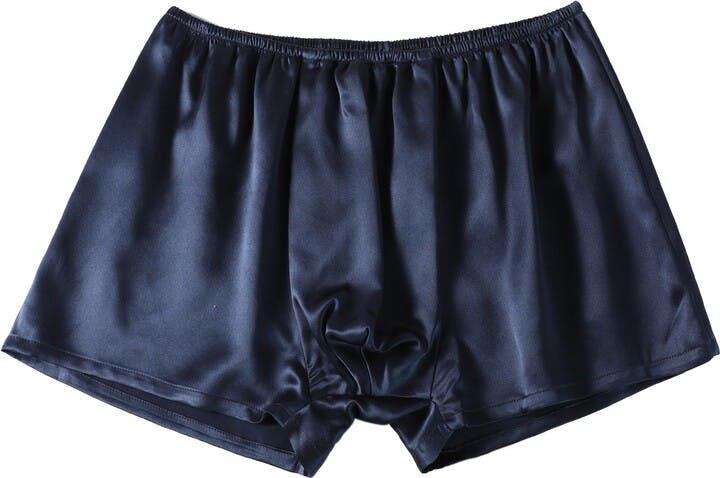 !
Check out our men's silk underwear! They're so comfortable you won't want to take them off!
---
1/9
Boxers
Boxers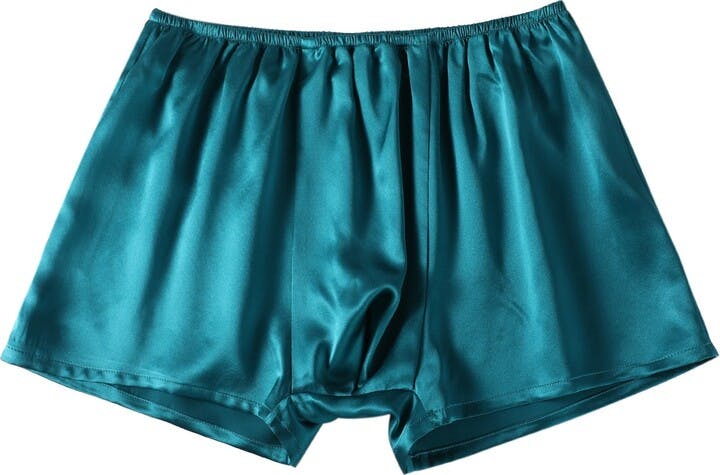 Our men's silk undies are like nothing you've seen before – once you try them on, you won't be able to resist getting more!
---
1/9
Boxers
Boxers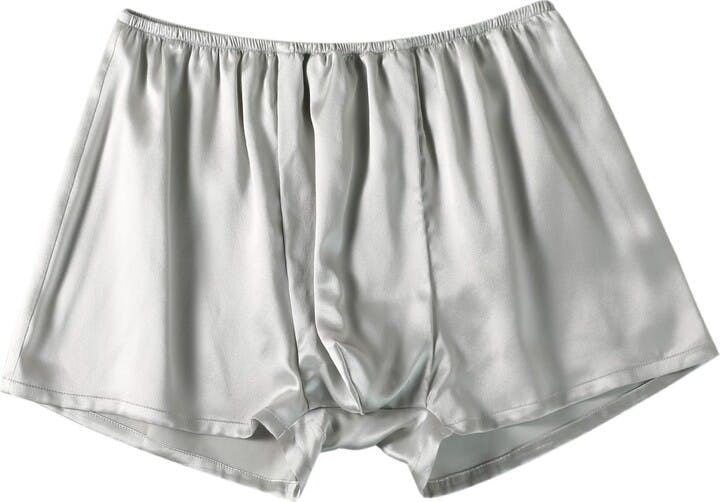 !
Our silk undies for men are a game-changer! They're so comfortable, you'll want to wear them all the time!
---
1/2
Boxers
Boxers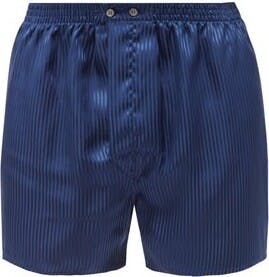 Derek Rose from MATCHES $67.00
These tonal navy striped boxer shorts from Derek Rose's Woburn collection are perfect for comfort and luxury. They are made of pure silk, so you can feel great all day!
---
1/4
Boxers
Boxers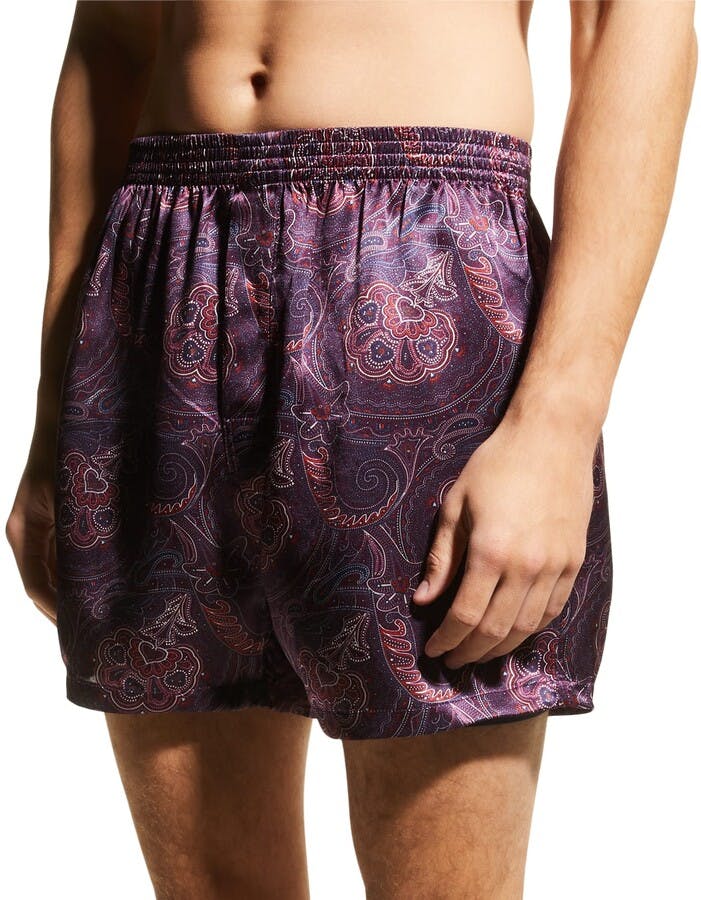 Majestic International from Neiman Marcus $90.00
These elegant paisley boxer shorts are perfect for relaxing in style! They have an elastic waist with a hidden-button fly, and are unlined and made of silk. Plus, they're imported!
---
1/3
Boxers
Boxers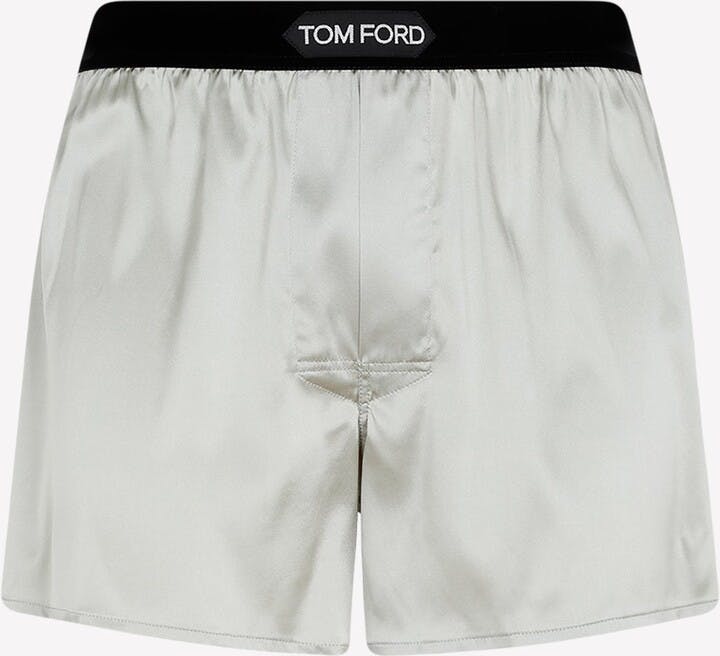 This dress is made of 93% silk and 7% elastane for a comfortable fit. It features a black elastic waistband with a logo, and tonal stitching to complete the look.
---
1/7
Boxers
Boxers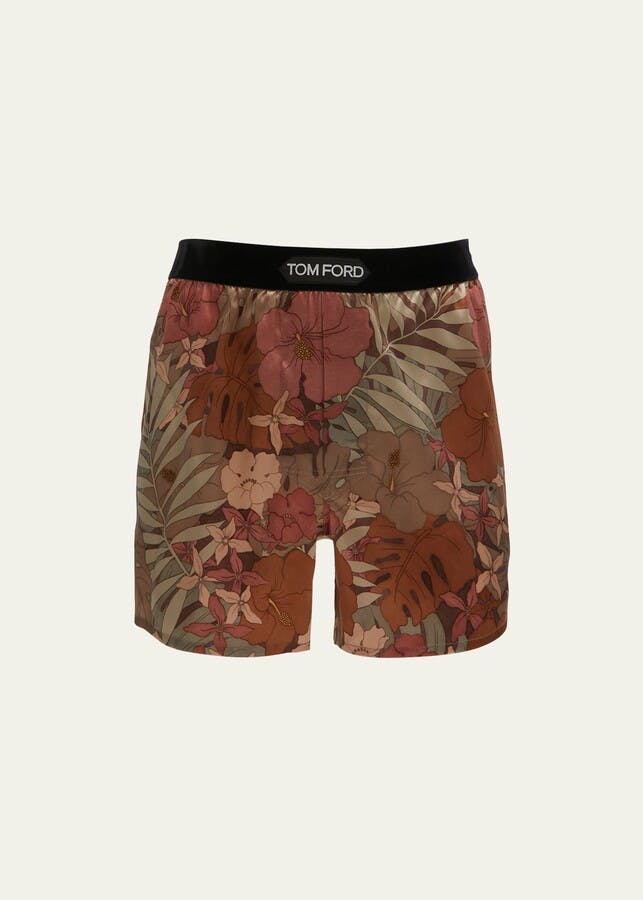 Tom Ford from Bergdorf Goodman $310.00
These TOM FORD boxers are made of silk with a hibiscus floral print and a comfortable covered elasticized waistband. The center logo patch adds a stylish touch. They're made in Italy and have a regular rise.
---
How Do You Wash A Silk Boxer?
If you find yourself owning silk boxers, you machine wash in cool water on a delicate cycle. It is also best to wash them in a bag with other delicates. You should also hang dry them. They can also be drycleaned.
How Do You Wash 100% Silk
One hundred percent silk can be either handwashed or washed in the washing machine . The first rule of thumb when it comes to silk is to not use detergent that is non biological and contains harsh chemicals such as bleach . Also, do not tumble dry or dry in direct sunlight. In washing machines silk should be placed in mesh bags in order to prevent damage and stretching . When hand washing, soaking the silk in solution and gently agitating the silk will suffice for a good cleaning without ruining the material.
The best detergent for silk are detergents that are free of harsh chemicals . Silk is made out of very sensitive natural proteins which can be broken down by harsh chemicals in normal detergents.
Therefore, when washing silk, whether by hand or machine, the detergent being used should consist of bio organic ingredients and not harsh chemicals such as bleach, whiteners, and non-biological enzymes which break down the delicate fibers in silk. This detergent should also be used in company with lukewarm water, not too hot not too cold, best advised at 30 degrees Celsius