We may earn compensation through affiliate links in this story.
When looking for boxers that are not the conventional cotton boxers, a great choice is silk. The are very comfortable because the fabric does not stick to your skin or pull at your skin if you get warm. What is also great is that because the material is naturally cooler will not cause sweat to build up and keeps odors to a minimum.
Our Favorite Silk Boxers
1/1
Boxers
Boxers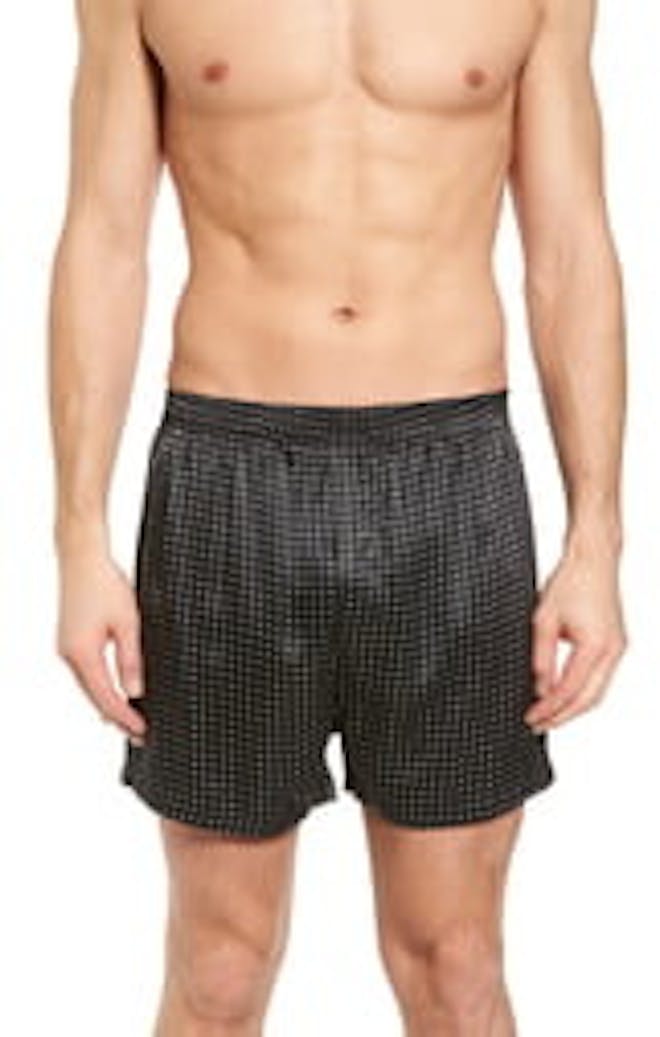 Majestic International from Nordstrom $75.00
A crisp dot grid defines fine boxers cut from supremely soft silk.
---
1/2
Boxers
Boxers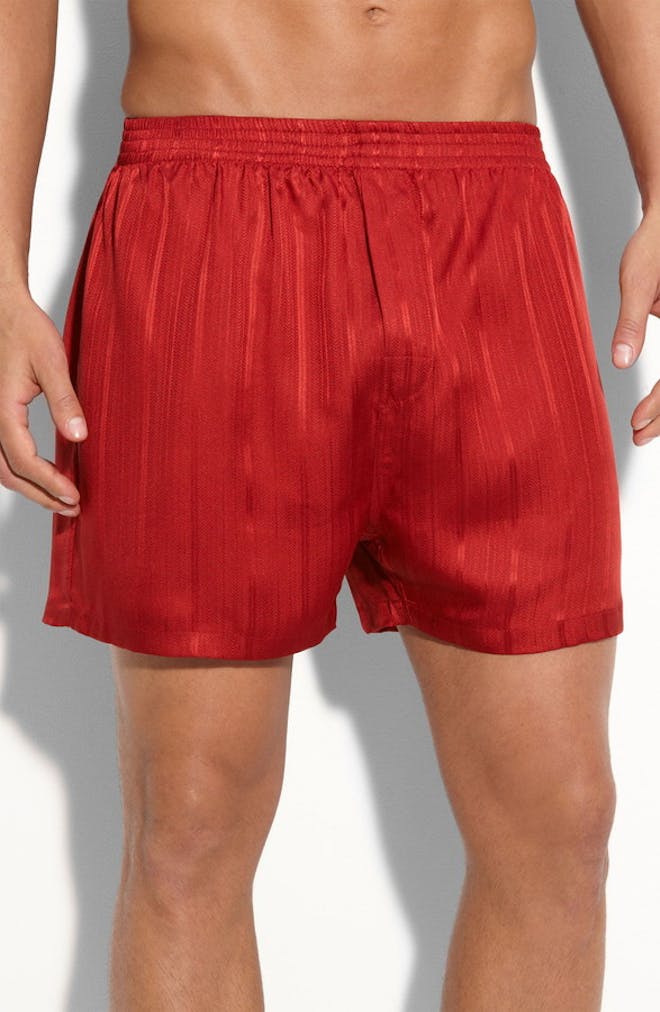 Majestic International from Nordstrom $75.00
Herringbone stripes texture silk jacquard boxer shorts styled with an elastic wa.
---
1/6
Boxers
Boxers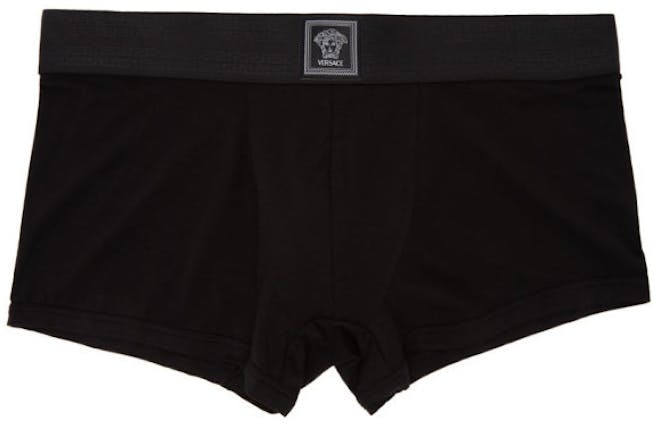 Versace Underwear from SSENSE $125.00
Stretch silk and modal-blend jersey boxer briefs in black.
---
1/5
Boxers
Boxers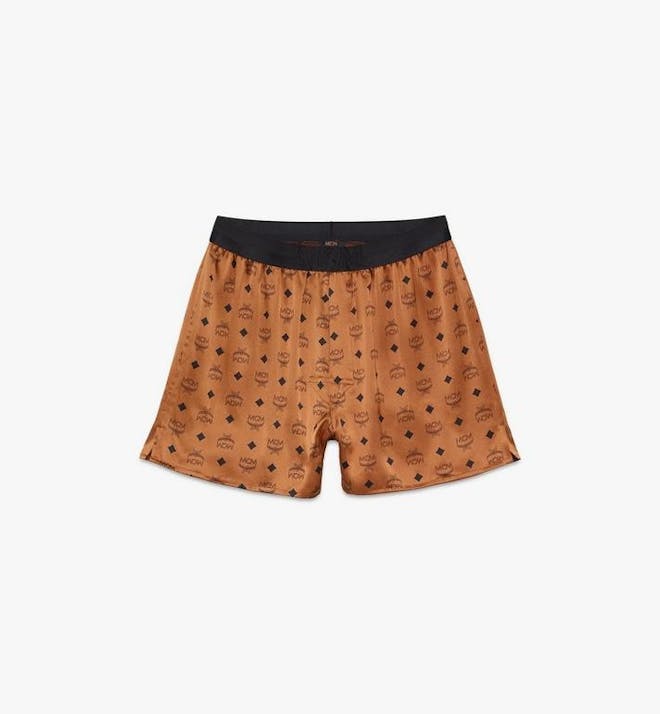 MCM from MCM Worldwide $150.00
Sumptuous silk unites with our historic Visetos pattern to produce boxer shorts .
---
1/3
Boxers
Boxers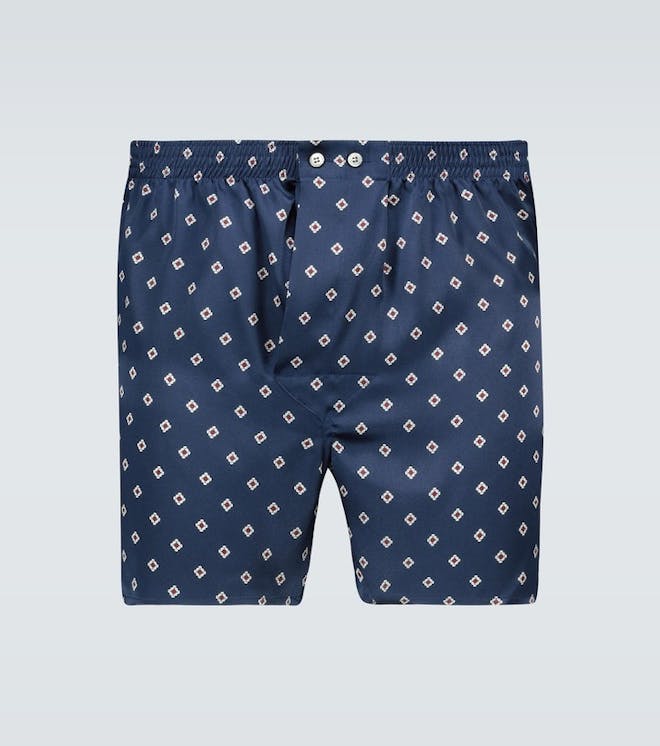 Derek Rose from Mytheresa $172.00
Made from 100% silk, these navy blue boxer shorts from Derek Rose feature an all.
---
1/4
Boxers
Boxers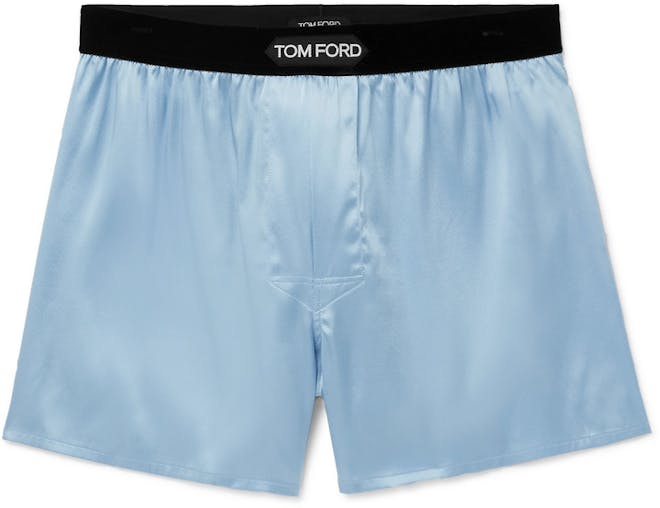 Tom Ford from MR PORTER $185.00
There are men for whom underwear is an afterthought, and then there are those, l.
---
1/7
Boxers
Boxers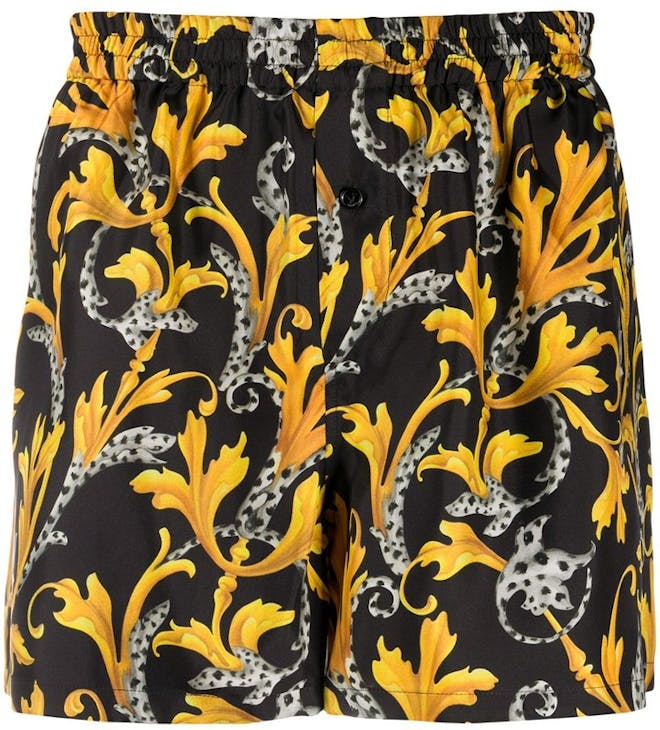 Black/white/gold-tone silk printed boxer shorts from VERSACE featuring elasticat.
---
How Do You Wash A Silk Boxer?
If you find yourself owning silk boxers, you machine wash in cool water on a delicate cycle. It is also best to wash them in a bag with other delicates. You should also hang dry them. They can also be drycleaned.
How Do You Wash 100% Silk
One hundred percent silk can be either handwashed or washed in the washing machine . The first rule of thumb when it comes to silk is to not use detergent that is non biological and contains harsh chemicals such as bleach . Also, do not tumble dry or dry in direct sunlight. In washing machines silk should be placed in mesh bags in order to prevent damage and stretching . When hand washing, soaking the silk in solution and gently agitating the silk will suffice for a good cleaning without ruining the material.
The best detergent for silk are detergents that are free of harsh chemicals . Silk is made out of very sensitive natural proteins which can be broken down by harsh chemicals in normal detergents.
Therefore, when washing silk, whether by hand or machine, the detergent being used should consist of bio organic ingredients and not harsh chemicals such as bleach, whiteners, and non-biological enzymes which break down the delicate fibers in silk. This detergent should also be used in company with lukewarm water, not too hot not too cold, best advised at 30 degrees Celsius