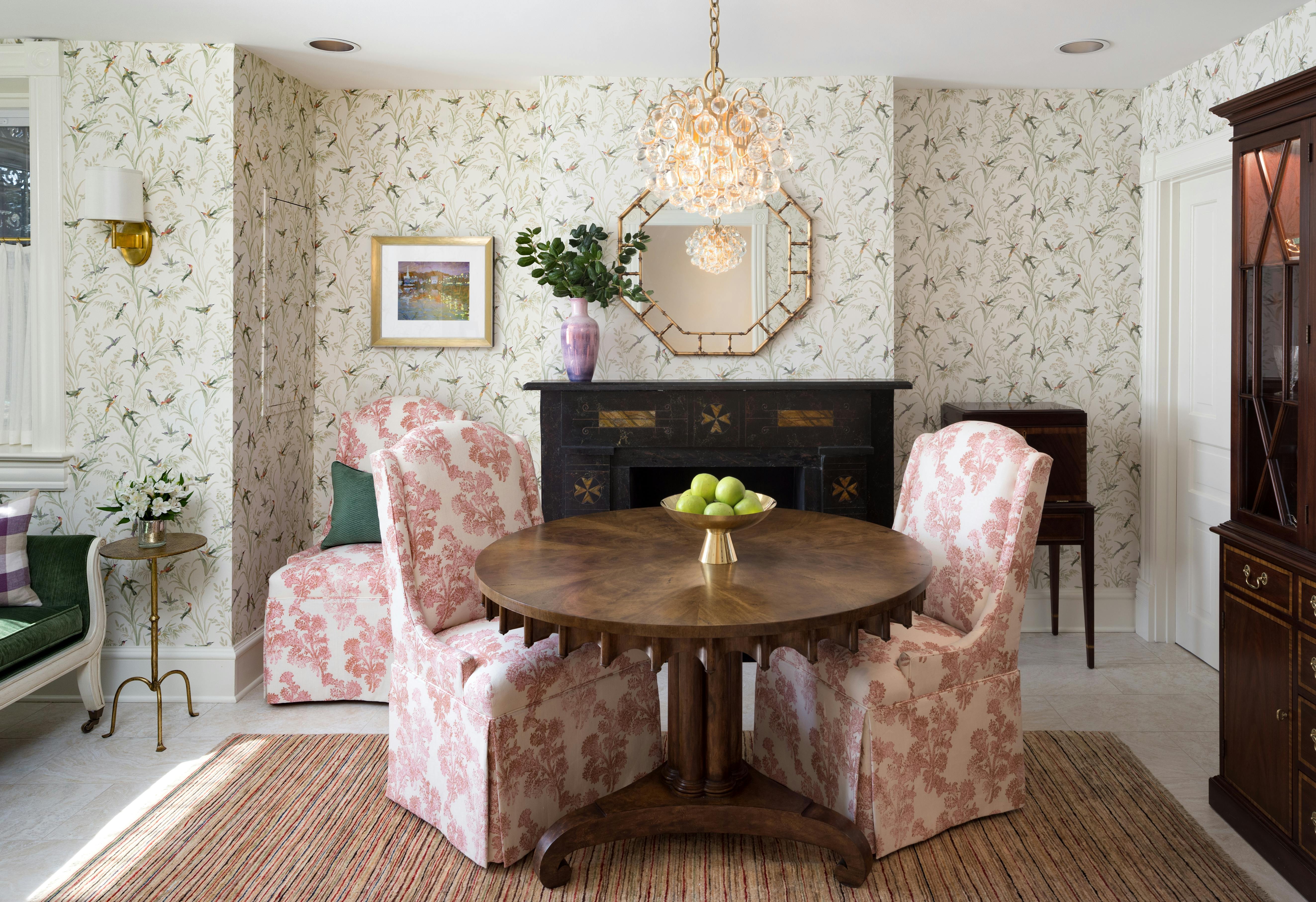 "No room can be called perfect unless it has real comfort."
Dorothy Draper
Fast Facts
From Washington, DC.
Seen in…
On Instragram @bossycolor
What Makes Annie Elliott | Bossy Color Unique?
Known for her liberal, innovative use of wallpaper and fabric, Annie
has been featured in such publications as The New York Times, The Washington Post, The Wall Street Journal, Home & Design, Better Homes & Gardens, and other local and national publications.
Our Favorites from the Portfolio
A few of our portfolio favorites and little about what makes each special…
full view of a colorful great room, featuring a beautiful Modern orange chair.
Blue glass chandeliers set off this bright, airy kitchen space.
Another views of the same open floor plan.
Reading nook with interesting side table and hippo sculpture.
Detail photo of wallpaper, rustic wall mirror and vases
I love the perspective and color of this photo
Beautiful wall mirror sets off this traditional space with Boho vibes