The Best No Iron Dress Shirts
And a little about what makes each special…
1/5
Dress Shirts
Dress Shirts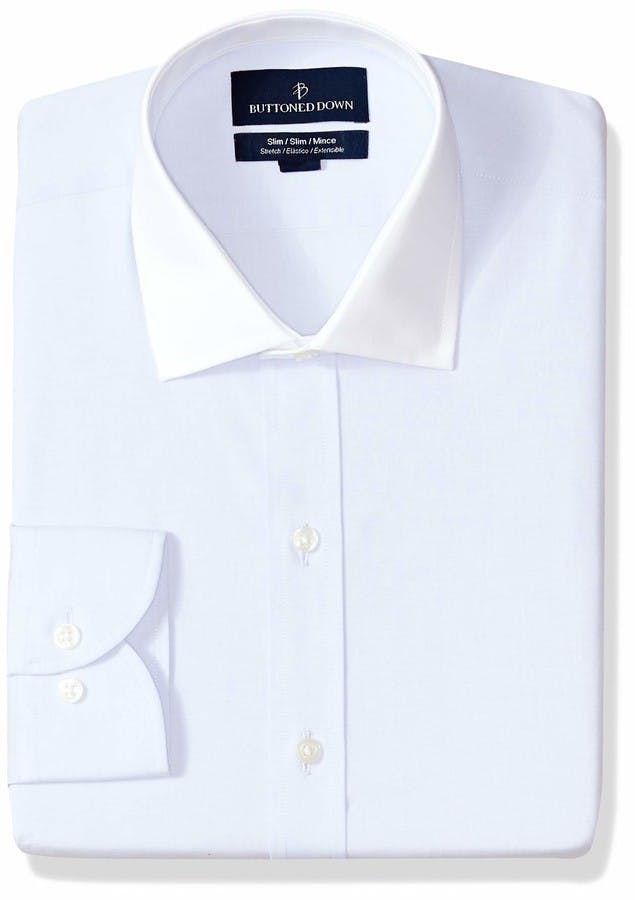 Buttoned Down from Amazon.com $47.55
Long-sleeve stretch poplin non-iron dress shirt featuring spread collar and rounded single-button cuffs No pocket, straight back yoke without pleat Lu.
---
1/5
Dress Shirts
Dress Shirts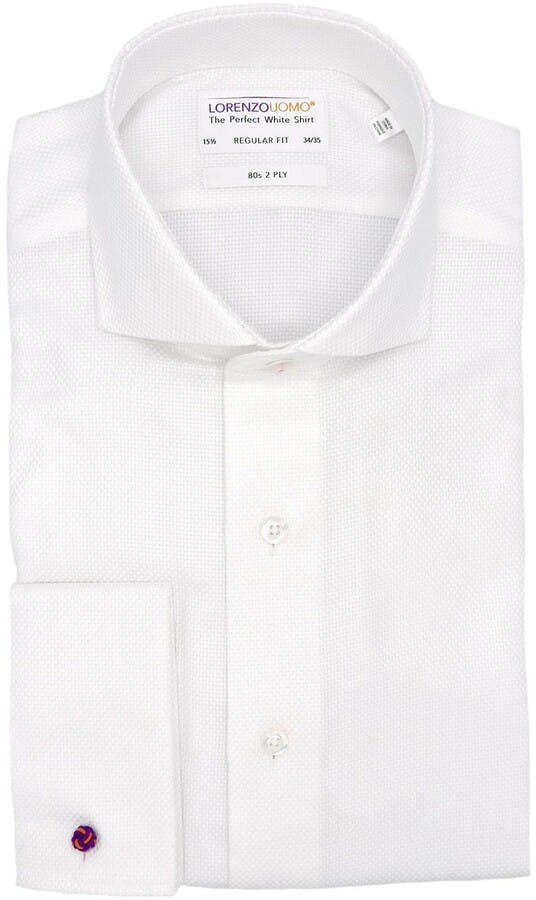 Lorenzo Uomo from Nordstrom Rack $49.97
Add this dress shirt to your night out wardrobe.
---
1/3
Dress Shirts
Dress Shirts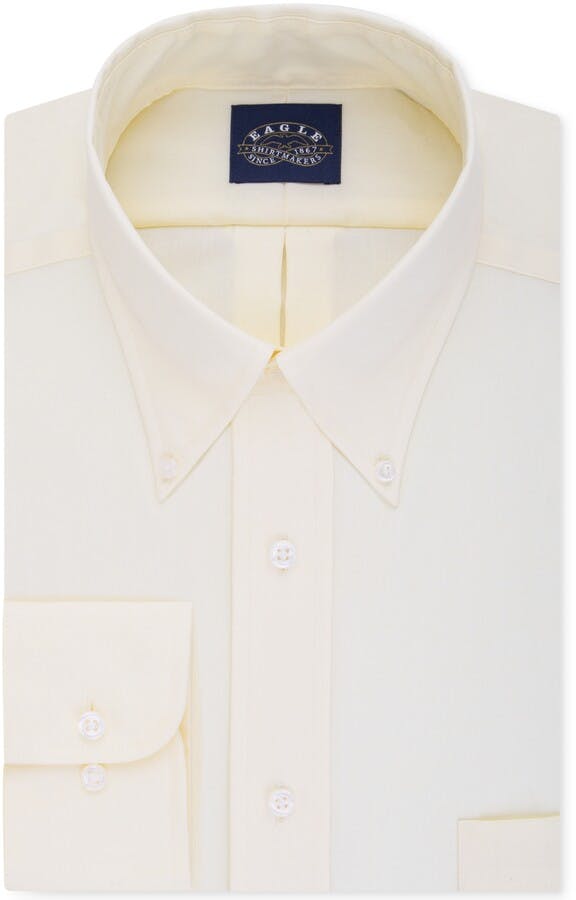 Upgrade your work-ready essentials with this dress shirt from Eagle, crafted with a comfy stretch collar and a non-iron design to help keep your look .
---
1/2
Dress Shirts
Dress Shirts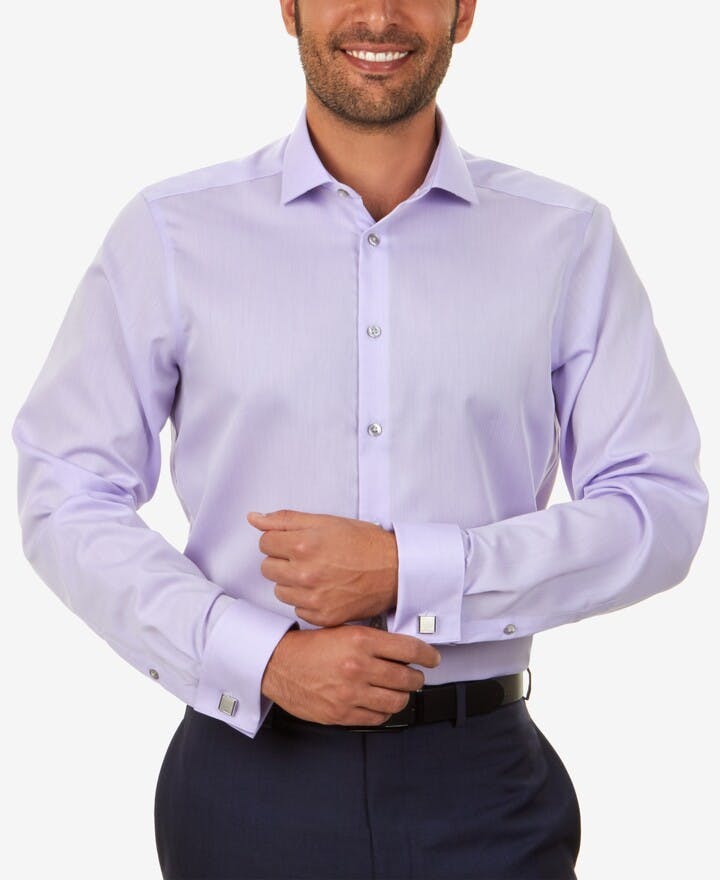 Calvin Klein from Macy's $75.00
Craft a sleek, modern appearance with the slim cut and French cuffs of this comfortable Calvin Klein Steel performance dress shirt.
---
1/4
Dress Shirts
Dress Shirts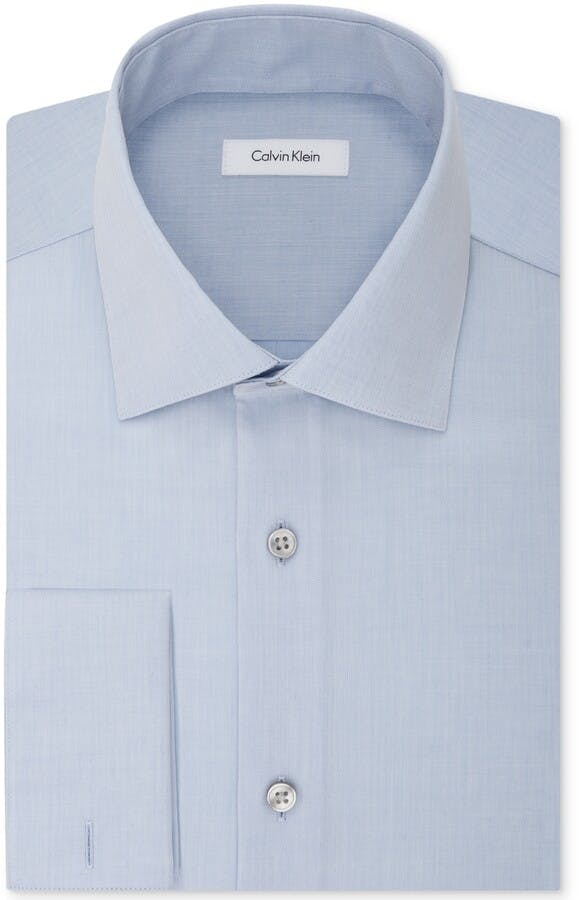 Calvin Klein from Macy's $75.00
The epitome of elegance, this non-iron performance dress shirt from Calvin Klein Steel features a classic fit, French cuffs and a versatile spread col.
---
Can you iron a non iron dress shirt?
There is no rule saying you cannot use an iron on your no iron dress shirt. You are kind of missing the point though if you iron a non iron shirt. It is not necessary because ten minutes in the dryer will activate the wrinkle free properties in the shirt and be ready to go when you take it from the dryer.
What does non iron dress shirt mean?
It literally means what it says. You do not have to iron these dress shirts to look sharp and professional. You can iron them if you want, but it is not needed to maintain the crisp look.
Are non-iron dress shirts toxic
They are treated with a chemical called formaldehyde. It is said that there could be cancer causing properties in it.
What's the difference between non iron and wrinkle free?
With a non iron, you can take your dress shirt straight from the dryer, put it on and it will look amazing. If you have a wrinkle free shirt, you can take it from the dryer and a light steam or iron, and you will look fresh without slaving over the shirt.
How To Iron Without An Iron
Ironing when you don't have an iron can seem like a dire situation. It doesn't have to be….here's how to get rid of wrinkles without and iron.
You can use a flat iron (for your hair) to touch up the color and cuffs of your shirt. This method is not advised if you have a lot to iron, but if the task is small, it's worth trying.
Use your blowdryer all over the garment to reduce wrinkles — another pro tip is to use your hair dryer on low heat to get rid of light wrinkly.
The classic and best way is to steam the clothing in the bathroom. 15 minutes in a steam-filled environment should do the trick.
please review Proper Cloth – do they have favorable reviews?
Are Non Iron Dress Shirts Better?
Not necessarily because they still need to be ironed. For the perfect crisp look that most men shoot for when choosing a suit for work, non iron dress shirts will resist wrinkles better but they will not remain wrinkle free.