A milk frother can help you make the perfect cup of coffee at home.
That's right. With your own frother, you can brew up a cup of coffee just like the one they make down at the cafe on the corner.
And they're easy to use, too. With a little practice, you'll be able to brew it up like a real barista.
But, what kind of milk frother should you get? How are you supposed to choose one?
We've done the research for you and put together this list of the best frothers out there.
Our Favorite Milk Frothers
And a little about what makes each special…
1/7
Target Milk Frother
Target Milk Frother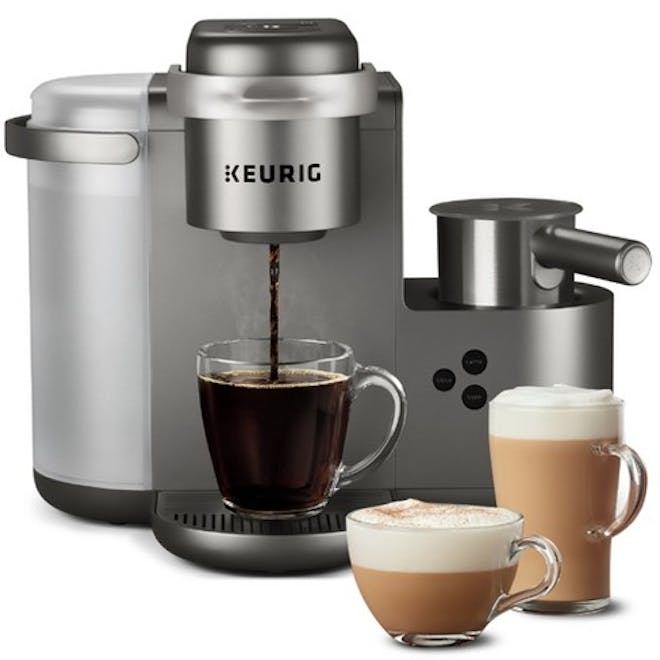 This Keurig special edition Kcafe model is sure to please anyone who likes a good cup of coffee. Even comes with a feature that allows you to froth cold milk for the perfect cup of joe.

---
2/7
Electric Milk Frother
Electric Milk Frother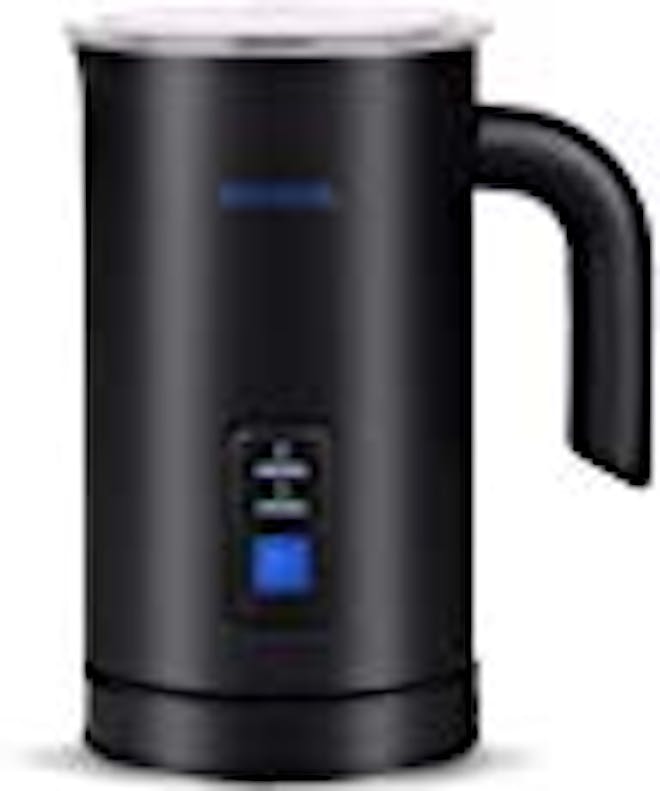 Milk frothing made easy with one touch of a button. This product is great for all things specialty coffee. Three modes of heating for your convenience and three setting for how you like your milk. This is all done with just one touch of a button. Heats up quickly as well

---
3/7
Milk Frother Target
Milk Frother Target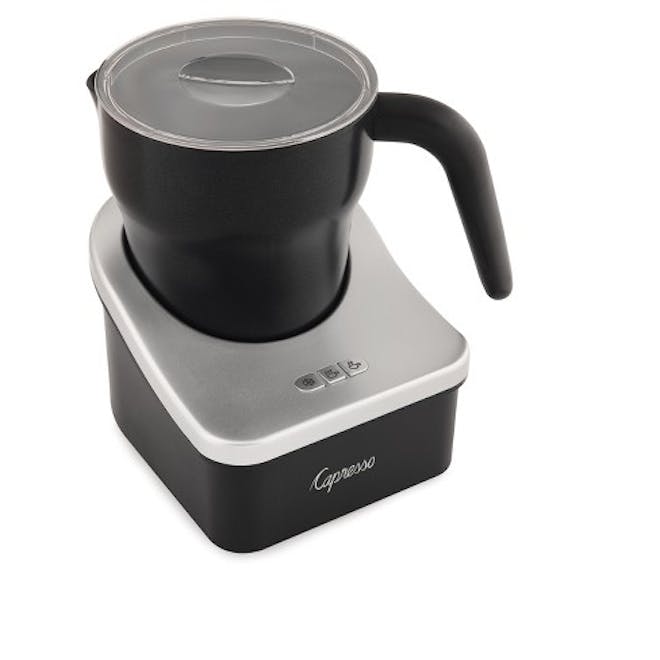 Large capacity milk frother which holds 8.1 oz of milk froth and 12 oz of milk, this frother only requires you make your desired drink with one touch of a button. Also great because it is a non stick surface

---
4/7
Bodum Milk Frother
Bodum Milk Frother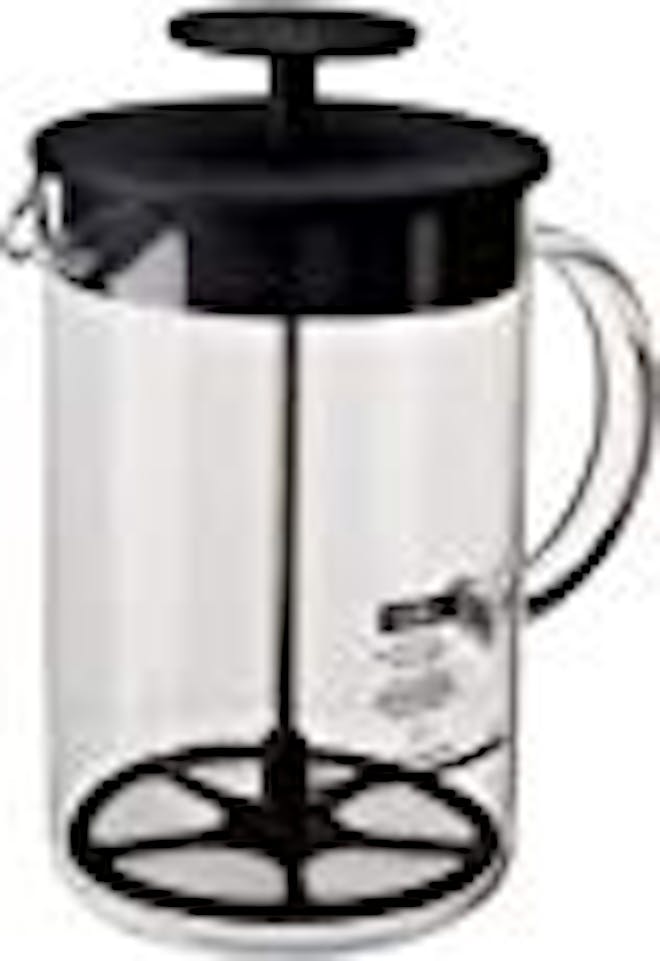 Manual milk frother that will create great frothy milk in 30 seconds or less. Designed for durability, the carafe is glass.

---
5/7
Aerolatte Milk Frother
Aerolatte Milk Frother

The original milk frother, this is a handheld device that is handy, convenient and you can get 150 uses from 2 aa batteries. Easy to clean and maintain and you will have perfect frothy milk in 20 seconds or less.

---
6/7
Breville Milk Frother
Breville Milk Frother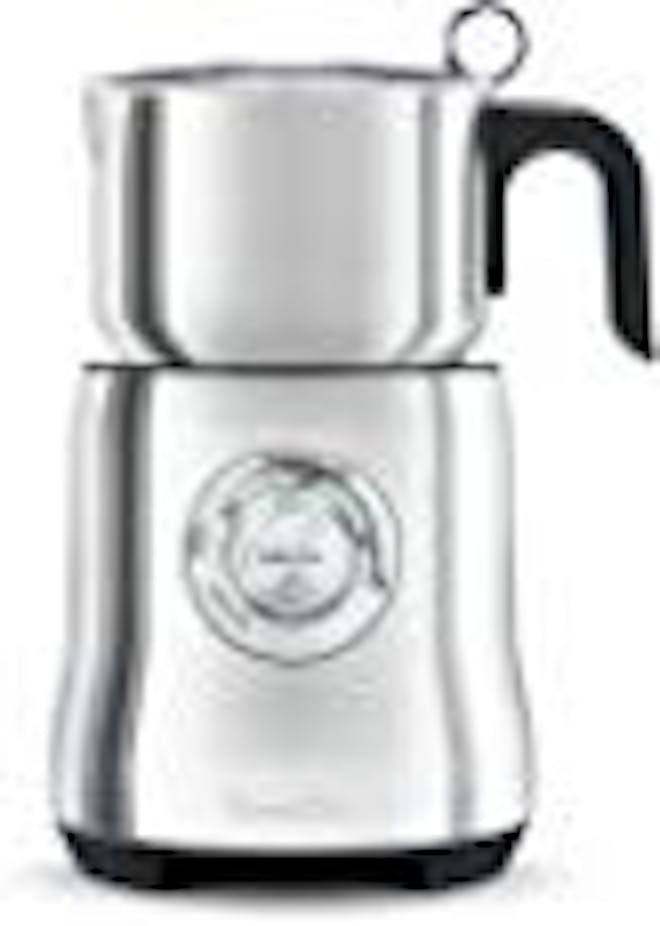 Milk frother that comes with disc that will ensure silky milk for latte. Can also double as homemade hot chocolate maker by just adding your cocoa powder or chocolate. Added benefit of being dishwasher safe as well.

---
7/7
Nespresso Milk Frother
Nespresso Milk Frother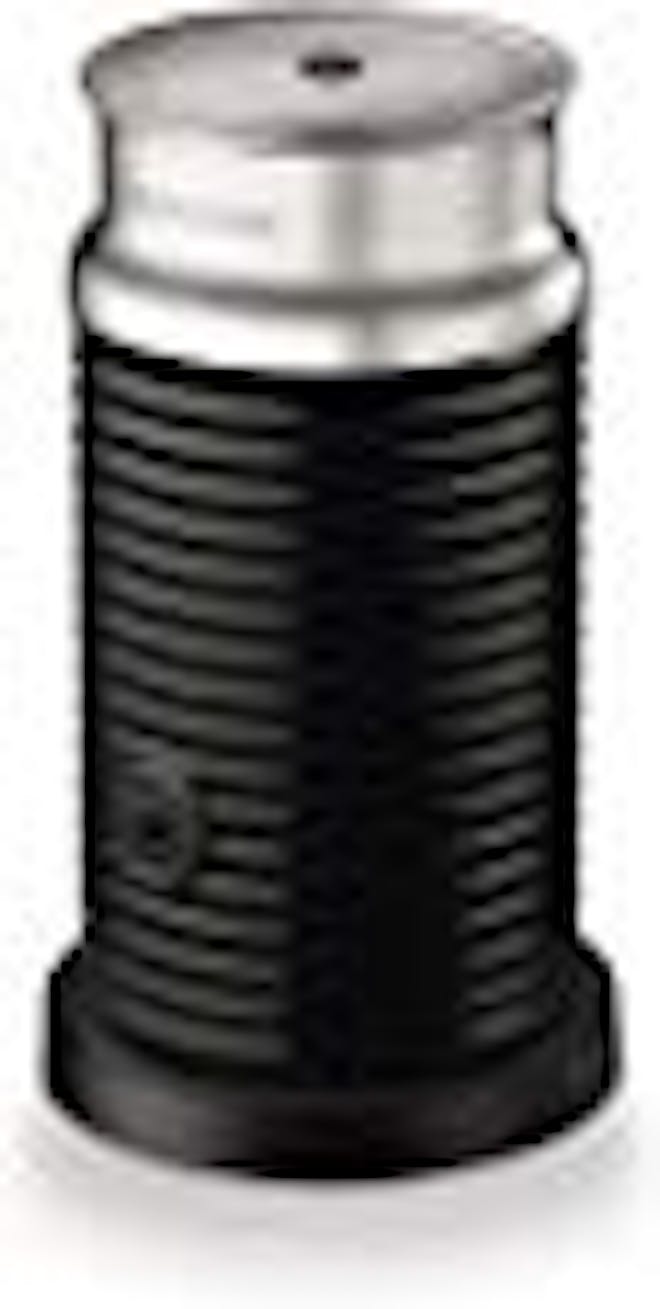 One touch prep for hot or cold milk froth, another button for cold milk froth, ability to hold 4.1 ounces hot and cold milk froth.8.1 oz hot milk capacity. Auto shut off feature.

---
How To Use A Milk Frother
Creating the perfect cup of joe at home is easy with commercial grade milk frothers now available everywhere you look.
The first and most important step is to always use fresh milk. If you have never done this before, skim milk is recommended at first because it is better with being foamy.
Fill your carafe 1/3 of the way full.
Chill your milk in the carafe for about thirty minutes.
With a manual frother, for about thirty seconds move your plunger up and down to achieve the frothiness you want, however no longer than one minute.
Swirl your carafe one time then serve.
For electric frothing,
Set your frother on high and work the want in a circular motion for thirty seconds. You then move your wand up and down for thirty seconds.
Microwave your frothed milk for 30-40 seconds and add to your favorite drink.
Research / Frequent Questions
Why Use A Milk Frother?
The main reason for using a milk frother is to get the most out of your cup of coffee that you would otherwise buy at a coffee shop. This is the convenient and less expensive way to have gourmet coffee at home. You are also more able to control how much froth you want as well as the kind of milk you prefer all in the comfort of your own home.
Best Milk Frother For Almond Milk
With all the selections out there these days, it is hard to find the right equipment for our needs. If you are wanting a great milk frother for almond milk, the aerolatte handheld milk frother is the best alternative we have found for almond milk
Does A Cold Milk Froth Better?
You want to use cold milk for frothing because the idea is making molecules slow down and the easiest way to do that is to cool them. Frothing also causes heat through friction which can make the frothing process harder
Can You Foam Coconut Milk?
You can foam coconut milk as long as gellan is an active ingredient.
Last Updated on