best flasks
and a little about what makes each special…
5/5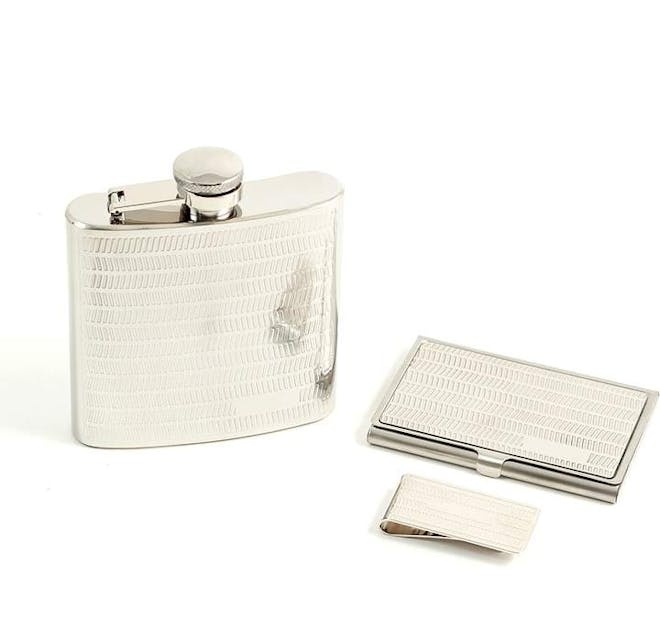 PRODUCT DETAILS The finer things. This men's set comes with a flask, card case and money clip, making the perfect trio for any gentleman. In sil
---
4/5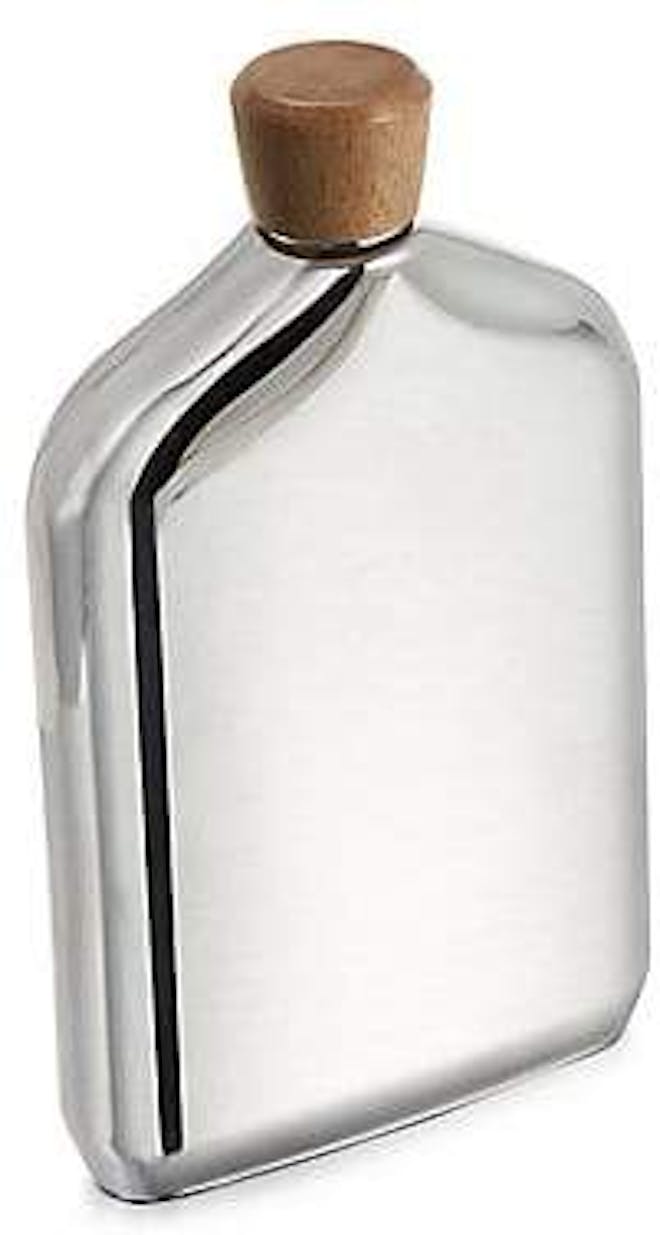 The combination of the Vie Flask's stainless steel body and wood top make this piece a style-standout. Its portable design is perfectly sized to
---
3/5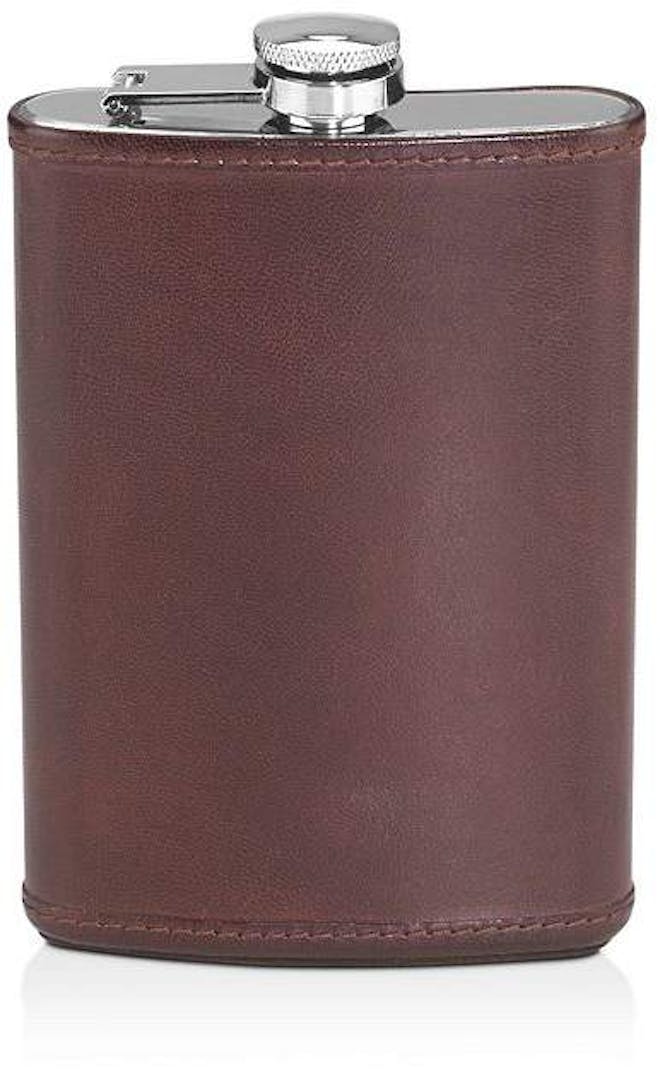 8 oz. capacity
8″H
Made in India
---
2/5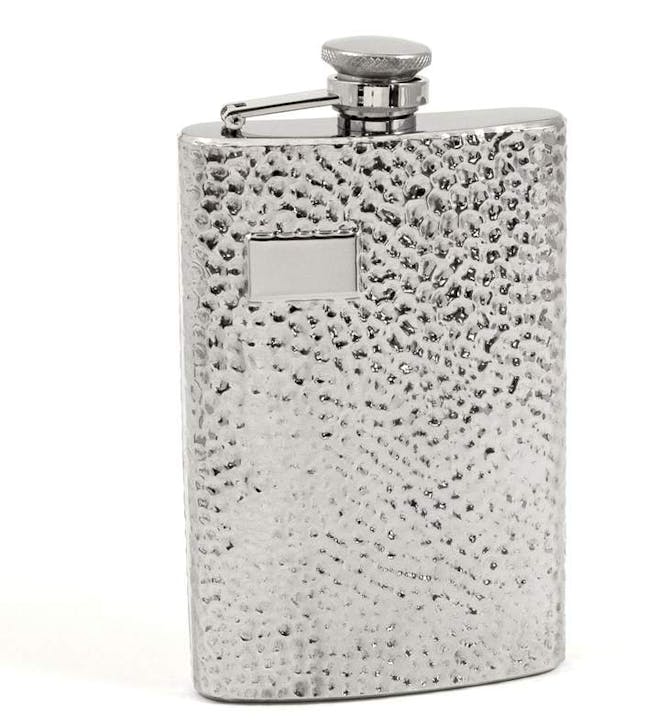 PRODUCT DETAILS A gift that's sure to please. This Bey-Berk flask features a stainless steel composition and stylish hammered pebble finish. Pro
---
1/5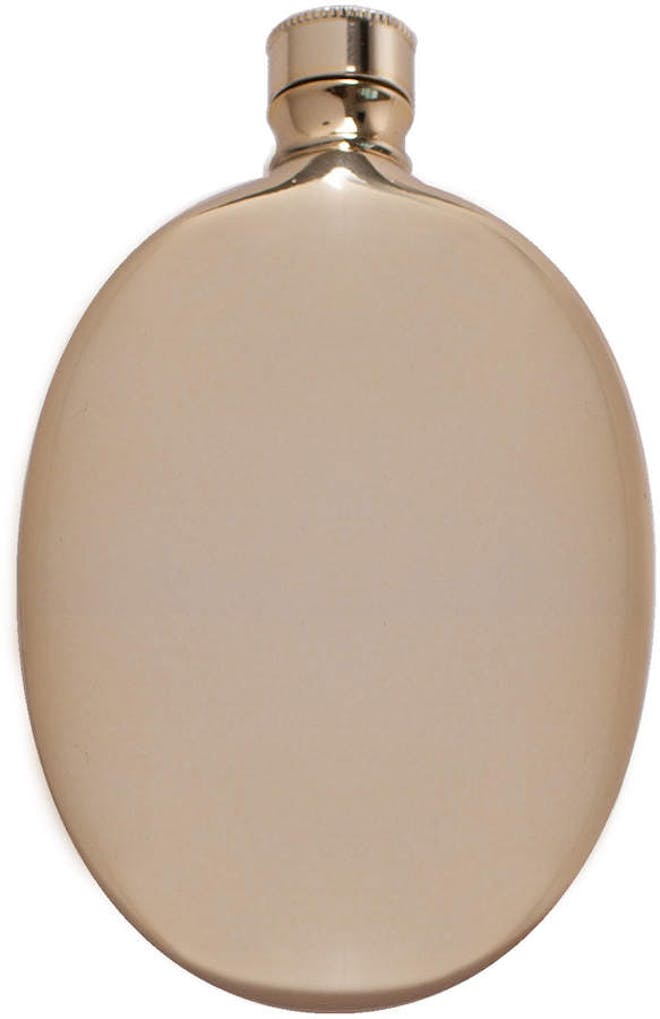 Electroplated stainless steel flask. 2.5″W x 4.25″T. Imported.
---
When it comes to filling your flask, the best alcohol is liquor, hard and straight. No mixers or carbonated beverages or fruity drinks. The reason being it will eliminate the obnoxious smell and weird taste the additives could leave in the flask if you forget to wash it immediately after use. Vodka, whiskey, rum, and bourbon are usually the alcohols of choice.
Technically, flasks are considered illegal in most states in the country because of the open container laws put in place. People do carry them, but getting caught, especially if your driving, can be big trouble.