the best digital watches?
Digital watches are making a comeback!
They were popular in the 90s and went away during the early 2000s. But, since the development of the Apple Watch a few years ago, they've become increasingly popular.
And today's digital watches are far more high-tech than those of the 80s and 90s. Not only are some of them water-resistant, but they also have cool features like thermometers, heart rate monitors, and step-counters
Below, we've listed a few of the best digital watches out there.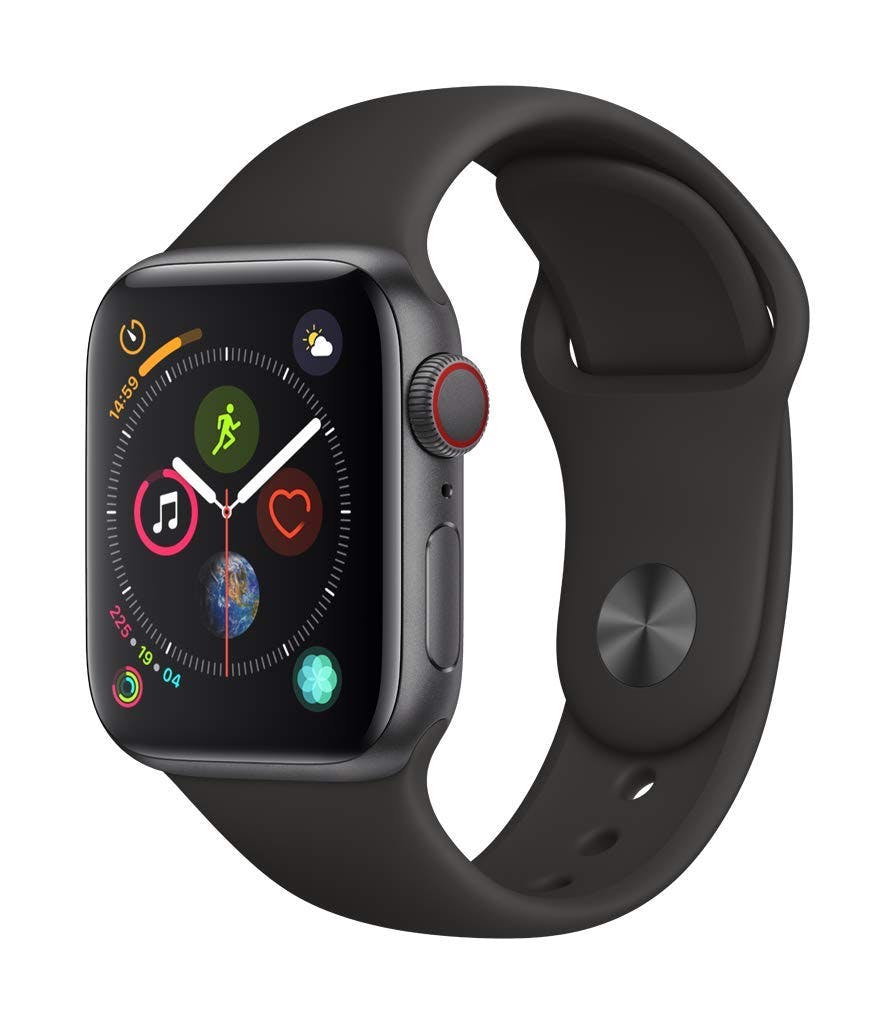 The Apple Watch is the mother of all smartwatches. It's also credited for ushering in the new wave of smart and digital watch products.
Equipped with a 64-bit dual-core processor, this watch features a heart monitor and a range of other applications. It also has a loud speaker for music and a wide digital display screen. Perfect for anyone who wants a watch that does it all!
---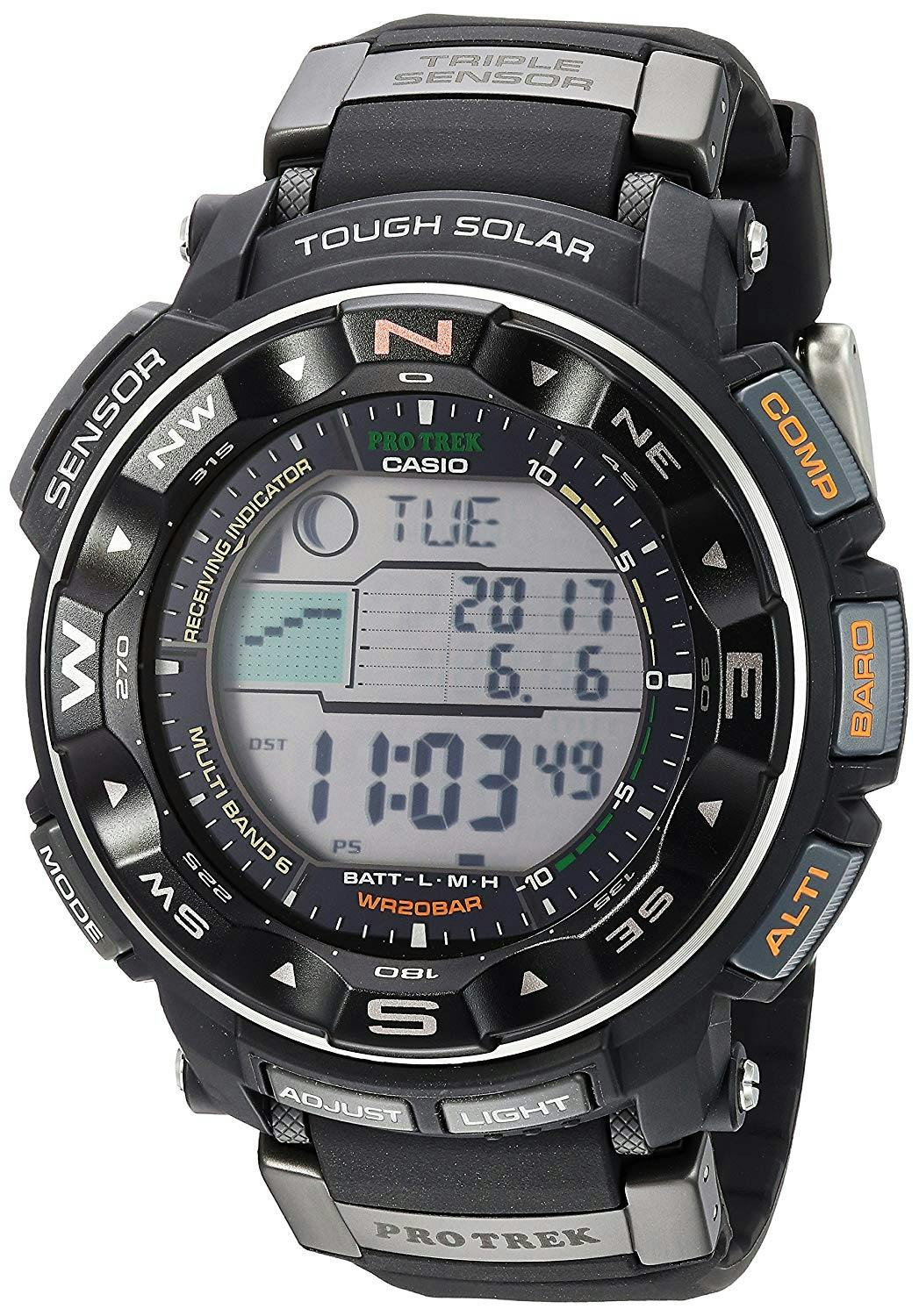 If you like hiking, kayaking, or other outdoor activities, you may not want a smartwatch. They're pretty fragile and may not hold up to the weather very well.
Luckily, there are plenty of weatherproof digital watches that will work well for you!
The Pro Trek watch from Casio is a rugged, solar-powered watch that's built to withstand all types of weather. It features a compass, barometer, and altitude measurement tools that are perfect for all of your outdoor adventures!
---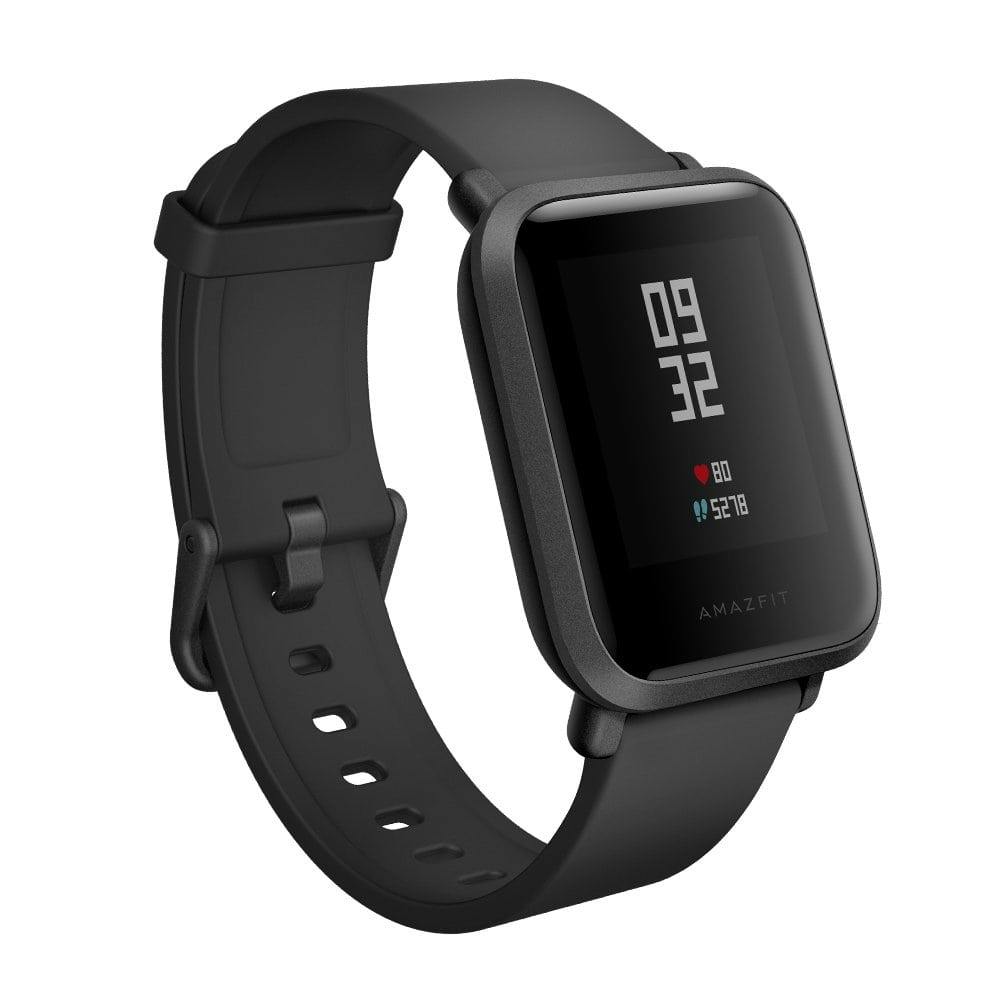 Amazon's own Amazfit watch brand makes an affordable alternative to the Apple Watch.
Although it doesn't have quite as many features as Apple's product, this watch still features a heart rate monitor and GPS. It even includes a sleep monitor!
Like other smartwatches, this one syncs to your phone and allows you to receive SMS messages, phone calls, and emails.
---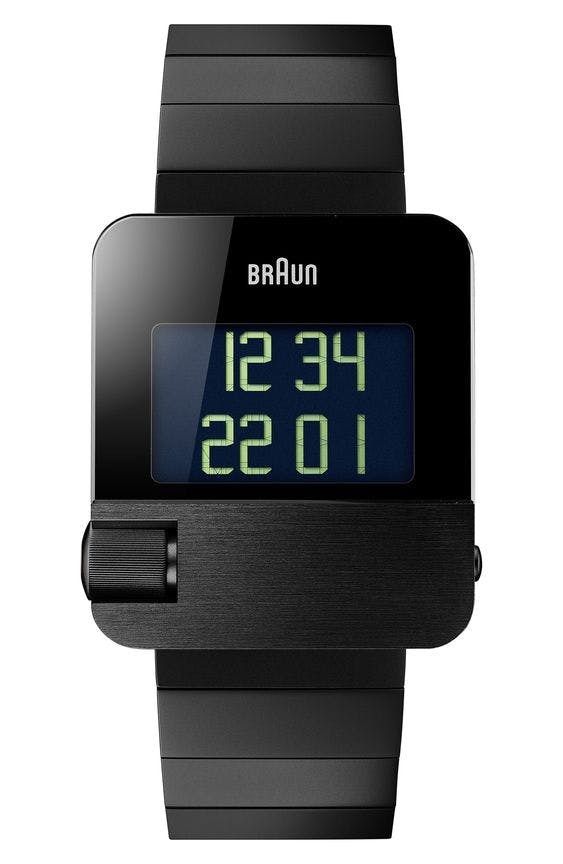 Bruan is known for its men's grooming and skincare products. But with their new series of digital watches, they've created a new way for men to look good.
This watch has the look and feel of a smartwatch but without all of the added features. It has a digital quartz movement screen, and authentic leather strap, and a stainless steel case that's built to last.
Plus, it's water resistant so you can wear it in the shower or swimming pool!
---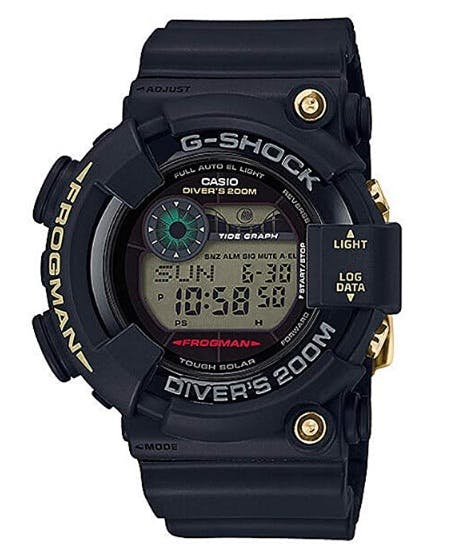 Casio G-Shock 35th Anniversary Frogman
35 years ago, Casio's G-Shock was one of the first digital watches to hit the market. This watch changed the way that people looked at their timepieces.
This year, the company released a 35th Anniversary remake to commemorate their innovative design. It has the same slick look with 21st-century features like a solar-powered battery and a shock-resistant build.
---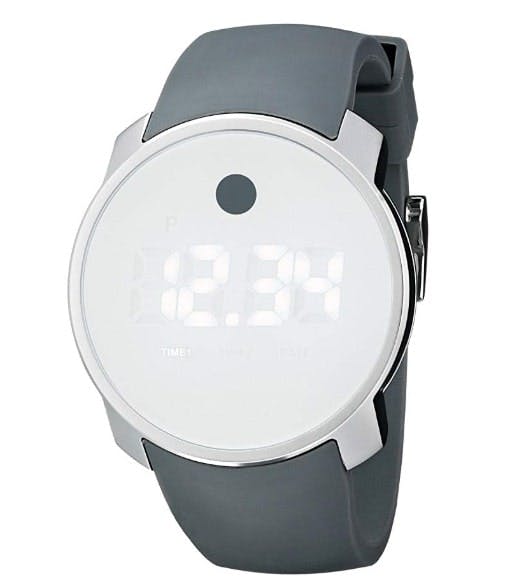 Movado Men's Swiss Quartz Digital Watch
Movado has a reputation for making some of the slickest, most elegant wristwatches in the world. Founded in Switzerland in 1967, the company has been making some of the finest watches in the game for more than half a century.
With this watch, the company brings its savvy design style to the digital realm. It features a Swiss quartz screen with a mineral crystal protective layer to prevent scratches. And it's water-resistant, too!
---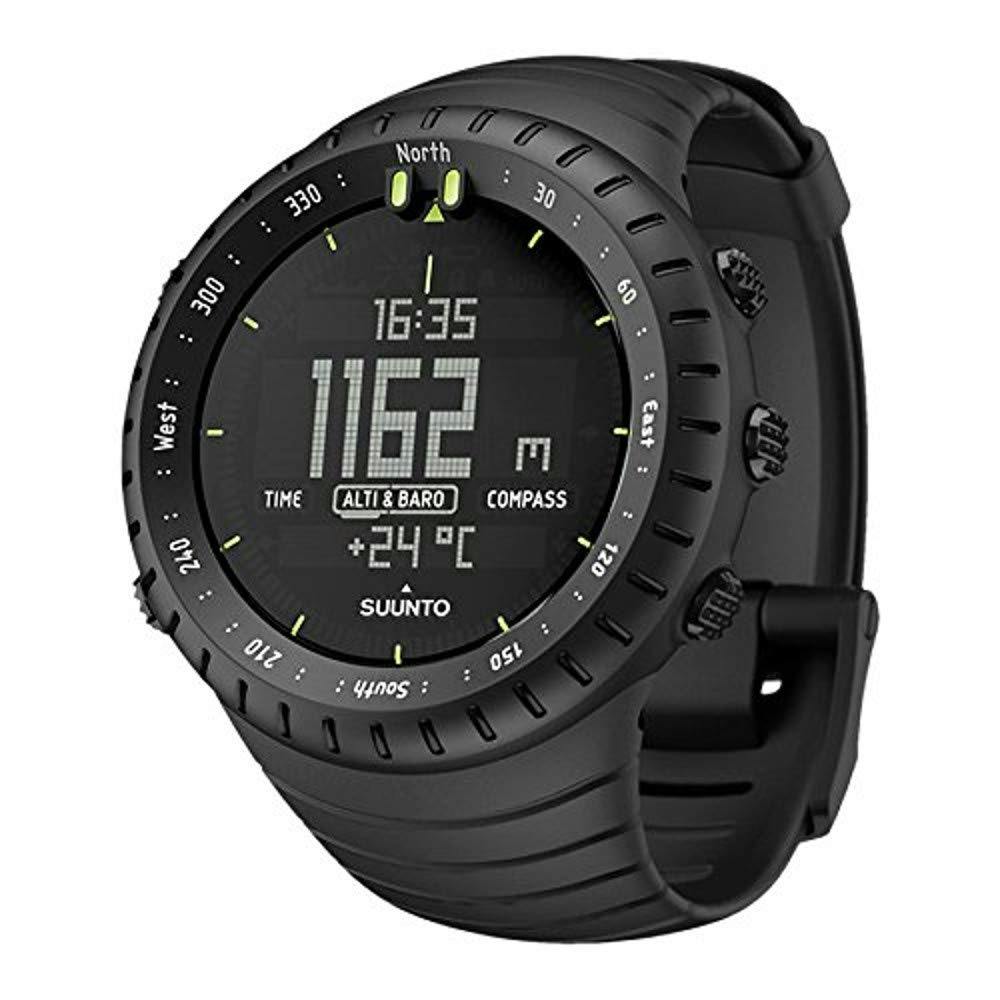 SUUNTO Core All Black Military Sports Watch
SUUNTO makes affordable alternatives to some of the pricier watches out there. But, that doesn't mean their products aren't as good.
This all black military watch is built like an Army tank–capable of withstanding temperatures as low as -5° F and as high as 140° F. It tracks the weather, altitude and air pressure, too, making it perfect for hikers who spend a lot of time on the trails.
---
how long do digital watches last?
Without any maintenance, a digital watch should last at least 5 years. However, if you lubricate the parts and maintain it, your watch can last for decades.
Some watch experts advise buyers from purchasing a digital watch. The general consensus seems to be that they just don't last as long as traditional analog watches.
But, this is mostly because people don't know how to care for their digital watches.
In order to maintain it, you have to replace various parts every few years. The battery, LCD polarizing filter, band, and bezel all need to be replaced every 2-5 years. If you stay on top of upkeep, you'll be surprised how long your watch lasts.
which is better – analog or digital watch?
Since the invention of the digital watch, watch-wearers everywhere have argued:
Are analog watches better than digital watches?
Traditionalists argue that digital timepieces don't hold a candle to the classic gear-driven wristwatch.
But, others argue that Casio's digital watches are the peak of watch design.
Ultimately, there's no right answer here. It depends on your lifestyle.
If you spend time swimming, skiing, and hiking, you may not want a fragile analog watch. But, if you're looking for a watch that looks elegant and stylish at parties, an analog could be just what you need.