what is the best blush for my skintone?
We'll admit:
It's not always easy to find the best blush for your skintone.
But if you put the work into figuring it out, you'll be happy you did. The perfect blush shade can make your skin look healthier (and even younger!).
In this article, we'll outline the best blush for different skintones. We'll also answer some of the most frequently asked questions regarding skin, makeup, colors, etc.
Best Blush Color for Fair Skintones
Best Blush Color for Fair Skintones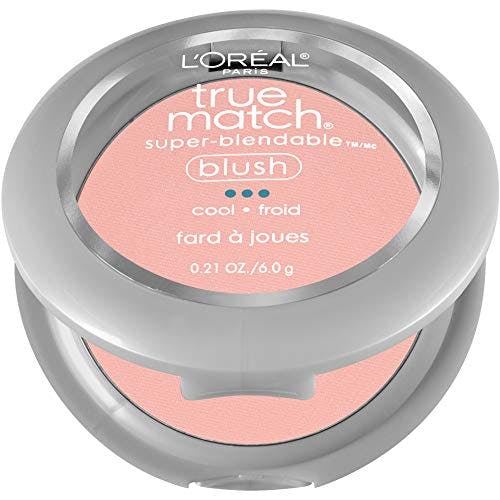 L'Oréal Paris Super-Blendable Baby Blossom
Fair skin is mostly pink with reddish highlights. It pairs nicely with blendable baby pink colors.
This Baby Blossom blush by L'Oréal Paris is one of our favorite products for fair skin. It doesn't have that orange-y tone that many fair skin makeups have. So, it blends naturally and looks fantastic on light-skinned people.
Be warned, though:
This makeup only works for the very pale. It doesn't blend well on tan skin.
---
Best Blush Color for Medium Skintones
Best Blush Color for Medium Skintones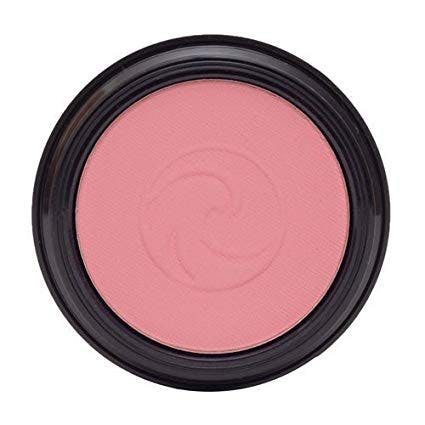 Gabriel Cosmetics Inc. Apricot
There are several colors that work well for medium skin. Apricot is one of the best.
This tone blends the orangish, tan colors and mauves that most medium skin contains. It has a warm tone to it, as well, which helps to soften the skin a bit.
The great thing about this color is that it pairs well with all different colors. Your lipstick and eyeliner will look great with it no matter which colors you wear.
---
Best Blush Color for Olive Skintones
Best Blush Color for Olive Skintones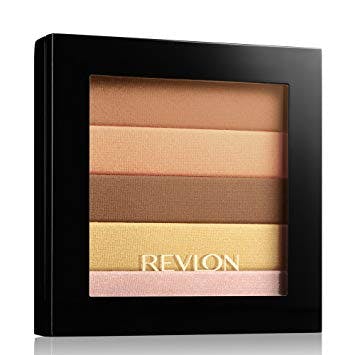 This bronze blush from Revlon uses multiple contrasting tones to create a beautiful, glowing color. It's perfect for darker skintones like olive.
One great thing about this product is that it has five distinct sections. Each one contains a different color. So, you can add more or less of a certain tone to accommodate the color of your skin. We love it!
---
Best Blush Color for Dark Skintones
Best Blush Color for Dark Skintones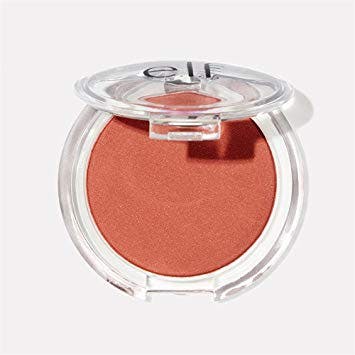 e.l.f. Cosmetics Blush Brick Red
Brick red looks amazing on dark skin. It helps to compliment some of the warmth that already exists in darker skintones.
This product from e.l.f Cosmetics is one of our favorite products for dark skin. It's just as good for creating soft contours on the cheekbones as it is for basic cover up. And, it has a boldness that many other makeup products lack.
---
how do you get natural blush?
Not a fan of makeup? No worries! There are plenty of ways to get rosy cheeks in a natural manner.
Here are a few techniques:
Maintain a healthy diet
Wash your cheeks with apple cider vinegar
Exercise regularly
Exfoliate your skin
Rosy cheeks occur when the face's blood vessels widen. So, the goal is to facilitate healthy, flowing vessels in your cheeks.
By eating healthy foods, washing your face with organic products, and exercising, you'll have a natural blush look in no time.
does cream or powder blush last longer?
The cream-vs-powder debate has been going on for years.
Is cream blush better than powder blush? Which one lasts longer?
The short answer is that powder blush lasts longer than cream blush. That's almost universally true. If you ask anyone with oily skin which is better, they'll tell you "powder" because the oil doesn't wash it off as easily.
However, powder tends to sit more on the surface of the skin. Cream absorbs into the skin a bit more. So although powder blush lasts longer, many people prefer creams.
how can I tell what undertones my skin has?
There are three primary skin undertones:
Warm: Yellow, gold-ish color
Cool: Blue, purple-ish color
Neutral: Mixture of warm and cool undertones
How do you tell what undertones your skin has?
Well, it's pretty easy. All you really have to do is look.
But, you have to look hard. And you may even need to ask a friend for a second opinion.
My recommendation is to hold your arm up against a white or black background. Look closely for hints or blue or yellow.
If there are more blue tones than gold then you have cool undertones. If they seem roughly the same then your skin has neutral undertones.